With an abundance of online booking website and apps, it's easy to find a deal on your next hotel stay. But, are you really getting the best deal? Price is often the sole decision for choosing one hotel over another for many travelers. For many years, online booking websites like Priceline and Expedia have been the go-to booking site for the cheapest hotel rates across the globe. But they aren't all they are cracked up to be.
The Truth About Online Hotel Booking Websites
There may be upwards of a 100 different online booking sites, but did you know that a majority of them are owned by the same two companies – Expedia and Priceline. Expedia owns Expedia, Hotels.com, and Trivago; whereas, Priceline owns Priceline, Booking.com, Kayak, and HotelsCombined.com.
The U.S. lodging market is about $164 billion a year with about half of that split between online booking websites and hotels themselves. Within the online travel market, Expedia and its holdings command about 70 percent of the $38 billion a year.
A recent study conducted by Checkbook.org looked up more than 3,500 hotel rates on 18 different booking sites in the Greater Seattle area, including the hotel's own website, and found very little price variation for most options.
Additionally, many online booking websites use deceptive advertising. How many times have you been perusing hotel prices and see prices crossed out with lower "special offers" or "Only 2 rooms left" warnings? Those "special" prices are often the normal room rate. The booking website just increases the list rate so they can make it look like you're getting a deal.
Hotels across the globe are starting to take action. In Australia where 80% of Australian hotel bookings are completed through online booking websites, the Accommodation Association of Australia has started to recommend booking directly through hotels for the best deals. Richard Muno, the CEO of the Accommodation Association of Australia said, "consumers will 100% get a better experience and a better deal by calling the property direct."
Many hotel brands are now offering special rate discounts to guest booking directly with the hotel through their website or by phone. Hyatt Hotels, one of the leading worldwide hotel brands, recently announced that it would give its Hyatt Gold Passport members up to a 10 percent discount on bookings made through their website or mobile app.
Another perk of booking online is the personal touch that comes with it, especially for privately owned resorts. Renee Blood, the General Manager of the RiverWalk Resort says, "You are guaranteed the best available rate when you book directly with us. In addition to this, cancelling or changing your reservation is much simpler because you can always call and speak directly to a live person 24 hours a day, 7 days a week". This level of customer service is trickier for a large booking service like Expedia or Priceline.
Benefits of Booking Directly Through the Hotel
Aside from scoring the best discount on your next hotel stay, there are other benefits that come with booking directly through the hotel that you won't get through an online booking website.
In many hotels across North America, the internet is often included for free in your hotel stay, but that's not always the case, especially in other parts of the world. If you book directly with the hotel, you may get other perks like complimentary WiFi in your room, bottled water, and other benefits that may make your stay more enjoyable. Blood says, "we offer additional benefits like early check-in or late check-out when you book directly with us."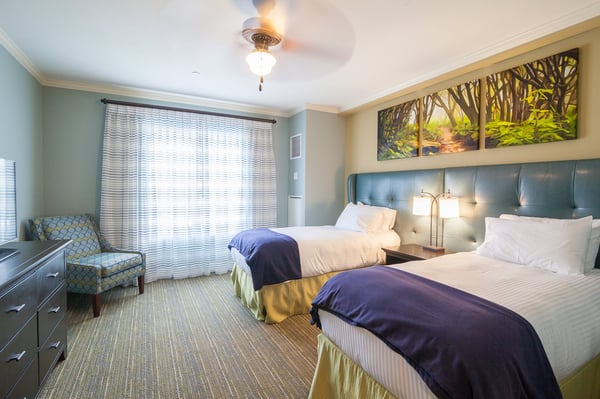 If you book directly with the hotel, especially over the phone, you can often choose your room. Do you need a room with two queen beds? Your chance of getting that room increases with a direct booking compared to one made with an online booking website.
Have you ever had to call the customer service line at one of the big online booking websites? It probably wasn't a fun experience. If you book directly with the hotel, you'll get better customer service. Many hotels will prioritize the service for guests who book directly with them since they didn't have to pay a commission fee, which is often 25% of the booking price. And, if you have to make a last-minute change, the hotel is more likely to work with you.
Book Directly with RiverWalk Resort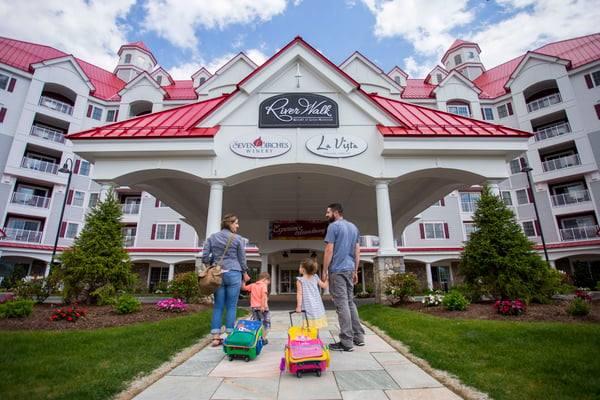 Make sure you book directly with the RiverWalk Resort for your next vacation. Bookings can be made easily online or by phone. We promise you'll get the best rate and customer service!