The White Mountains of New Hampshire offer an abundance of indoor and outdoor activities year-round from skiing to horseback riding to hiking granite peaks. If this is your first time (or even your 100th time) to the mountains, you may not know where to begin when it comes to planning your next vacation. Let RiverWalk Resort's in-house Adventure Concierge help you plan your next stay in the White Mountains. Whether it's a special event, such as an anniversary or birthday, a family vacation, or just a solo getaway, RiverWalk's Adventure Concierge will make sure you have a memorable vacation.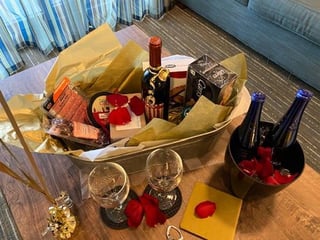 About the Adventure Concierge
RiverWalk Resort's Adventure Concierge is available to help RiverWalk guests and owners plan an extraordinary stay in the White Mountains. With hundreds of things to do and places to see in the region, it can be overwhelming planning your vacation. The Adventure Concierge can help you plan everything from hiking to skiing to dinner plans and everything in between. You can reach out before your vacation so everything will be ready before you check-in or meet with the concierge during your stay for help.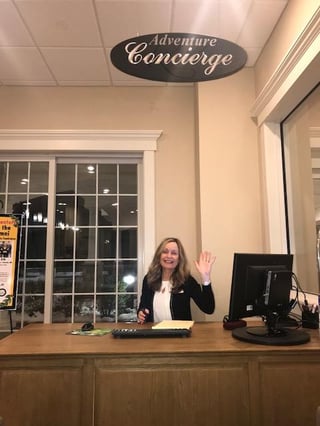 Meet the Adventure Concierge
Hailing from Down Under, Adventure Concierge Maeve has been working at RiverWalk Resort since it opened its doors. Maeve spent most of her career working in hospitality and destination marketing in Sydney before moving to Boston with her husband in 2014. She worked for a few years at the Langham Hotel in Boston's Financial District while falling in love with skiing in the White Mountains on the weekends. When the opportunity came to work at RiverWalk Resort, Maeve jumped at the opportunity as it was "the perfect fit" for her.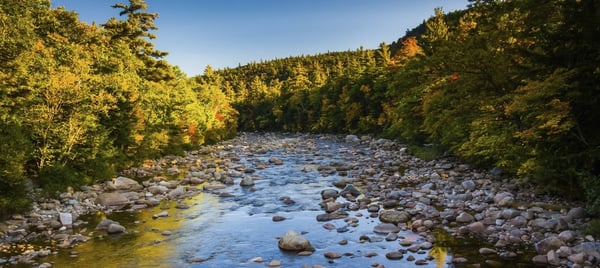 How the Adventure Concierge Can Help You
RiverWalk Resort's Adventure Concierge is available to help you plan the perfect White Mountains vacation. Upon check-in, all guests and owners receive the "River Report," which includes information on weekly events, activities, and places to eat. But, if you're looking for more detailed information catered to your interests and experience level or you're planning your vacation well in advanced, then the Adventure Concierge can help you fill in your itinerary.
Prior to 2020 and as soon as the pandemic allows, the Adventure Concierge also offers some guided activities in the area for guests. Maeve loves loading up guests in RiverWalk's shuttle bus and taking adventurous guests on easy to moderate hikes or snowshoeing on nearby trails. Her favorite hikes are Cascade Brook Trail to Lonesome Lake and Artists Bluff for the lovely views of Franconia Notch and the White Mountains.
Planning itineraries isn't the only thing that RiverWalk's Adventure Concierge does, she can also help with special occasions, such as an engagement or anniversary weekend. Maeve loves helping guests create a memorable experience with RiverWalk's In-Room Amenities. Balloons and Champagne? Rose petals and wine? An epic birthday cake? The Adventure Concierge can make that all happen for you!
The Adventure Concierge also has some behind the scenes activities, like decorating for the holidays and organizing owner's events and social hours. While we'd all love to say Santa and his elves decorate the RiverWalk every winter for the Christmas holidays, but we all know he's too busy working on the Hobo Railroad and his workshop to take a break. Instead, Maeve and her RiverWalk elves decorate the resort for the winter holidays.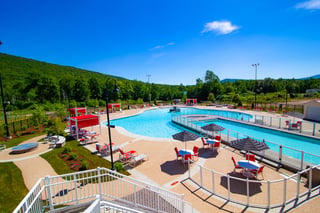 A Few of the Adventure Concierge's Recommendations
Maeve is a wealth of knowledge about the Greater Lincoln-North Woodstock area year-round. A few of her favorite recommendations include the following:
Moderate Hike – Cascade Brook Trail to Lonesome Lake for the beautiful views and great photos.

Easy Hike – JE Henry Trail behind RiverWalk Resort. You can even go for a swim during the summer, too!
Most Rewarding Views Hike – Artist's Bluff
Adventurous Activities for Teenagers and Adults – ATV/snowmobile tours, horseback riding, ziplining and rock wall climbing.
Best Young Kids Activities – Polar Caves, Lost River Gorge, and playing in the swimming pools at RiverWalk Resort.
Restaurant – La Vista, Black Mtn Burger, and Gypsy Café.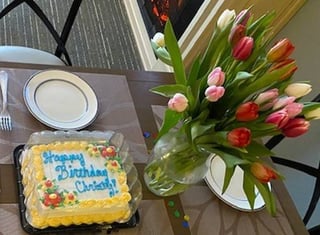 Let RiverWalk Resort Plan Your Next Vacation
Make your next vacation in the White Mountains as relaxing and effortless as possible. RiverWalk Resort's in-house Adventure Concierge can help you plan your next mountain getaway to ensure you have the most extraordinary time. Contact the Adventure Concierge on-site in the resort lobby or before you even leave your house.