Just like humans, your favorite furry four-legged friend needs a vacation, too! Explore the old conifer forests and the glacial peaks of the White Mountains year-round with Fido and the family in tow. Lincoln, New Hampshire is a dog-friendly town. You'll see plenty of locals and visitors alike with their canine best friends walking around town and out on the trails. Pack the dog treats and head to Lincoln with the whole family this year!
This blog post is part of "The RiverWalk Guide to Ownership" blog series.
A Dog's Paradise: What to Do in the White Mountains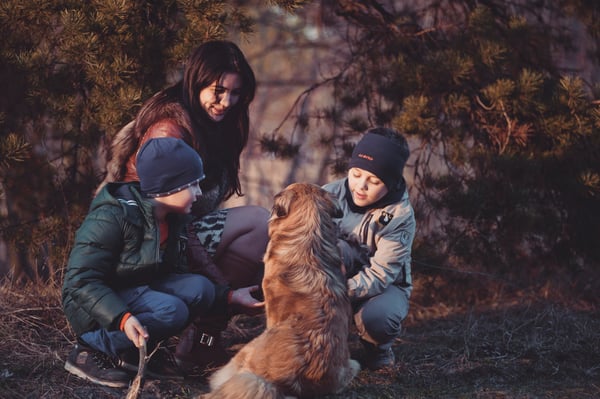 The Western White Mountains are paradise for outdoor loving humans and for their dogs! With millions of trees, hundreds of miles of hiking and walking trails, and lots of water around, what more could a dog want? If your four-legged friend happens to be a high energy dog that needs to be tired out before taking a long afternoon nap, you'll find Lincoln is the perfect home base. Nearby, you'll find tons of trailheads that are dog-friendly, ponds and rivers for a little drink, and lots of grass for a good roll in the sun. And, if Spot gets too dirty on your morning hike, you can always bring him to Mary at Mary's Wash N' Wags for a doggy spa day.


Hiking and Snowshoeing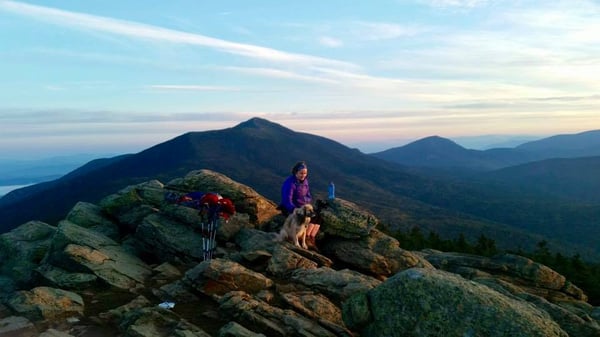 Almost all of the local trails in the White Mountains are dog-friendly if you keep your dog on a leash or under voice command. It's good to read the trailhead signs first before you bring your dog just in case a trail is not dog-friendly. Bring poop bags and be mindful on busy trail days. Not everyone loves dogs as much as you do.
Little East Pond Trail is a four-mile out-and-back moderate trail that follows old logging trails through the woods. There are several streams and ponds along the trail allowing your dog to grab a quick drink or go for a little swim to cool off on a hot day. Oliverian Brook Trail off the Kancamagus Highway is a relatively flat 4.4-mile trail along Oliverian Brook. During the summer months, it's a quiet hiking trail perfect for those looking for an easy walk in the woods. During the winter months, the trail turns into a wonderful cross-country trail.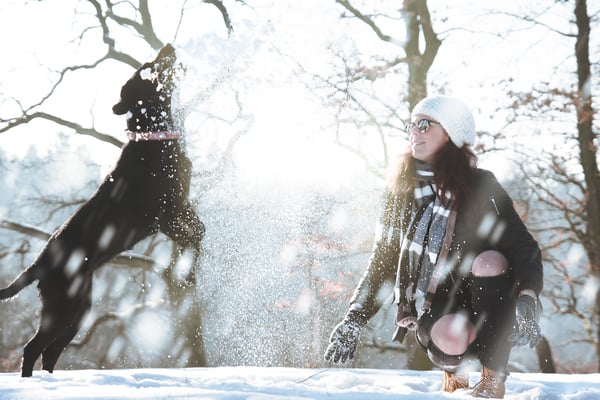 Artist Bluff Trail in Franconia Notch State Park is always a favorite. Enjoy sunset views with your pup year-round on this moderate 1.4-mile loop trail. Fido must be kept on a leash, but both of you will love the scenic views. For a more challenging climb with a seasoned pooch with some serious trail mileage, Franconia Ridge Trail Loop is an 8.4-mile loop trail that offers incredible views year-round. When hiking with your dog, remember to bring lots of water and a bowl for them. On extremely hot summer days, it's probably best to leave them at home.


Swimming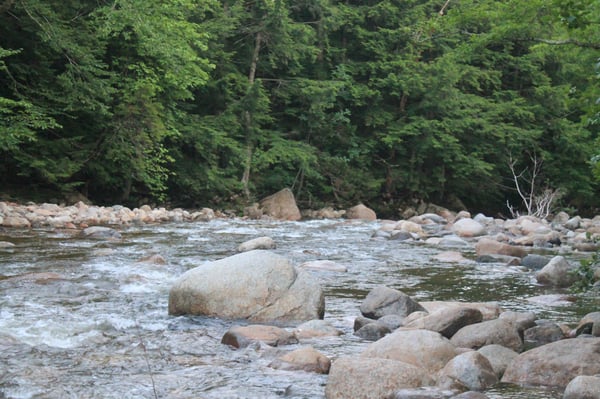 The Pemi River
Does your dog try to jump into every puddle possible? Some dogs just love water. The Pemigewasset River runs through Lincoln and many nearby towns and offers lots of swimming holes for both humans and dogs. Lady's Bathtub is a popular spot near the Riverfront Condominiums on West Branch Road. The Pemi is a popular spot during the summer months for kayaks, canoes, and paddleboards. If your dog is content to sit on a paddleboard or canoe, bring him along for a ride!


Where to Stay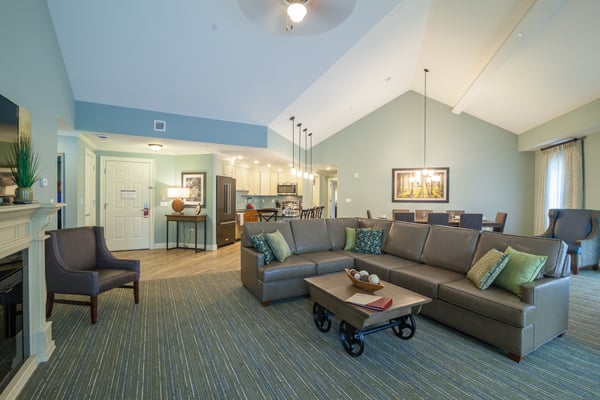 Does your dog enjoy the taste of luxury? Well, you're in luck! The RiverWalk Resort is dog-friendly! Your pooch can enjoy all the modern amenities of the RiverWalk with you.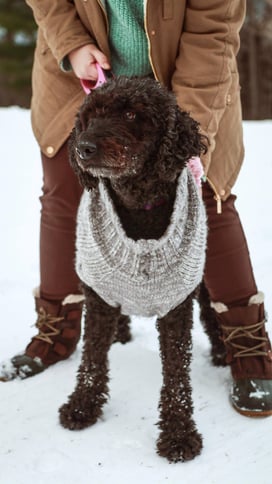 The RiverWalk Resort has a limited number of dog-friendly suites available for ownership, which means your dog can go on vacation with you as often as you want. All studio, one, two, and three bedroom suites are available fully furnished with full kitchens for deeded ownership. Benefits include, owners' club access, private permanent lockers, and so much more. Fido has been a good boy all year and Santa had a hard time fitting a condo in his Christmas stocking this year, so why don't you buy him a special present?
This blog post is part of "The RiverWalk Guide to Ownership" blog series.
The RiverWalk Resort offers various levels of real estate ownership from full ownership to fractional ownership. Either way, you can always rent your dream property when you're not at the resort. As the RiverWalk Resort gets ready to break down on phase two, there won't be any new additional dog-friendly units, so you better buy now, or Fido might have to stay home on your next mountain vacation.
From mountain loving dogs to those who enjoy a good snuggle by the gas fireplace, the RiverWalk Resort and Lincoln, New Hampshire is the perfect place for vacationing hounds. After a week in the mountains, they will be telling all their friends at the dog park how awesome their parents are for bringing them to the ultimate dog park in the White Mountains.