Did you know that you can rent the Penthouse Suite at the RiverWalk Resort? No, you don't need to be rockstar or the CEO of some giant tech company to afford it. The larger suites at the RiverWalk Resort are perfect for large families who need a little more space, but still want all the amenities and customer service that come with a resort in town. Start planning your next family reunion, multi-generational family vacation or getaway with friends. We like to call it "togethering."

Benefits of Renting the Penthouse
The penthouse suite at the RiverWalk Resort isn't just for the rich and famous! In addition to the RiverWalk's normal studio, one and two bedroom suites, the RiverWalk is home to several larger suites like the Executive Suites, Presidential Suites, and the Penthouse Suites. The larger suites are designed to sleep more people, which is great if you have a large family or a group of friends. While you may think that booking the larger suites are out of your budget, consider the many advantages of the larger suites.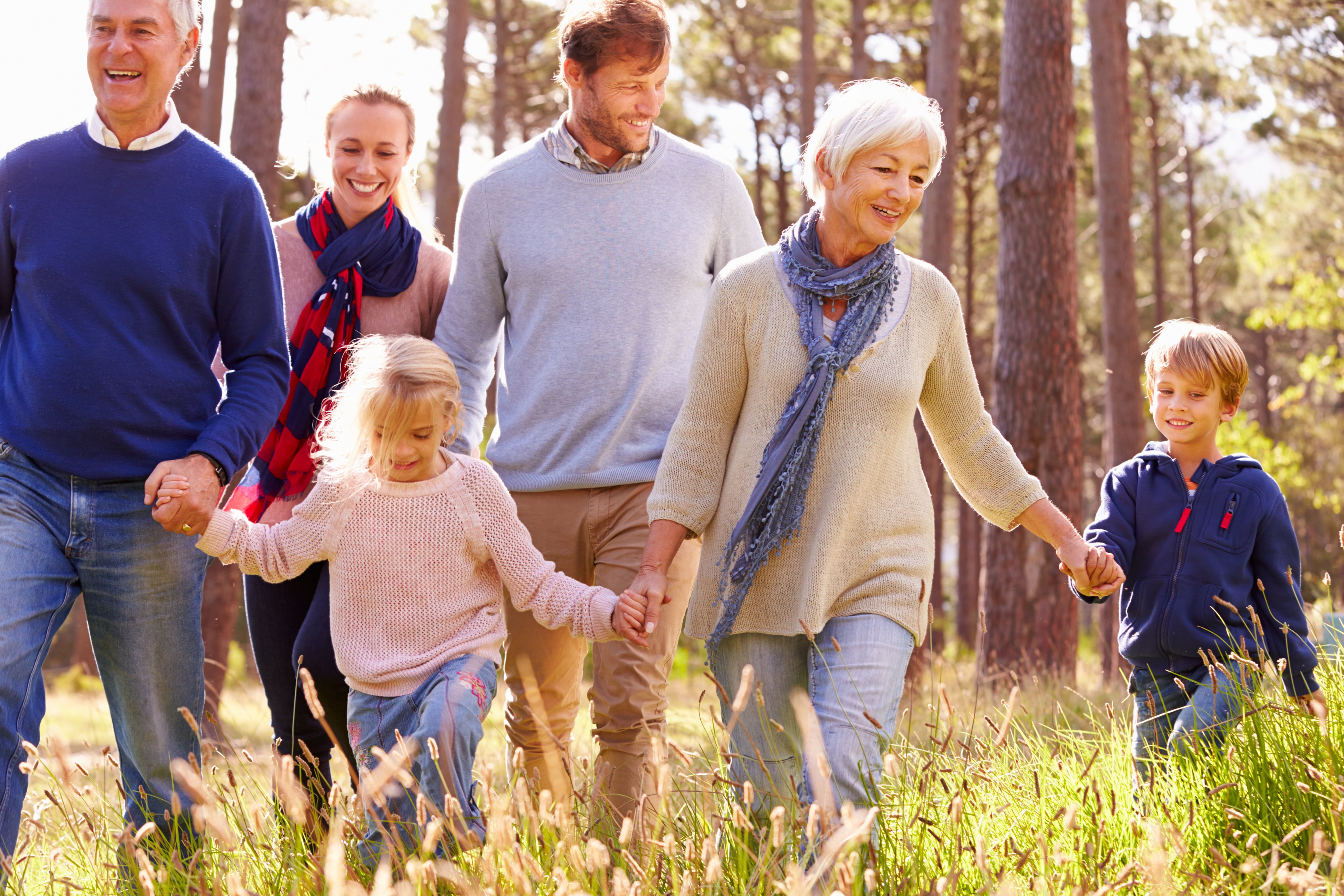 Lots of Beds for the Whole Family
RiverWalk Resort's larger suites are designed to sleep more people making them a great option if you're traveling with your extended family, multiple families, or friends. The three bedroom executive suites can accommodate from 6-10 people depending on the configuration plus you get a bonus office space. You can enjoy the many comforts of the master suite while the grandparents relax in their own studio suite complete with a queen bed while the kids sleep in the second bedroom with two twin beds and a sleeper sofa in the living room.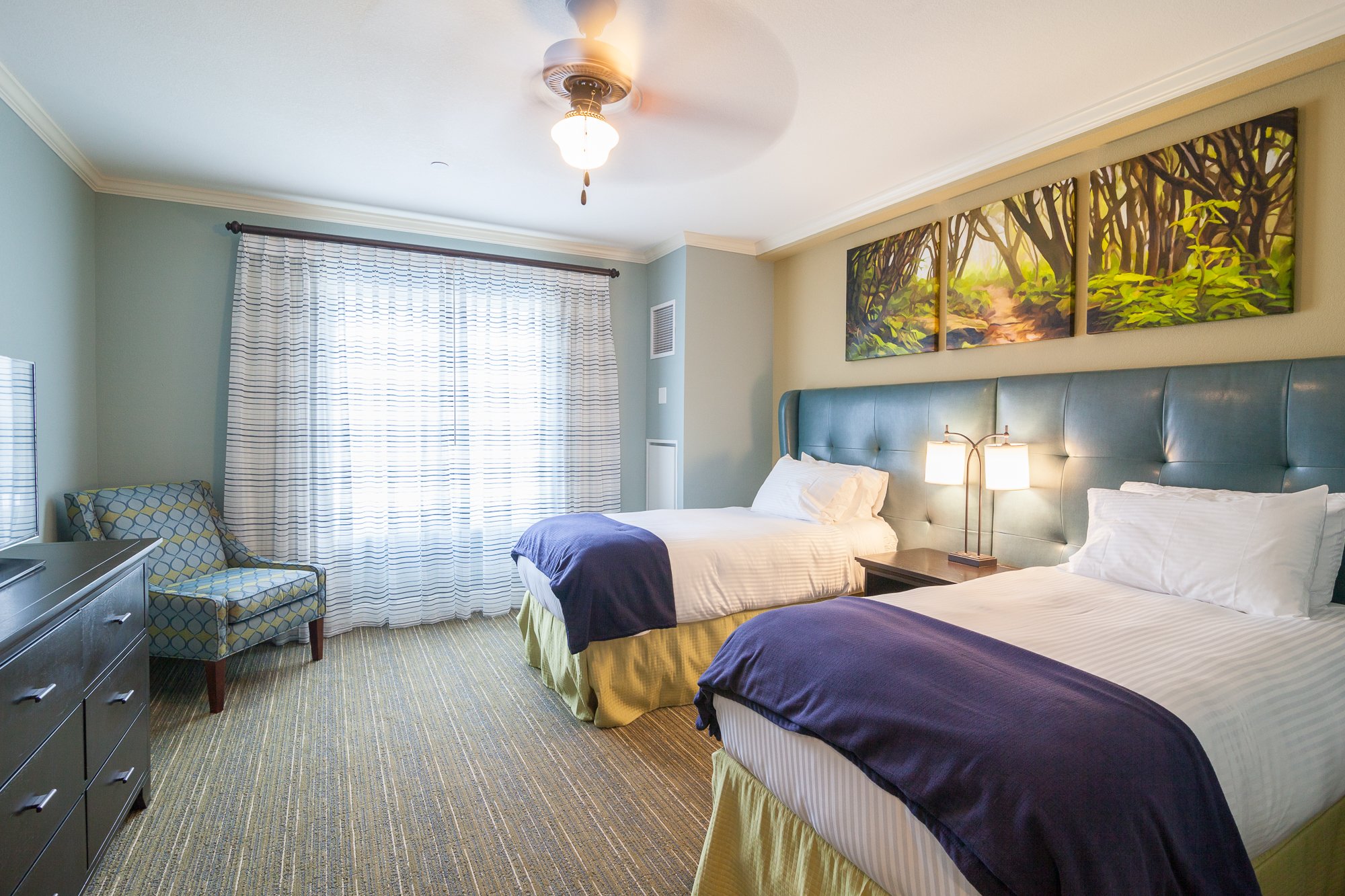 Planning a mini family reunion or perhaps you're vacationing with multiple families? The Presidential Suites can sleep 8-12 people. The unique one bedroom suite can sleep up to eight people. Two people can enjoy the private master bedroom while four people (or six kiddos) can sleep comfortably on the queen sleeper sofa and queen wall bed in the living room. And you get a second full bathroom so there will be little fighting in the morning as everyone gets ready for the day. The two bedroom Presidential Suites can sleep up to 12 so invite two sets of grandparents to discover the beauty of the White Mountains! The larger Presidential Suites are designed to be residential-style apartments, so you'll feel that you're in your home away from home.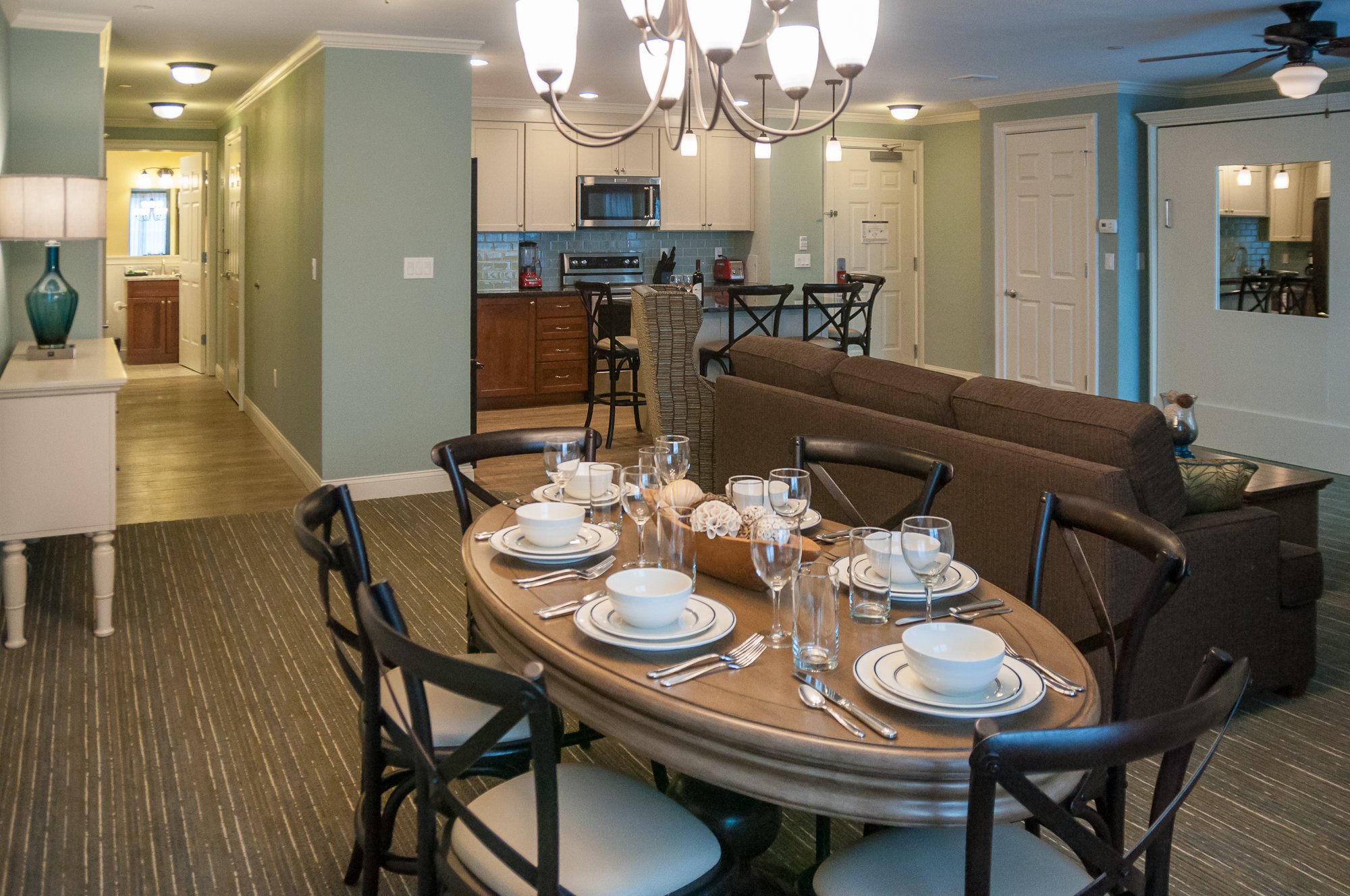 For the most spacious and luxurious stay, book the three bedroom Penthouse Suite. Perfect for entertaining a large group of family members or friends, the Penthouse Suite can sleep up to 12 people so book it for your family reunion or the night before your wedding for all your bridesmaids. With cathedral ceilings and a fireplace, you'll think you stepped into an Austrian chalet. With three bathrooms and an in-suite washer and dryer, what more could you ask for?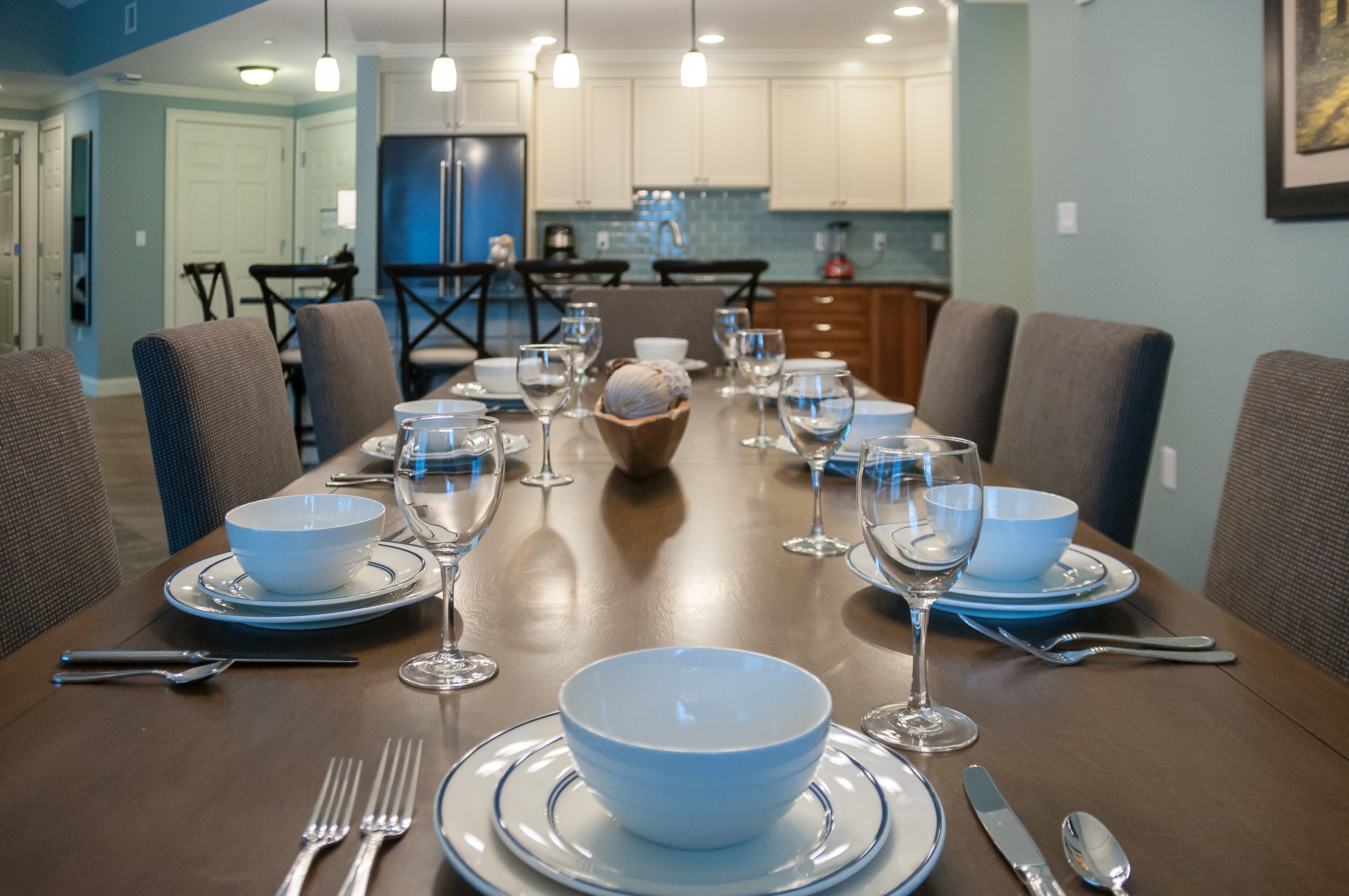 More Affordable Than You Think
You may be hesitant to book one of RiverWalk's larger suites due to the price tag. But when you start searching for condo or Airbnb rentals of similar size, you'll quickly see the prices are comparable at the per person rate. With RiverWalk, you get many added bonuses, such as a free luxury shuttle to Loon, housekeeping, and all the wonderful amenities such as the two swimming pools and hot tubs, the game room, and the state-of-the-art fitness room.
If you're traveling with a large group of people, you'll quickly see that when you break the costs down by individuals, the larger suites are affordable for many families.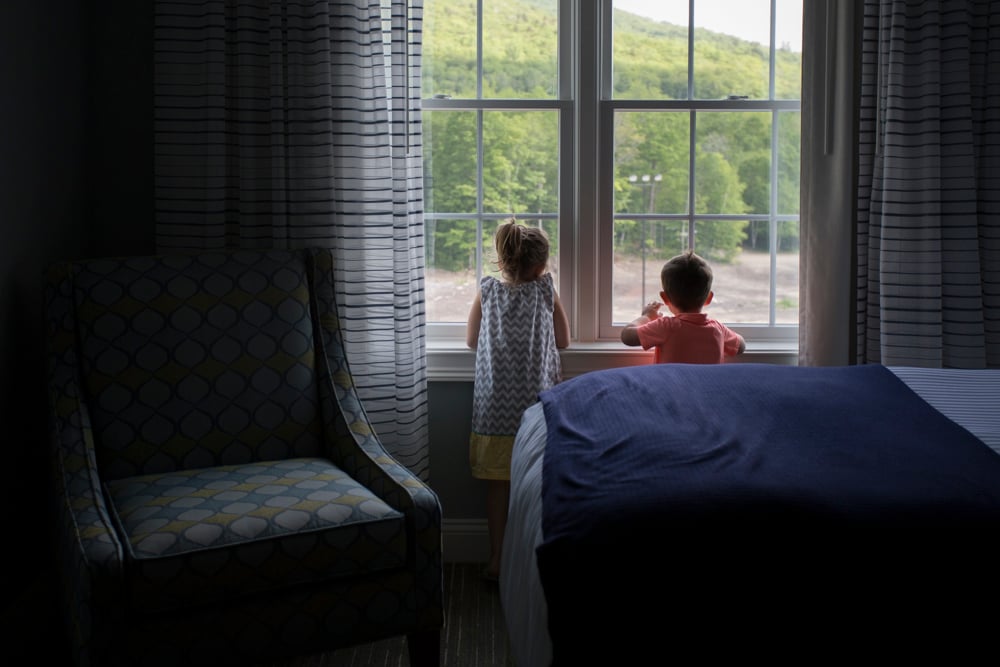 More Amenities and Services Than a Condo or Airbnb
Staying at the RiverWalk Resort in Lincoln has many benefits that you won't get with a condo or Airbnb rental elsewhere in town. All the suites have large modern kitchens with granite, stainless steel high-quality appliances, and all the gadgets that you need to cook a five-course meal for your whole family. Or just a simple breakfast of just toast and cereal. Don't feel like cooking? Join La Vista for breakfast and dinner in the lobby of the resort. Head down the hall and enjoy an afternoon of wine tasting at Seven Birches Winery.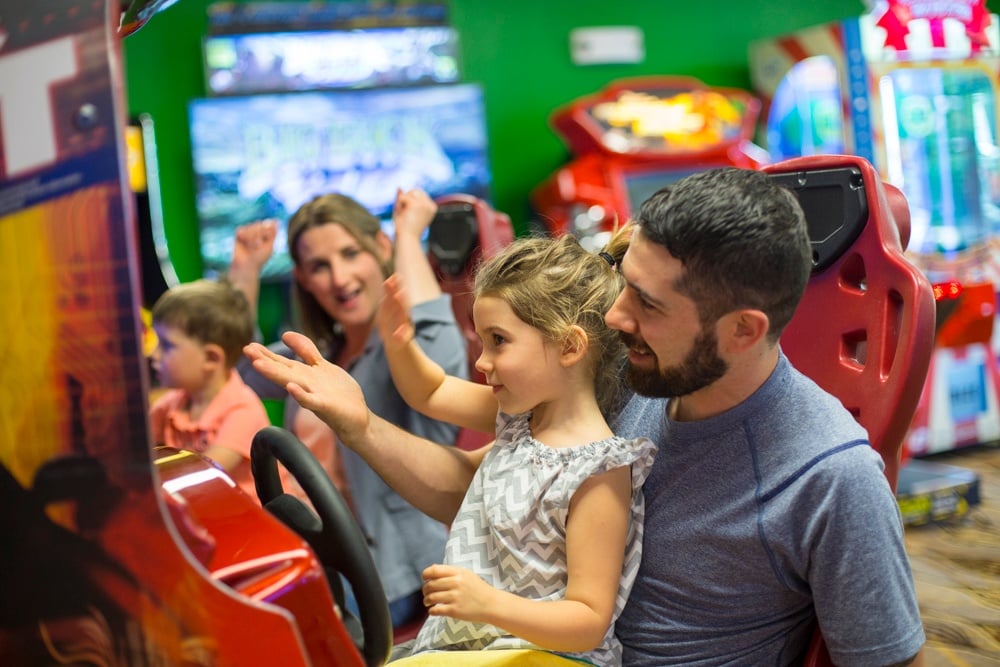 After a hard morning of skiing or hiking in the mountains, head over to Solstice North Day Spa for a refreshing massage or just have a relaxing bath in your master suite soaker tub. You won't find a game room complete with foosball, arcade games, and more in any Airbnb rental. Your kids will beg you to come back to the RiverWalk next year after their stay.
Have questions or need help booking a family tour? RiverWalk Resort's 24-hour customer service team is always ready to help you plan your perfect vacation in the White Mountains. With strong knowledge of the local area, the staff and concierge will give you the inside scoop of the best places to hike, eat, and drink. You won't get that level of service at just any condo rental.
Plenty of Space
RiverWalk's larger suites are perfect for families who need a little space. While all our RiverWalk suites are generously sized, sometimes a one bedroom suite is just a little too cramped when you have kids and all the toys. When traveling with friends, it's hard jumping from room to room and all squeezing in one room to spend time together. All RiverWalk's larger suites are designed with more living space making them perfect for large families or friend groups with lots of gear or toys. The suites are perfect for those who like to entertain as well. Invite all your ski buddies after a day of skiing. Purchase a few bottles of wine from Seven Birches and enjoy your own après ski!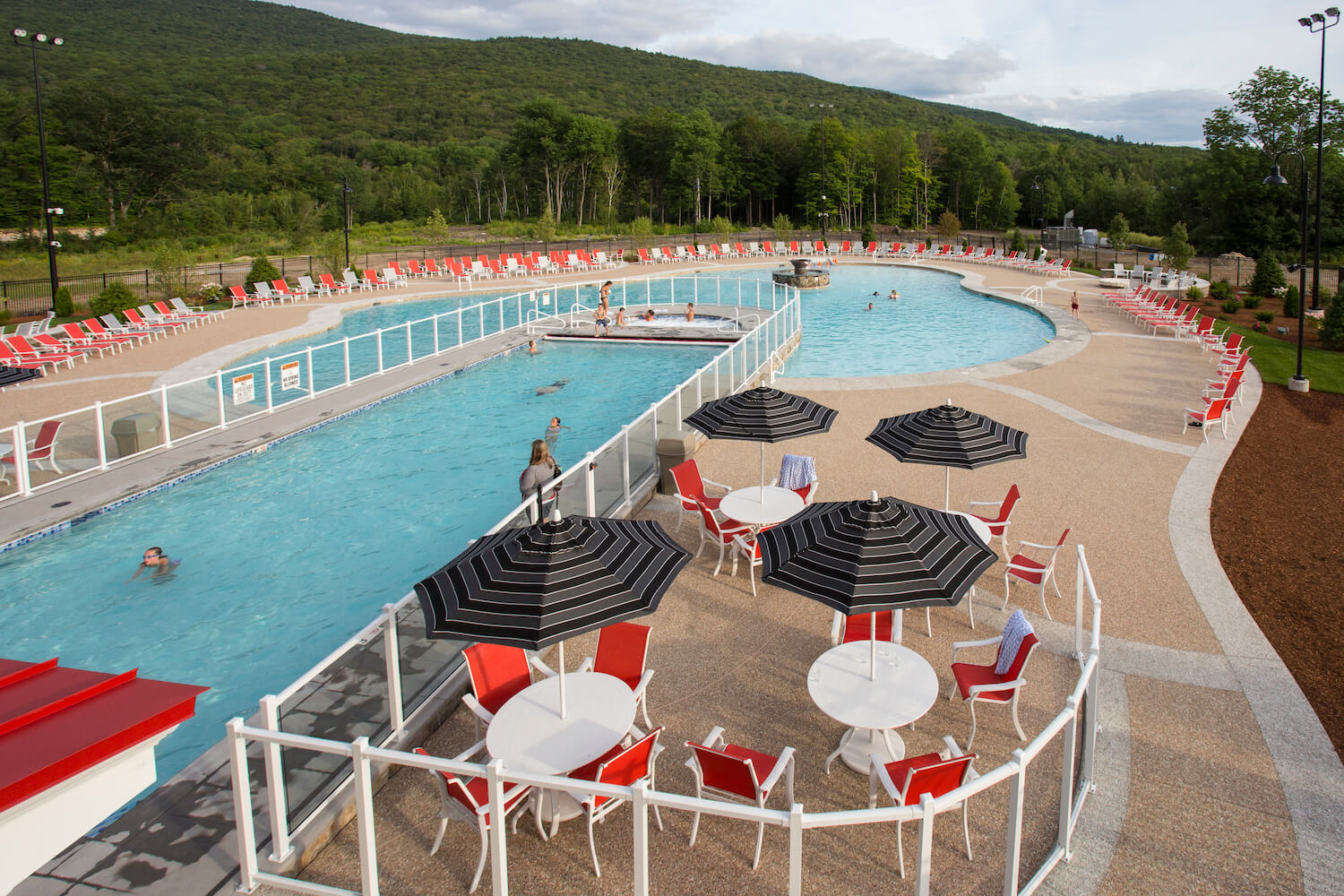 If you're traveling with your kids or older adults who may have some mobility issues, the suites provide plenty of room to move around so no one will be bumping into furniture or lamps. Let the kids play in the living room or swim in the pool. It's a great way to tire them out so you can enjoy a quiet night by the fireplace.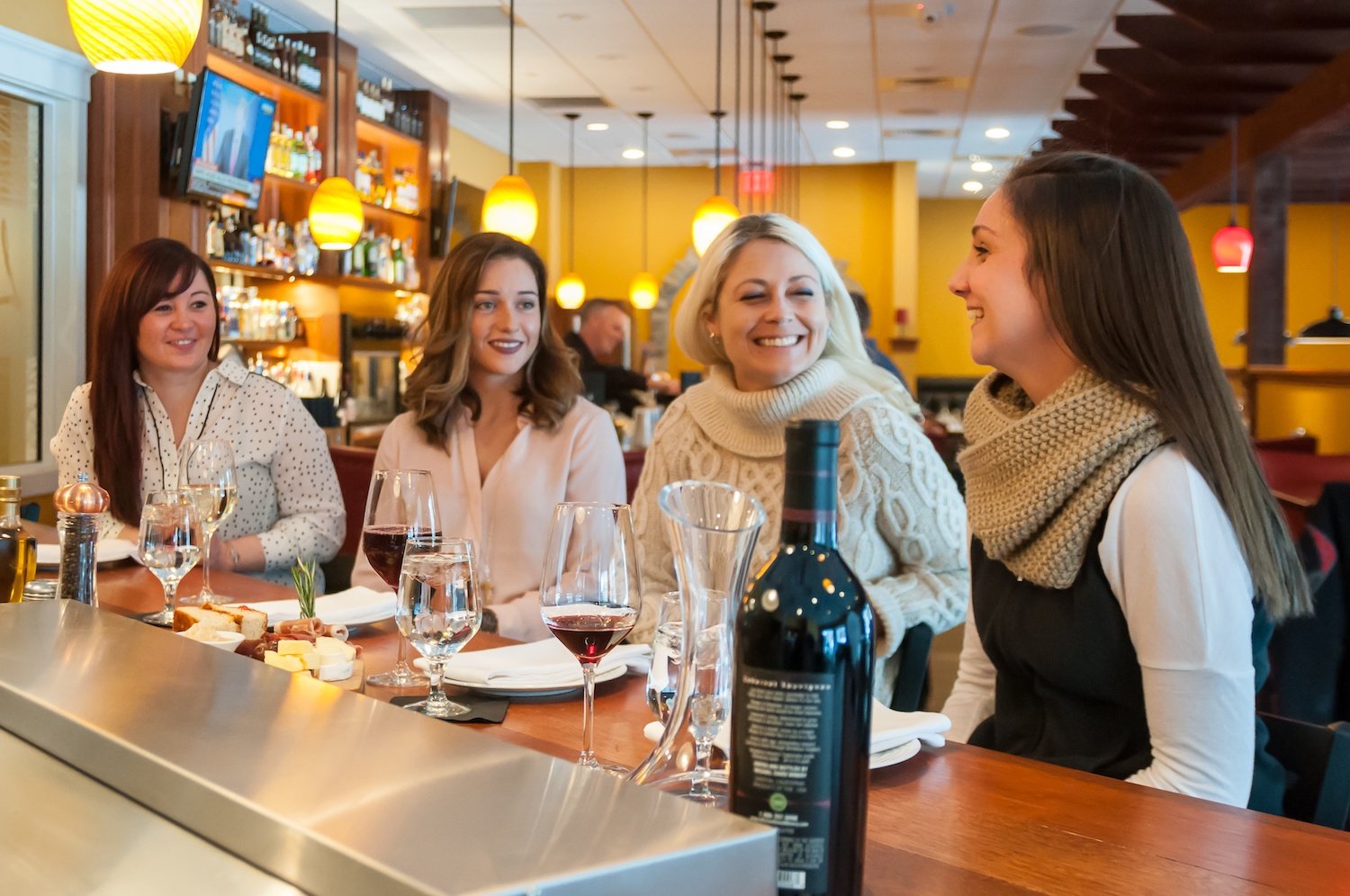 Perfectly Located in Lincoln
Unlike many of the condo or Airbnb rentals in the area, the RiverWalk Resort is perfectly located in the heart of downtown Lincoln. While you can't ski straight from your suite just yet, the RiverWalk provides a free, on-demand luxury shuttle bus to get you to and from Loon Mountain. There are several hiking and biking trails nearby, so you don't have to go far for a little outdoor fun. Many of Lincoln's best restaurants and bars are just a short walk away. The RiverWalk Resort makes it easy to just park your car for the weekend, so you can enjoy more time with your friends and family instead of finding a parking spot.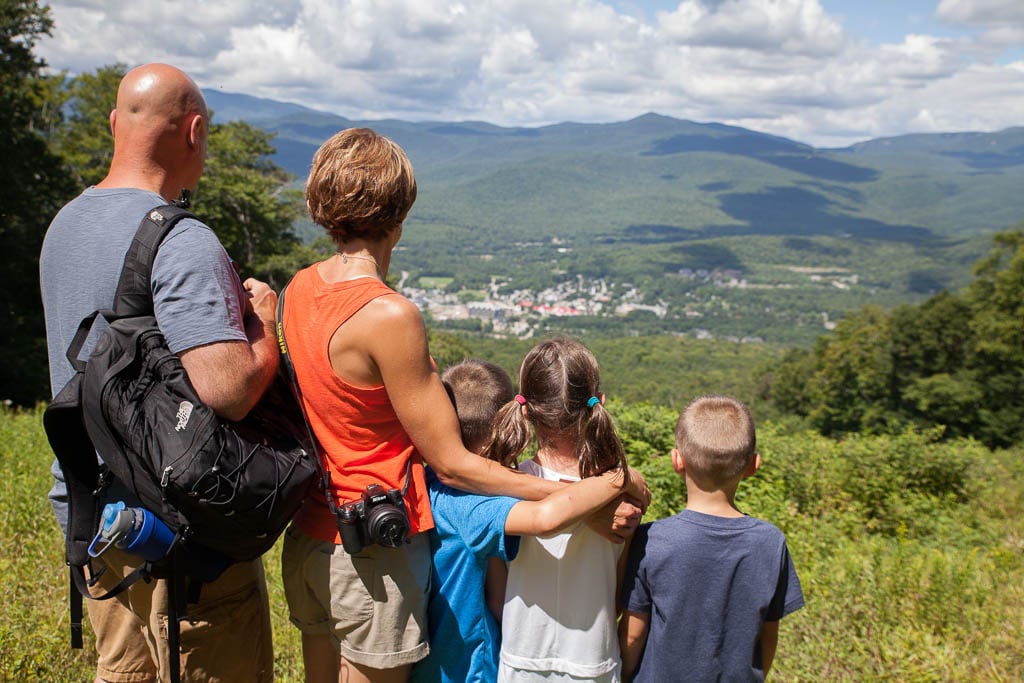 Book Today for the Ultimate Vacation
Gather all your friends and family and get ready to head to the mountains! The snow is still good if you want a little spring skiing or wait until summer rolls around and you can escape to the trails to experience the quiet solitude of the White Mountains.