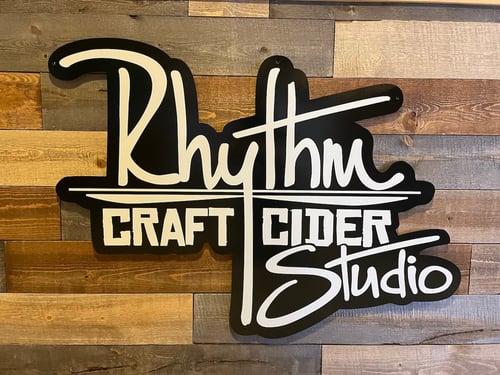 "Apples are only the beginning" at Rhythm Craft Ciders located right next door to RiverWalk Resort. The new cider studio comes alive with a creative, rock and roll vibe. Winemaker of Seven Birches Winery, Mark LaClair, recently launched the cidery and the fruits of their labor are nothing short of delicious.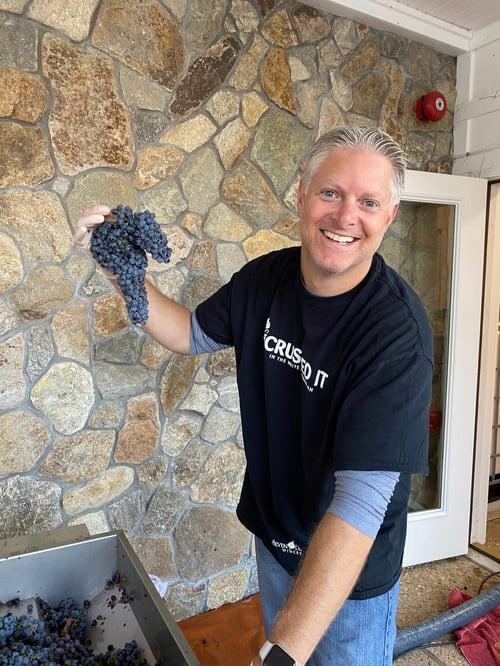 LaClair started Seven Birches Winery many years ago at Windy Ridge Orchard in North Haverhill, NH. The popular pick-your-own orchard is known for their for 18 varieties of apples, which offer many possibilities for cider making. LaClair relocated the winery operation to our resort and has since grown it into one of New Hampshire's largest wineries. Paying homage to his orchard roots, in 2020 he ventured into the world of hard cider. The beverage has become increasingly popular over the recent years, but it is not new. In fact, it's one of the oldest alcoholic beverages on the planet.
Hard cider dates back to Roman times and Julius Caesar when the Celtic Britons were creating cider from native crabapples. The popularity of cider in France grew after the Norman Conquest of England in 1066 and, eventually, cider was used to pay tithes and rents. In 1629, European colonists planted the first apple trees in the Massachuesetts Bay Colony so they could make cider. Cider production began to decline in the 1800s as beer consumption grew. It wasn't until recently, cider has seen a resurgence and is now one of the fastest-growing alcohol in the liquor industry.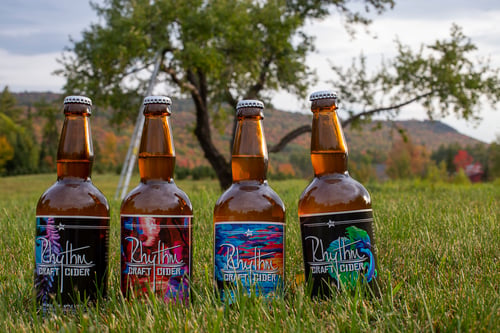 Technically, hard cider is a wine since it is fermented fruit with at least 6% alcohol by volume. As a winemaker with extensive knowledge of Windy Ridge Orchard fruit, it just made sense for LaClair to start brewing cider at Seven Birches. Most hard ciders sold today are a sweet, flavored, carbonated beverage sold as a gluten-free substitute for beer.
Similar to how he makes wine at Seven Birches, LaClair is dedicated to creating a premium product through a unique process called cryoconcentration and cofermentation. While the process sounds complex, it simply means the apple juice will be first frozen to separate out some of its water content in order to concentrate on the apple flavors (and sugars). Then the concentrated juice is fermented with other natural whole fruits, like blueberries, to craft a beverage that is something truly unique and flavorful.
Most of the Seven Birches' wines stem from the classical European grapes resulting in your favorite classic wine styles. Crafting hard ciders on the other hand is a chance for LaClair to flex his creativity. The arts are the central focus for Rhythm Craft Ciders and it's celebrated in every way possible with the brand. As the name of the cider suggests, music and rhythm are an important part of the brand. The bottle label art for each of the flavors features a different local New Hampshire artist. Additionally, Rhythm Ciders is a charitable supporter of creative people, the arts, and art education. Every sip you take will be going toward a good cause!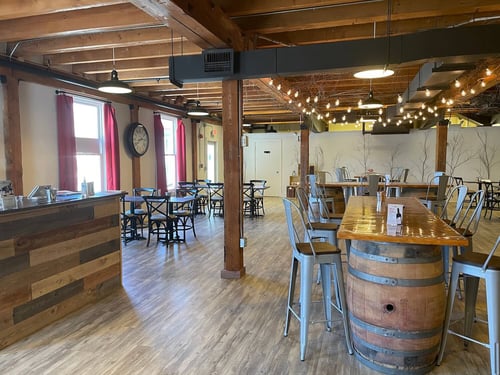 The first few batches of cider are now available at all the Seven Birches Winery locations: RiverWalk Tasting Room (in the resort), Atrium Wine Bar, and of course the brand-new Rhythm Cider Studio in the Lincoln Village Shops. Unlike all cider brands, all Rhythm Craft Ciders are made from natural whole fruits from Windy Ridge Orchard and never with any added flavoring. Current flavors (Summer 2021) available include Original, Blueberry, Heirloom, Blood Orange, and Lemon-Lime.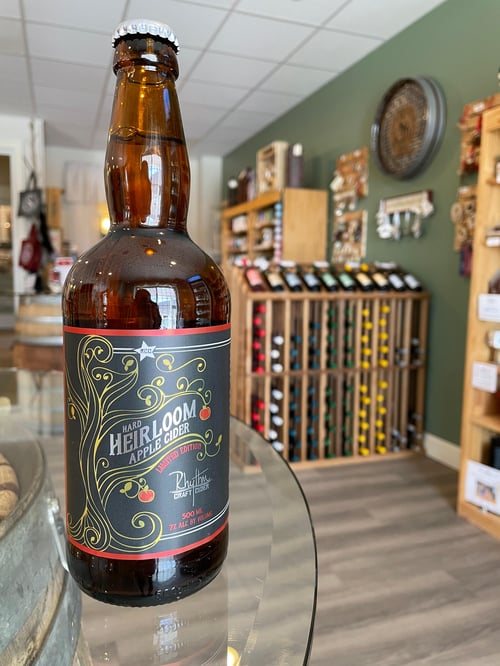 The Original Hard Apple Cider uses dessert apples blended in the orchard and pressed into a sweet cider and then fermented to near dryness. For a more champagne-like cider, the Heirloom Cider is barrel-aged, and bone-dry creating a more champagne-like taste. For the perfect post-summer hike drink, the Blueberry Hard Apple Cider combines hard apple cider with fresh whole blueberries. The result is a cider with blueberry accents and vibrant colors.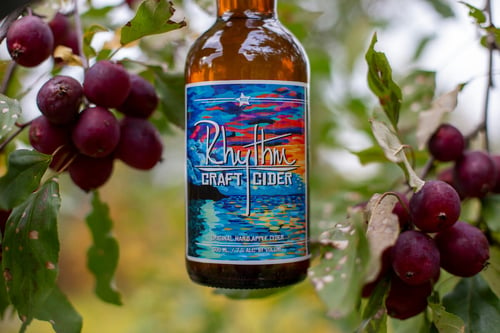 Open daily, stop by one of the three Seven Birches/Rhythm Craft Ciders locations, and taste test all the flavors to find your favorite. Don't forget to take some bottles home to enjoy all summer long!