Visiting the White Mountains is a great way to spend your summer vacation. Whether it be for ziplining, community theater, hiking, kayaking, swimming, or food and drinks, there is something for everyone to enjoy. We've covered where to get the best breakfast in Lincoln-Woodstock, now we're here to help you pick the perfect lunch spot. There's nothing wrong with a bag lunch for a long day of exploring the mountains, but there are also way better options than PB&J on white bread too. Leave your bagged chips and juice boxes at home and check out these awesome lunch options in Lincoln-Woodstock.
Gypsy Cafe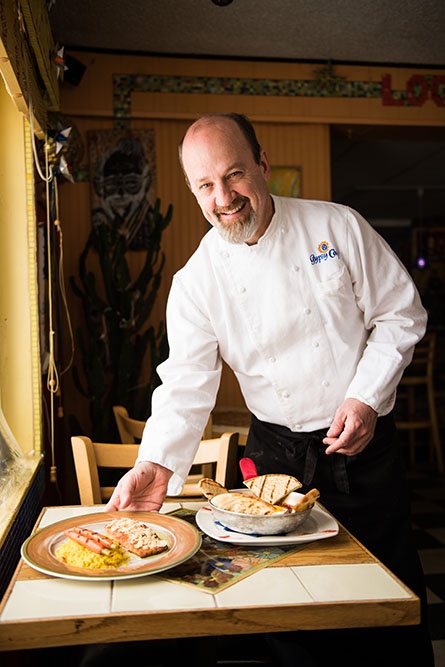 You don't need to pack your passport to enjoy the international cuisine at the Gypsy Café. Using mostly locally sourced ingredients, the colorful and flavorful dishes often include Moroccan, Indian, Mexican, Japanese, Middle Eastern, and Indonesian delicacies. The Gypsy Cafe is definitely more of a sit down and enjoy style restaurant, so don't rush it! Excellent food like this takes a lot of time, effort, and love. The outdoor patio is also dog-friendly!
WOODSTOCK INN AND BREWERY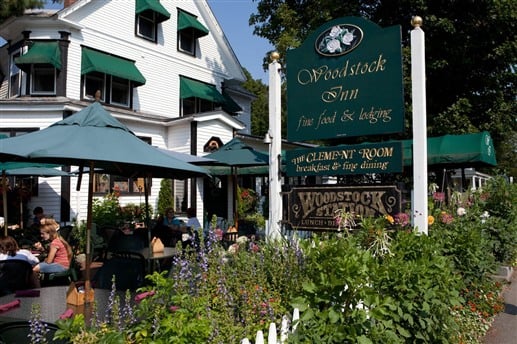 Voted White Mountains favorite restaurant for eight years, the Woodstock Inn and Brewery serves, breakfast, lunch, and dinner. The extensive menu contains a little of everything from pizza to seafood to sandwiches and burgers. For lunch, you can't go wrong with a burger, which is made with locally sourced beef from New Hampshire and Vermont. The sweet potato fries are worth the upgrade, too!
La Vista Italian Cuisine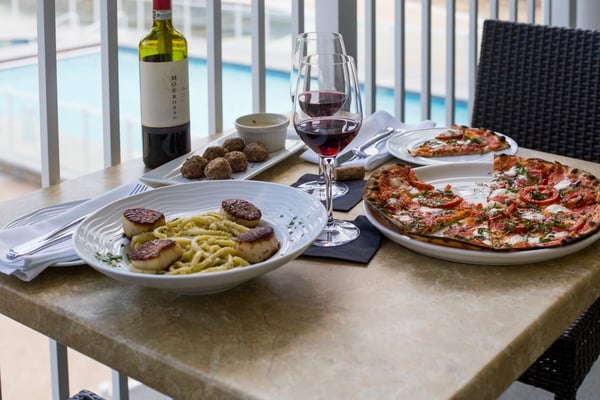 If you're looking for a delicious meal and beautiful views overlooking the mountains, then La Vista is your place to stop for lunch. Located inside RiverWalk Resort, this restaurant is open to the public for lunch and dinner. La Vista shares a veranda with Seven Birches Winery, which holds regular tours and wine tastings throughout the summer. The pizza at La Vista is cooked in a wood fired pizza oven, giving it an extraordinary rustic flavor.
Spend lunch on the veranda with a glass of Pinot Grigio and enjoy the benefits of RiverWalk Resort. La Vista only offers lunch on Saturday and Sunday during the summer, so be sure to check online for times. If you've missed the days to visit La Vista, why not check out their sister restaurant, Black Mountain Burger? Enjoy delicious takes on the classics with a twist, and follow up with a crepe or cup of gelato at Aloto Gelato!
El Greco's Pizza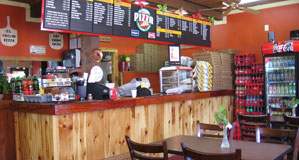 For traditional eat-in or take-out pizza, head to El Greco's Pizza on Main Street in Lincoln, NH. They have pizza, subs, calzones, salads, pasta, and more! This is a great place to stop for pick-up on your way back from the hiking trails or the waterpark. El Greco's is a mix of quick service, reasonably priced, and delicious food, so you can't go wrong.
The Purple Tomato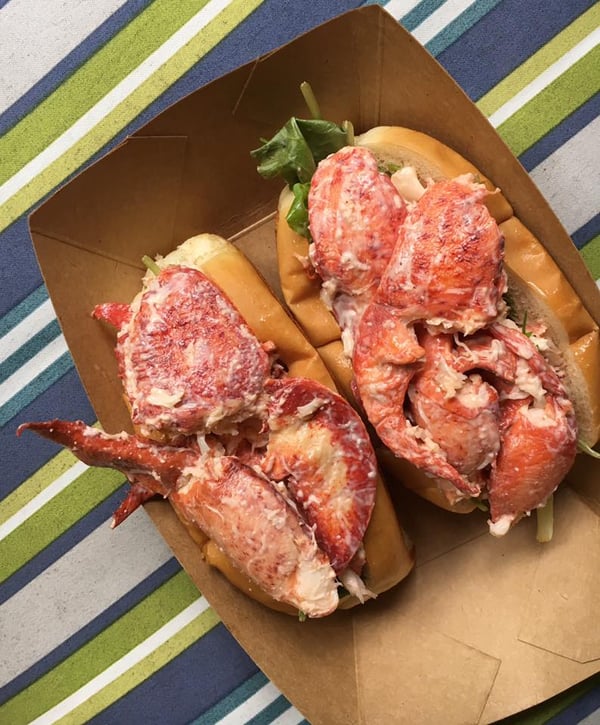 This little farmer's market and country store are not to be missed! The Purple Tomato in Lincoln, NH, is open 10-6 seven days a week and the snack store is open 11-6. Made from the best local meat, seafood, dairy, vegetables, and fruits, this place is perfect for a high quality lunch on the go. The "Snack Shack" also has cold brew coffee and kombucha on tap along with dozens of specialty food items. They were even voted as having the best lobster roll by WMUR!
THE MOON BAKERY & CAFÉ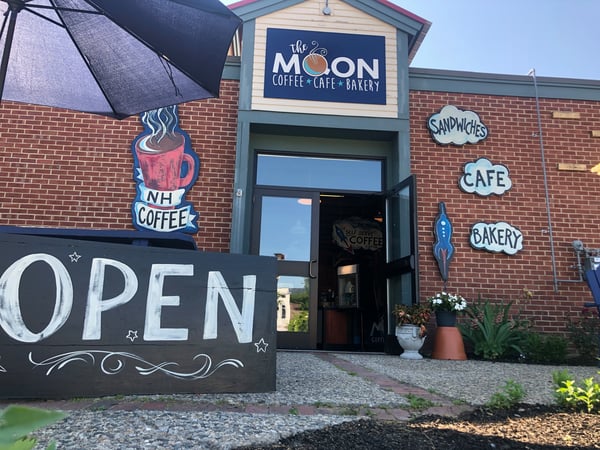 Located at the Village Shops on Main Street right across the parking lot from the RiverWalk Resort, The Moon Bakery & Café is a recent addition to Lincoln. Open seven days a week, The Moon has both inside and outdoor seating so you can enjoy a drink and the fast wifi while working on your tan. Serving a variety of baked goods and sandwiches, no matter what you choose, it'll be delicious.
---
It might seem easier to stop at a fast food window (we won't judge if you do), but we promise you won't regret stopping at any of these little gems for a unique lunch experience. No matter if you're short on time and trying to hit the road, or have the time to dine in, there is a way to get a delicious lunch in the Lincoln-Woodstock area. If you are planning a vacation in the White Mountains, don't forget to reserve your suite at RiverWalk Resort before we're booked for the summer! You'll be that much closer to wood fired pizza and premium New Hampshire made wine.