If you're like most Americans, chances are you have become 'vacation deprived' over the last several decades. The U.S. Travel Association says, "For decades, Americans took an average of 20.3 days of vacation, but in 2000, usage fell below the long-term average and has yet to recover."
This blog post is part of "The Guide to Ownership" blog series.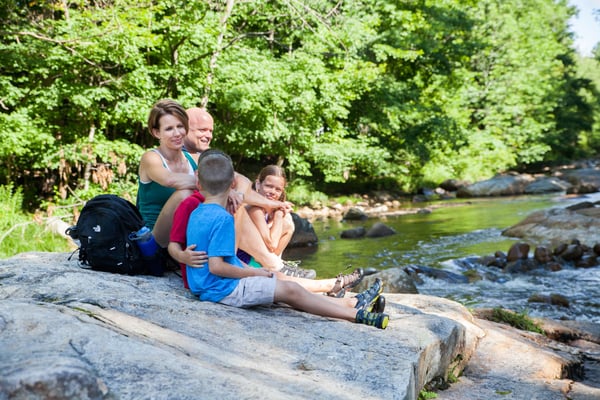 In 2017, the trend line improved, showing 17.2 days used. That's still a loss of almost a week of vacation time each year. Experts agree that vacation is essential for strong bonds with family and friends, a productive workforce, and a fulfilled life. Until recently, those seeking to get away for a break had their work cut out for them. They could try to hunt for hotel accommodations, purchase a timeshare, or, for the truly brave who had extra time on their hands, buy a second home.
What is Fractional Ownership, Anyway?
But now there is a more logical and cost effective option: It's called Fractional Ownership. In our previous article, we described it as being similar to dividing the purchase of a house among friends, but with all the benefits of a resort and none of the hassles associated with the upkeep, financial co-entanglement, housekeeping, and maintenance of a whole ownership house or condo.
The fractional ownership that is available at RiverWalk Resort at Loon is unrivaled in quality and value in the Northeast. If you've never been there, you're missing something. To learn more you can call either the main line at 603-745-7500 or the real estate office at 603-728-6205 and request a tour of the property to see what we mean. You will find our RiverWalk staff to be courteous and informative.
The FAQs of Fractional Ownership
Does buying a fractional make sense for me?
---
Take a look at your vacationing preferences. Fractional ownership makes infinite sense for anyone considering buying a second home or part interest in a second home for vacation purposes. Those who buy 'fractionals,' as they are called, are typically individuals who can take frequent or prolonged vacations every year. Often, they like to visit the same locale each time. But also, most resorts offering fractionals have connections with third-party exchange companies that can allow you to swap time spent at your resort with a different property. Prior to the development of Fractional Ownership resorts, purchasers would have to group up and purchase with friends or family and have to deal with all the hassles of financial co-entanglement and scheduling.
How does it compare to buying a typical house or condo?
---
Buying a fractional makes sense for anyone who enjoys getting full value for dollars spent. Many fractional owners who could afford whole ownership of a vacation home make the decision to buy because it's the most logical answer: Why go through the economic and time-intensive burden of buying, equipping, maintaining, and insuring a stand-alone property when you can have all the appointments and amenities of a luxurious resort at a considerably reduced cost?
How much/little use will I get from my vacation home?
---
Fractional resorts are typically sold in increments of 1/6th of a year. Therefore, you can choose to just buy one fractional interest – that is, typically, 1/6th of a year – or as many as you wish to suit your specific requirement. If you find you aren't able to use a portion of your purchase, you can put that segment into an optional rental program on a nightly basis. The resort management staff will handle all the marketing and negotiations for you, relieving you of the necessity to do anything more than put in the request. Unlike a wholly owned house or condo, your vacation home doesn't ever need to stand empty, going to waste when you aren't there to enjoy it.
Will I be expected to remodel or make any improvements?
---
Once an owner purchases a real estate interest in a fractional resort, there's no need to worry about buying furniture or appliances, paying for insurance, or managing upkeep like you would for a second home. For example, in the case of RiverWalk Resort, quarterly maintenance fee covers all the expenses including maintenance, refurbishment, and care of amenities and common areas. Owners receive a full statement on an annual basis showing detailed financial data relating to how their resort property is managed. You only pay a nominal fee for housekeeping services during your stay and property taxes.
What exactly is fractional ownership?
---
At RiverWalk, it's partnering with other families to purchase a really, really nice condo in a luxury resort as a second home without any of the hassles associated with maintaining it. Plus, you have all the services of an upscale resort and no hands-on obligations.
Someone else replaces the light bulbs and fixes the leaky faucet. A team of landscapers keeps the grounds in great shape for you. There's no picking up after the previous guests or owners after they check out. Unlike partnering with other individuals to buy a stand-alone house, you will never feel that you are bearing a greater part of the responsibility to clean or pay for repairs.
When you own a fractional, you own a deeded real estate interest; you are actually a part owner of the resort and a member of a homeowner association. The beauty of being part of the association is that you will have a say in how your condo is maintained and kept looking modern and attractive. Plus, the association pays for all redesign and remodeling to keep your resort home looking fresh and modern. At the time of purchase, you decide how frequently and at what times you will visit. And when you check out, you don't have to worry about paying a hotel bill. You're the owner!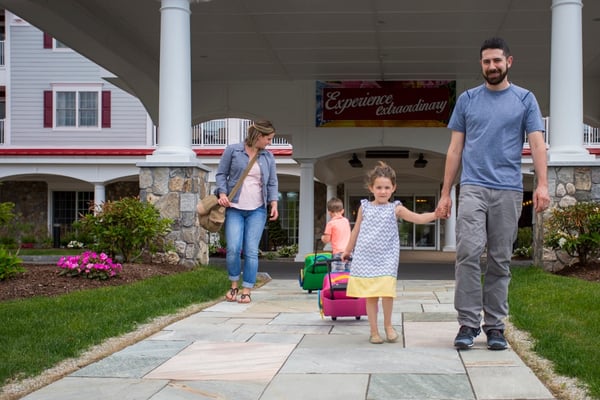 You can purchase any of the RiverWalk Resort luxury condominium suites as traditional whole ownership, seasonal ownership (6 months in winter or 6 months in summer) or fractional ownership (every sixth week forever, Friday through Friday). Every type of unit, including studios and two- or three-bedroom suites are available, fully furnished, and with full kitchens. You have all the comforts that you have at home.
Plus, fractional owners get all the same privileges as those who are whole owners or seasonal owners: You are accorded a special, private check-in; access to the Owners' Club; and your own private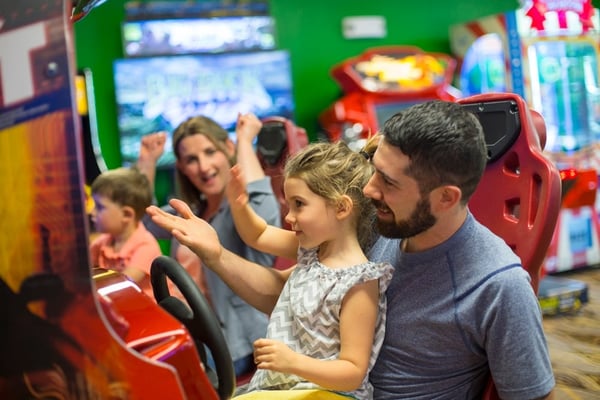 permanent storage locker. You'll be getting special invitations to attend private parties, activities, and wine club memberships. You'll have the luxury of having a 24/7 front desk operation with a professional property management team at your disposal that oversees every little detail and can even assist you with our optional rental management program when you're not in residence.
How is it different from timeshare?
---
While the same amenities, luxury accommodations, and excellent customer services are available to timeshare owners, the privileges mentioned above are not. Fractional owners own real estate, while timeshare owners at RiverWalk Resort own points that can be used to obtain time at the resort. When you're a fractional owner you aren't limited to visiting your resort home for only once a year.
Plus, you can use the amenities anytime you wish…365 days per year. You can visit multiple times and you also have the privilege of being able to stay additional nights above and beyond your 8-9 weeks annually by calling the resort 72 hours in advance, based on space available. You pay only a nominal cleaning fee.
Can I afford a second home with fractional ownership?
---
You would probably be surprised at how affordable it is to own a fractional interest in RiverWalk Resort. Your total monthly costs are more inline with a car payment than a real estate purchase and that's before rental return and tax benefits. If you are curious and want to get a complete picture of ownership costs, you are welcome to call the real estate office at 603-728-6205 to discuss the details.
How is ownership divided into fractions?
---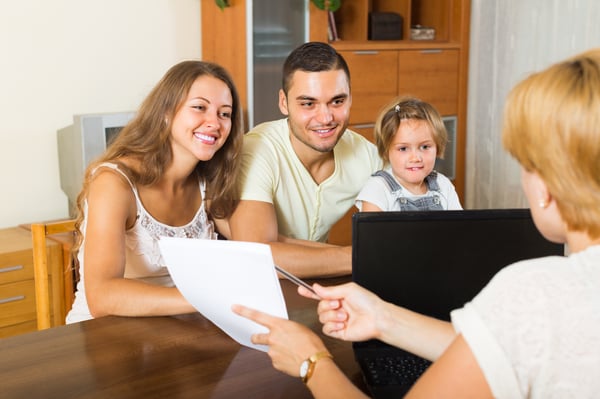 With fractional ownership, each fraction is individually deeded and recorded and is owned in perpetuity (forever). This means you can enjoy your vacation home on a schedule that makes sense to you and pass it down to your children and their children. And unlike whole or seasonal ownership, you only pay a fraction of ownership fees and property taxes.
How is fractional ownership broken down?
---
As a fractional owner, you are entitled to enjoy approximately two months at the resort each year. Your time will be spread out throughout the year, of course, and a member of the sales team will work with you to determine a schedule for your visits that fits your vacation needs. You can also purchase multiple fractions to get exactly the time you need.
Who handles the management of the fractions?
---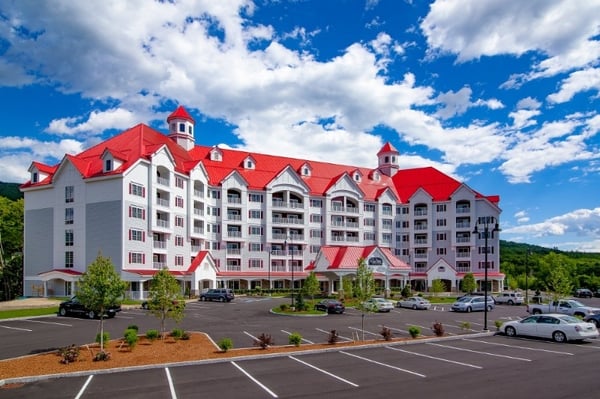 The development and management of the fractions at RiverWalk Resort is directed by the property's visionary developer, Dennis Ducharme. Under his guidance, the project has earned numerous awards:
In March 2017, the RiverWalk Resort earned an ARDA Excellence Award from the American Resort Development Association. The ACE Domestic Project of Excellent Award is awarded annually to vacation ownership properties across the country that focus on efficient design, sustainability, impact on local communities, and day-to-day operations.
In December 2017, the American Society of Civil Engineers – New Hampshire Section (ASCE-NH) awarded the RiverWalk Resort with the 2017 Outstanding Civil Engineering Achievement (OCEA) Award. The OCEA Award is given annually to engineering projects that demonstrate excellence in engineering skills and process. The RiverWalk Resort sits on the site of the old Franconia Paper Mill, which was contaminated with products used in the papermaking process.
The RiverWalk Resort developed partnered with the New Hampshire Department of Environmental Services (NHDES), Aries Engineering, and Hoyle, Tanner & Associates, to clean up the site for the health of the local people and the environment. The RiverWalk Resort won the prestigious award for its unique and pioneering design and construction and environmental considerations and compatibility. Dennis Ducharme and Hoyle, Tanner & Associates accepted the award on behalf of the RiverWalk Resort.
In 2015, Ducharme was awarded the Eileen Rice Outstanding Business Leader of the Year Award by the Lincoln Woodstock Chamber of Commerce. Mark LaClair, the former Executive Director of the Chamber of Commerce, nominated Ducharme for the award because Ducharme had the vision, passion, and persistence to build a multi-stage luxury resort project "at the heels of a recession." The award is meant to recognize a local community leader who goes above and beyond to make the Lincoln Woodstock area a better place. Ducharme does just that in this work with the RiverWalk Resort.
Perhaps you've never visited RiverWalk Resort at Loon, but are interested in the concept of fractional ownership? Perhaps you've stayed at RiverWalk in the past and wondered about the "fractional ownership" aspect of the resort?
This blog post is part of "The Guide to Ownership" blog series.
In either case, you are encouraged to call our main line at 603-745-7500 or the real estate office at 603-728-6205. Be sure to request a tour of the property. Who knows? It could be the answer to regaining the lost vacation time so many of us have lost and create family memories that will last a lifetime…and beyond. Call us today!