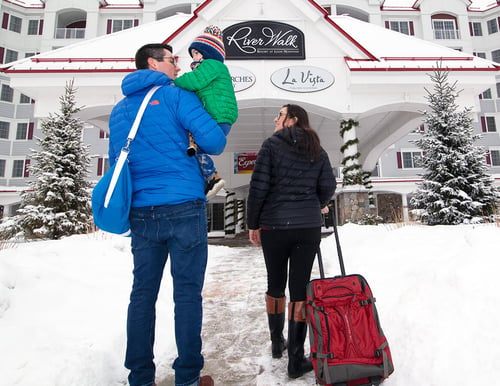 A wise man once said, "the early bird gets the worm." The same could be said about booking a vacation during popular vacation times, like the Christmas holidays, school vacations, and summertime.
The White Mountains have long been a favorite destination for wealthy families trying to escape the hot, sooty cities since the 1800s. While the times have changed since then, the White Mountains continue to be a favorite travel destination for families of all ages. Despite the abundance of accommodations and attractions in the White Mountains, hotels and attraction tickets can sell out during the busy travel times, so book early for the best deals and peace of mind.
This has always been the case in smaller drive to tourism destinations but it's even more important with the way traveling has changed since COVID. With limited capacity at different attractions and ski areas, planning ahead is more important than ever!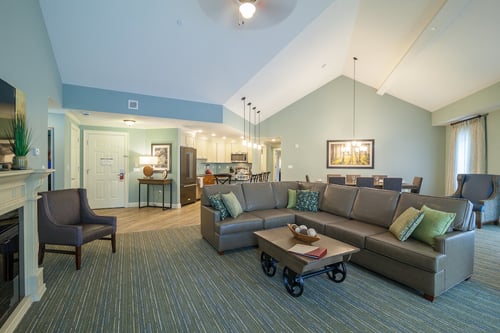 Best Rooms and Availability
Are you looking for specific travel dates or a suite that fits your extended family? Hotels, especially the RiverWalk Resort, sell out during the busy travel periods so you'll want to book at least three months in advance for certain dates. The most common busy periods in the White Mountains is the week between Christmas and New Year's Day, February school vacation week, Columbus Day and Labor Day weekends. Many weekends during the summer and fall months also have limited availability. For big holiday weeks, like Christmas and February school vacation week, you may need to book six months to a year in advance for certain suites as the inventory can be very limited.
During high traffic holidays and weekends, the room inventory can be limited. If you're looking for a two-bedroom or executive suite then you'll want to book early as the larger suites typically sell out fast. The same goes for the dog-friendly suites, too. In addition to the room size, you'll also be able to select other room preferences like mountainside views or top floor.
Big events often mean limited availability as well in the area. New Hampshire Highland Games in September, and White Mountains Crush Festival in October are all popular weekend events in Lincoln that lead to limited room availability or no vacancy. Many local lodgings, like the RiverWalk Resort, offer special accommodation packages for events, so book early for the best deals!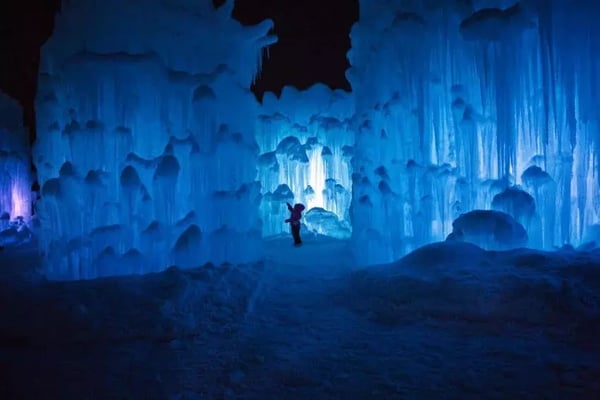 Best Reservations
Hotels aren't the only things that sell out fast in the White Mountains during peak travel periods. Tables at restaurants on holidays, like Valentine's Day, Thanksgiving, and New Year's Eve, can sell out months in advance. Have we ever mentioned that the Ice Castle often sells out on weekends and school vacation weeks? Order your tickets online for peak dates as you don't want to miss one of Lincoln's most popular winter attractions.
During Valentine's Day weekend, our in-house spa, Solstice North Day Spa, is fully booked with couples and partners enjoying a little pampering head to toes. New Year's Eve is also a popular time as guests love to get all dolled up for one of the many parties happening around town.
Many of the local restaurants will be packed on Friday and Saturday nights during the winter months and peak fall foliage weekends. Some of the restaurants do take reservations, so it's best to call ahead if you don't want to wait for a table. For other popular attractions, it's best to buy tickets in advance so you don't have to wait in the ticket line and arrive early to enjoy the attraction before the crowds descend for the day. During the fall and summer months, many of the trailhead parking lots fill up so "the early bird gets the worm" or in this case, a parking spot. Remember you can't park along I-93!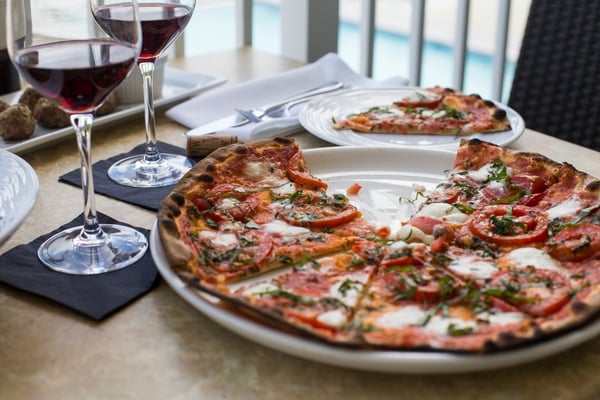 Best Perks
If you book early, not only do you get your room preference and dates, but you may even have the option of early check-in or late check-out! Some attractions, restaurants, and accommodations may even offer you special perks or bonuses with early booking.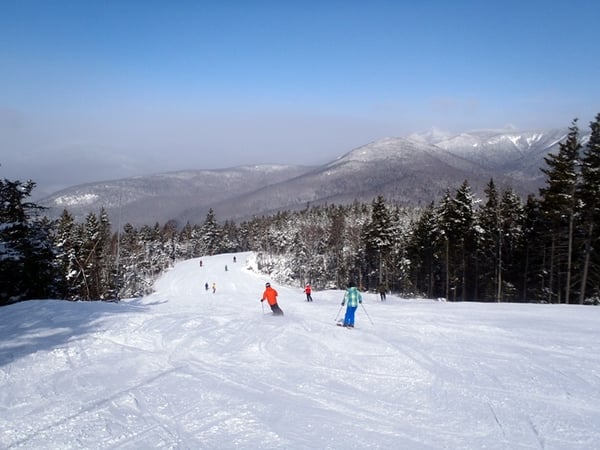 Best Packages and Pricing
If you're on a budget, booking early may help you save money! Most resorts and attractions offer discounts and special packages to those who book early. The RiverWalk Resort offers several weekend and midweek packages for all budgets and interests. For example, the Stay and Play Package is perfect for adventurous families who want a little adrenaline-fueled fun in the White Mountains during the summer months.
The RiverWalk Resort is conveniently located two-hours north up I-93 from Boston. Multiple airlines, including budget-friendly JetBlue, Spirit, and SouthWest, all fly into Boston Logan International Airport. Locking in your vacation days in the White Mountains allows you plenty of time to monitor the airfares and buy a cheap flight. Alternatively, you can fly into Portsmouth International Airport at Pease or Manchester-Boston Regional Airport.
Many of the top attractions in the White Mountains encourage booking your tickets early online for special pricing. Loon Mountain offers discounted lift tickets if you purchase online. You can also save $7 off the gate ticket at Story Land. Booking your vacation early also means you get to spend more time planning your itinerary and gives you the flexibility to search for special discounts and packages.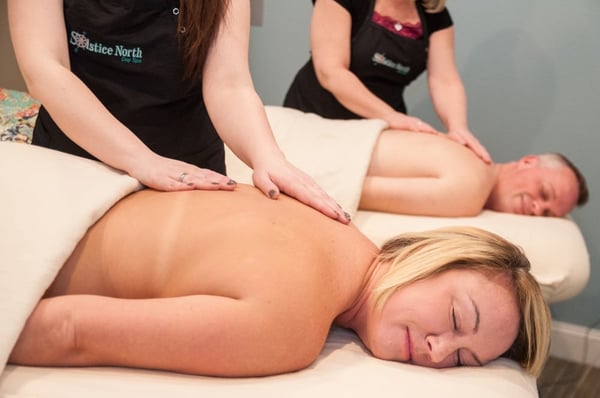 Peace of Mind
Booking your vacation gives you peace of mind. Imagine trying to book a Christmas holiday for your whole family in November? Everything in the White Mountains will be booked and what isn't booked will likely not work for your family. No one wants to cram eight people in a tiny hotel room! Booking early ensures you have the dates and room you want for your vacation. You'll have plenty of time to create the perfect itinerary of activities and restaurant reservations. Breathe and just relax until it's time to pack!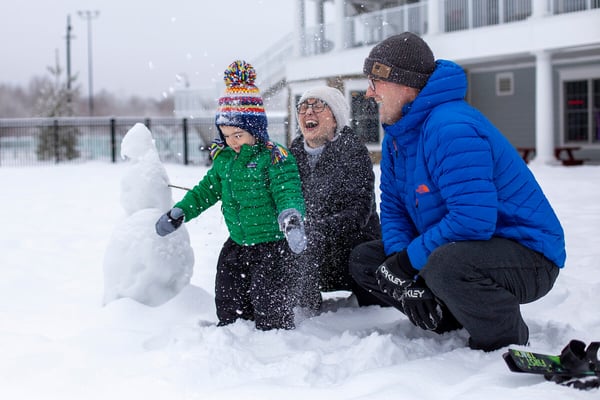 Book Early for the Best Vacation Experience
Booking your vacation early has many benefits, but the biggest one is peace of mind. No one wants to wait until the last minute to book a vacation only to find out that there are no hotel rooms available in town. For the best availability and room selection, book at least 90 days out from your arrival date. Remember, the early booker gets the best deals!