The weather in the White Mountains in the spring can be unpredictable. Somedays it's 70 degrees and sunny and other days it feels just like winter again. It's fun to spend your days outside hiking, biking, and exploring the best of Lincoln, but somedays Mother Nature has different plans for you.
For those unpredictable days, you should have some rainy-day alternatives planned just in case Mother Nature decides that the mountains need a little more rain for the flowers to bloom in time for summer. Here are some fun indoor things to do in the White Mountains!
This blog post is part of "The Guide to Spring Activities In The White Mountains" blog series.
The Lincoln-Woodstock area has become a popular destination for beer and wine connoisseurs. With four breweries and wineries located within the greater western White Mountains area, you can easily spend a day indulging in some of New Hampshire's best locally made beer and wine.
Beer Tastings & Brewery Tours
Woodstock Inn Brewery
For such a small town, the greater Lincoln area is home to three incredible breweries that are the perfect spring activities on a rainy day (or a sunny one!). The Woodstock Inn Brewery is one of the oldest craft breweries in the state opening its doors over 20 years ago as a seven-barrel system and taproom. Over the past two decades, the brewery has grown to a 37-barrel year-round production facility in the heart of North Woodstock.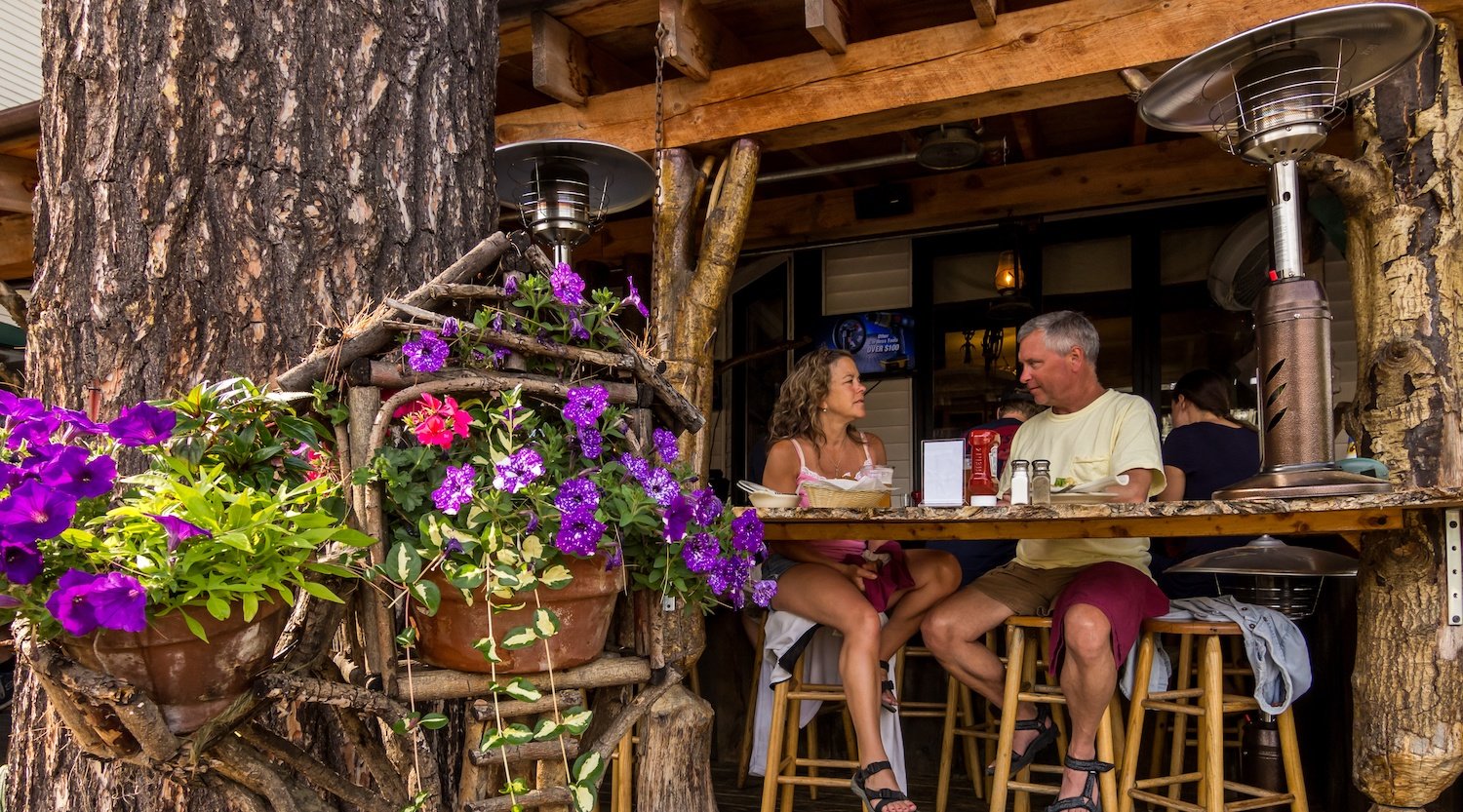 The Woodstock Inn Brewery crafts more than a dozen year-round and seasonal beers throughout the year. Their year-round varieties, like Pig's Ear Brown Ale, Old Man Oatmeal Stout, and 4000 Footer IPA, are often hoppy, dark, and smooth. Seasonal favorites include Kanc Country Maple Porter made with maple syrup from Fadden's Sugar Shack.
For a light spring and summer beer that goes down perfectly after a long hike, try the Raspberry Weasel Wheat Ale and the Lemon Blueberry Pale Ale. If you like double IPAs, Woodstock Inn Brewery has you covered with several different seasonal brews!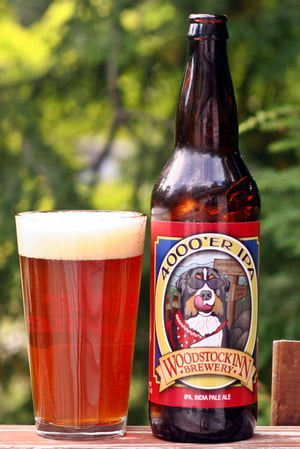 The Woodstock Inn Brewery offers their famous Brewery Tours daily at noon and
Saturdays at noon and 4:00 pm. During the tour you'll learn a little bit about the brewery's history and how they brew their award-winning beer.
The tour includes a pint glass and five samples from the tap. Make sure you stay for dinner as the food is just as delicious as the beer. The extensive menu has everything you could ever want from classic pub fare to seafood and steak to a special gluten free menu.
One Love Brewery
Located on Main Street in Lincoln, One Love Brewery is a newcomer to the area. Owners Jennifer and Michael Snyder relocated their microbrewery from Dover, NH to the historic Henry Paper Mill in January 2015 and haven't looked back. With an extensive background in brewing for some of the country's leading breweries, Michael brings his love for German lagers to One Love.
With a rotating beer selection on tap, you'll find a beer that you like at One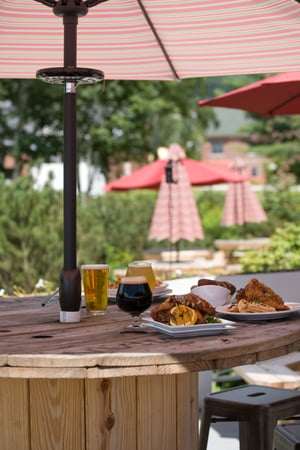 Love. With a focus on German-style beers, they have a collection of pilsners, Bavarian Dunkel, and stouts all with creative names like One Love Brewery Czech Your Head Pilsner. If you prefer something a bit sweeter, the Champlain Orchards Cider is always a great choice.
With a focus on locally sourced ingredients, the food menu at One Love is incredibly diverse and delicious. Pair your pint with dishes like poutine, Bavarian pretzels, or fried pickles to start. One Love has a dedicated salad menu if you prefer something light and healthy or you can dive into something heartier like the Legendary Chicken and Waffles or Dueling Crab Cakes.
IRON FURNACE BREWING
Founded in 2012 by for Northern New Hampshire friends, Iron Furnace Brewing in Franconia has quickly become a local hangout after a long day of skiing or hiking in Franconia Notch. Using the finest ingredients available, Iron Furnace Brewing brews a variety of New England-style IPAs, pale ales, stouts, porters, goldens, and sours. No matter your taste, you'll find something delicious on tap at Iron Furnace Brewing.
Schilling Beer Co.
Located a short drive north on I-93 in Littleton, Schilling Beer Co. is making a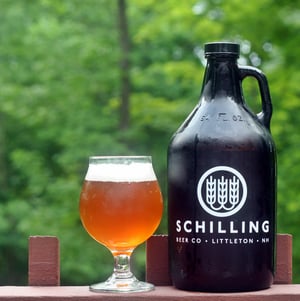 big splash. With a focus on progressive continental European-inspired beers, this small 7-barrel brewery in a historic 18th-century grist mill on the Ammonoosuc River is worth the drive (and a pretty drive at that).
For a smaller brewery (with an expansion in progress), Schilling has an extensive beer list that rivals all the top national breweries in the country. You'll find beers brewed in the Belgian-style, Russo- and Scandinavian-style, Czech-style lagers, German-style lagers and ales, and a whole lot more.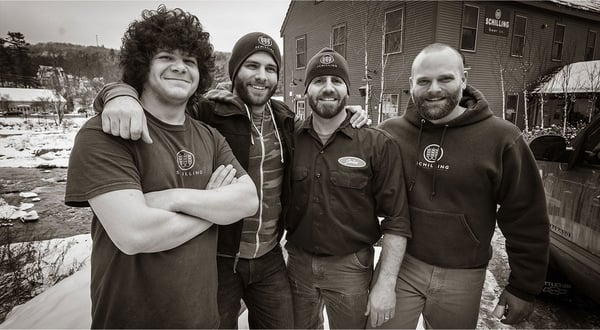 While the brewery may have a list of about 100 different beers, they only offer about a dozen beers on draft in their taproom. Popular favorites include the Herkules (Kolsch), which is made from Cologne-malted barley, German noble hops, and traditional Cologne ale yeast. The Dry-Hopped Erastus is an Abbey-style Tripel that offers a hint of citrus and melon.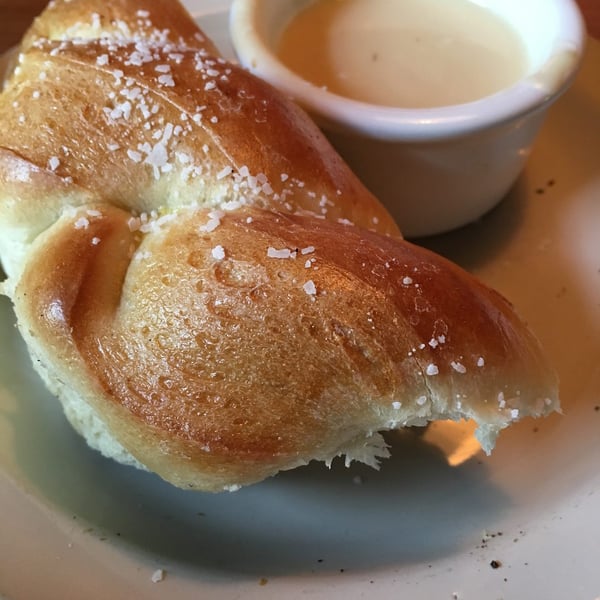 While the beer at Schilling may be the main draw, you don't want to miss the food. The pretzels with beer cheese is the perfect match for your pint. Schilling's wood-fired pizza menu is extensive, so you can't go wrong with your choice. The Chicken Maple Bacon Pizza is a local favorite.
Wine Tasting
Seven Birches Winery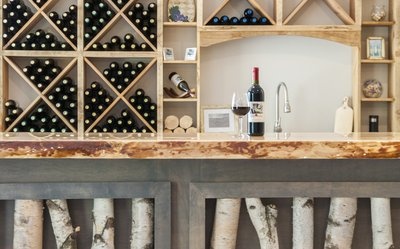 For delicious wine, you don't need to go to France or Napa Valley. Right in the heart of the RiverWalk Resort you can taste some of New Hampshire's finest wine. Seven Birches Winery uses local fruits from Windy Ridge Orchard in North Haverhill, NH, and grapes from around the world to produce a variety of your favorite red and white wines.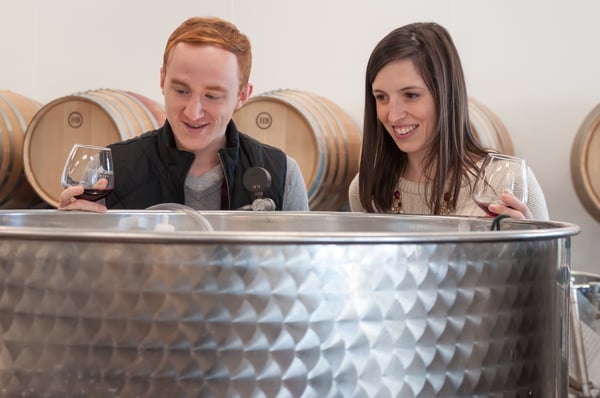 Have you ever wondered how wine is made? At Seven Birches you have the opportunity to learn how with their "Meet the Winemakers" Winery Tour offered on the weekends. One of the winemakers will bring you into the production room where you'll learn how wine is made from grapes to glass. After the informative tour where you can ask all those questions you may have, you have the chance to try different wines in the tasting room. If you're lucky, you may even get the unique opportunity to taste a wine straight from the barrel! This is the perfect kid-free weekend activity for the couple looking to get away and relax.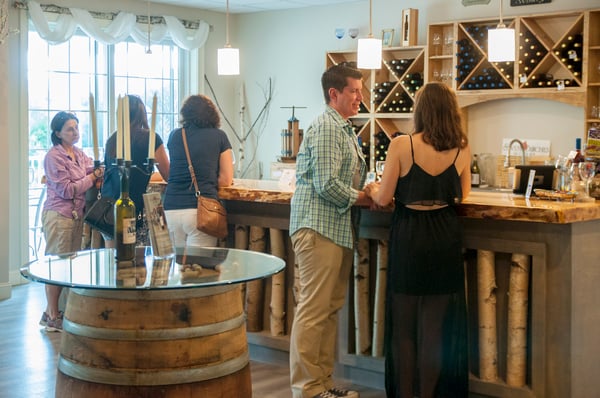 Wine tastings are available daily in the Tasting Room. Popular wines include the Sunset Red, Moscato, and Viognier. The Sunset Red is a 50/50 blend of Cabernet Sauvignon and Merlot that is aged to perfection in oak barrels. For a smooth white wine that pairs perfectly with a hot summer night, the Moscato has apricot, peach and orange flavors that will hit the spot.
For a truly underrated wine, pick up a bottle of the Rebel. The Rebel is a blend of Cabernet Sauvignon, Merlot, and Malbec grapes that has a terrific blend of spice and dark berry fruit and sweet plum undertones. The only thing you'll regret is not buying more! Last fall, Seven Birches opened its brand-new tasting room in the Lincoln Shops – Atrium Wine Bar. Enjoy your favorite glass of wine outside on the patio under the warm spring sun.
Drink Some Of The White Mountain's Best This Spring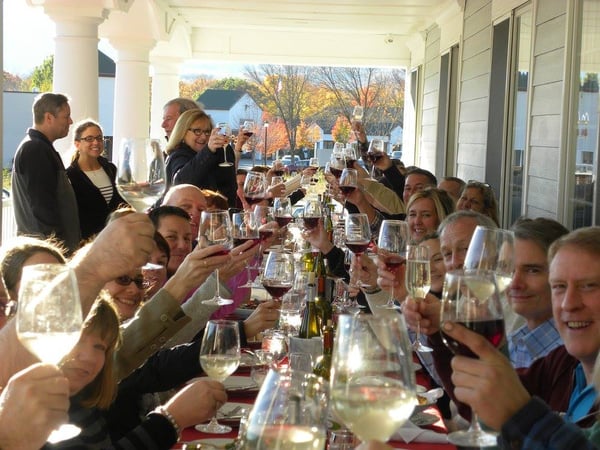 It doesn't matter if the weather is rainy or sunny, beer and wine tastings are always a good idea, especially when you're surrounded by award-wining breweries and wineries. With a wide variety of styles, you'll quickly find a beer or wine that satisfies your taste buds. Remember to drink responsibility. The Shuttle Connection is only a call away!
This blog post is part of "The Guide to Spring Activities In The White Mountains" blog series.
Want to book your spring getaway? Before you plan your brewery tours and wine tastings, be sure you have a place to relax afterwards. In addition to Seven Birches Winery, enjoy La Vista's Italian Cuisine, Solstice North Day Spa, heated lagoon pool, hot tubs, and fire pits.