The global pandemic has changed the world as we know it, especially the workforce. In June 2020, over 42 percent of the U.S. labor force had shifted to working from home full-time. While the work-from-home measures were meant to be temporary during the virus surge, many employers have extended their work-from-home options for employees even as long as 2022.
Balancing homeschooling the kiddos, multiple Zoom meetings with the dog barking in the background and hoping the internet doesn't crash with all the devices connected to it means working from home isn't always as glamorous as it appears. But, hey, at least you're wearing pants! After months working at your kitchen table or home office, it might be time to change your scenery.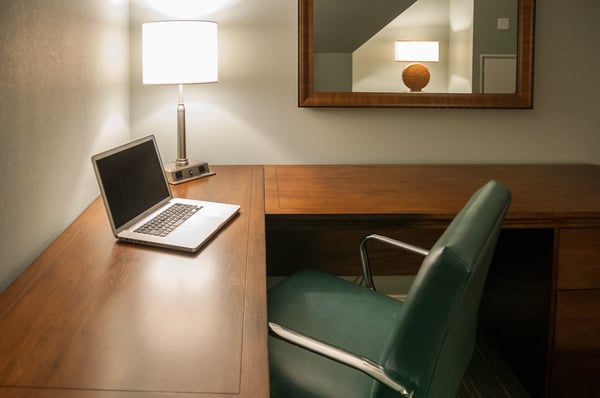 Workcation Defined
The pandemic created a lot of new words, such as social distancing, zooming, and maskne among many others, but one of our favorite new words that came into popularity during the early summer months is workcation. Workcation is a trip where you travel to a new destination and work from there for at least part of your stay. The concept isn't new, but due to the millions of new people working from home long-term, it's been thrown into the spotlight and the White Mountains is your perfect workcation destination.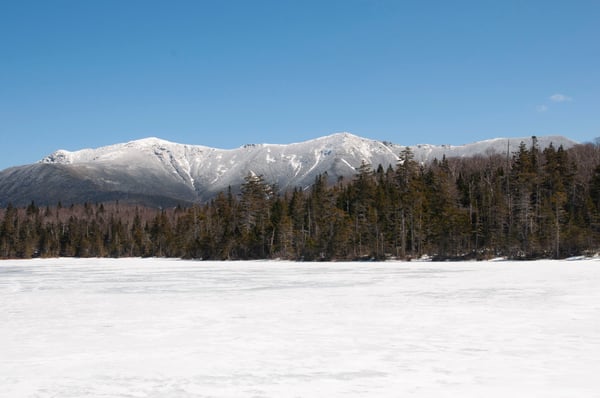 Why the White Mountains is Your Perfect Workcation Destination
The Whites Mountains is an incredible year-round destination located in New Hampshire. Just a two or three hour drive from major New England cities like Boston, Providence, and Portland, a visit to the mountains may be just what you need to inspire more creativity or productivity in your work life. After all, it's where many great artists and writers, like Thomas Hill, Winslow Homer, and Robert Frost visited or lived for some time. Inspiration anyone?
A workcation should be the perfect balance of work and play and there's no better place to play in New England than the White Mountains. During the winter months, wake up early for an early morning snowshoe in the snow-covered forest or make first tracks at one of the many ski resorts nestled amongst the famous granite peaks. After working up a sweat, head back to your "office away from your office" for the rest of the day. You'll feel a lot more energized for your five hours of Zoom calls.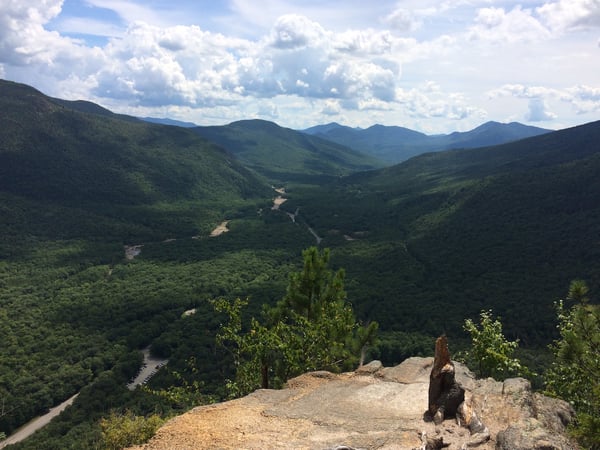 During the warmer months, start your workday early so you can enjoy an afternoon of fun in the sun. There are plenty of waterfalls, rivers, and ponds to cool off on those hot summer days or heaps of family-friendly activities that will leave the whole family smiling. While fun may be an important factor in choosing your workcation destination, you also need to consider the work side of things, because, you know, you're there to work too (but we won't tell your boss if you skip out a little early).
Why the RiverWalk Resort Should Be Your Workcation Destination
Located Lincoln on the Kancamagus Highway, the RiverWalk Resort at Loon Mountain is at the heart of the small mountain town surrounded by Loon Mountain and the White Mountain National Forest. Offering year-round fun, the resort caters to families just as much as individuals looking to change their office window view. Trade your concrete jungle view for one of the mountains and the Pemigewasset River.
The RiverWalk Resort is the perfect place to set up your remote office for the week. The hotel offers high-speed internet throughout the resort so you can sit back and Zoom all day long from your suite to the hotel lobby to the pool (although, we don't recommend taking your computer to the pool area). Suites vary in size from studios all the way up to three-bedrooms. No matter what size or style suite you book, there is plenty of counter or table space to work. If you need a dedicated office space where you can close the door while the kids play, book one of the executive or penthouse suites.
Despite the pandemic, the RiverWalk Resort is operating close to normal as possible while ensuring the safety of their guests, so that means you can enjoy many of the resort's luxurious amenities, like the outdoor heated pool and hot tub, game room, and boutique fitness center. Loon Mountain and Cannon Mountain are set to open in December depending on the weather and snowmaking and there's plenty of other winter activities available nearby, such as cross country skiing, snowshoeing, hiking, and even dog sledding! Ice Castles is set to open after Christmas, weather pending. During the warmer months, there's family-friendly attractions such as Whale's Tale Waterpark, Clark's Trading Post, and Alpine Adventures.
If you're unsure of what skiing and riding will look like for the 2020/2021 season with safety guidelines in place, visit Loon Mountain and Cannon Mountain's "Know Before You Go" pages on their websites.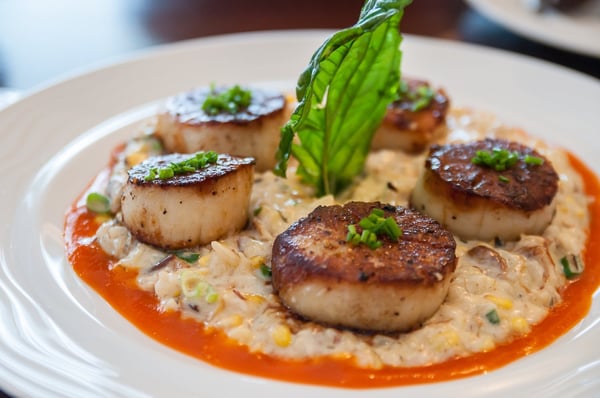 Have we mentioned how great the food is in the Lincoln/North Woodstock area? All your favorite (or soon to be favorite) restaurants, breweries, and wineries are open for dining and/or takeout. Seven Birches Winery, located in the heart of the RiverWalk Resort, is still pouring all their handcrafted wines in the wine tasting room. For a delicious pint of beer, head over to One Love Brewery or the Woodstock Inn Brewery. And, of course, if you're short of time between meetings, you can always order takeout at the RiverWalk Resort's in-house Italian Restaurant, La Vista or make your own lunch in your in room kitchen.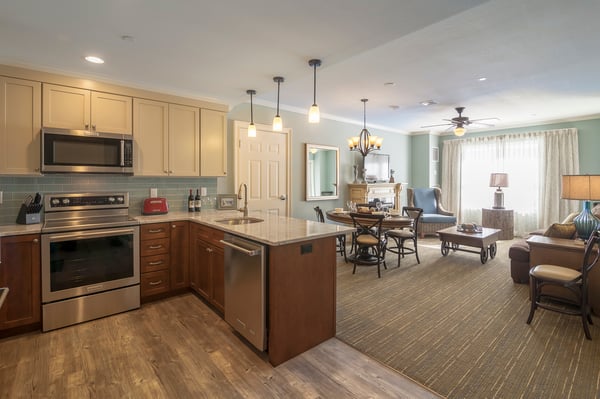 Book Your Workcation Today
It's time to pack your briefcase and suitcase for the first time in months and head to your new office in the White Mountains. Wake up for first tracks at Loon Mountain or Cannon Mountain before heading back to your new home office overlooking the Pemigewasset River for an afternoon of meetings. All your colleagues will want to know you where you got your new Zoom background!