Driving up 93 North for a family adventure and approaching the Exit 32 sign always created excitement and anticipation in the car- whether it was a foliage drive across the Kancamagus Highway in Autumn, ski lessons at Loon Mountain Resort during Winter, or hiking in the Pemigewasset Wilderness during Spring and Summer- Lincoln, NH was our perfect escape any time of year.
This blog post is part of "The RiverWalk Guide to Ownership" blog series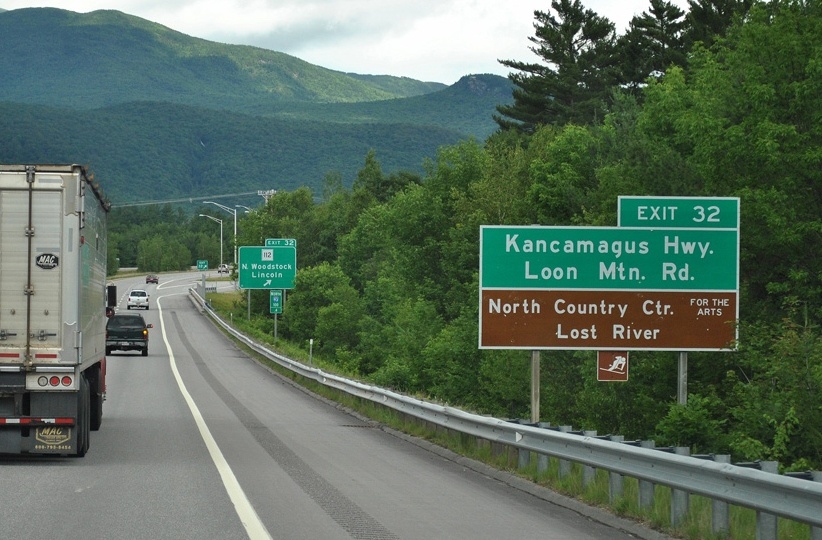 REAL ESTATE IN LINCOLN NH
Lincoln, NH is a small town surrounded by 800,000 acres of White Mountain National Forest with less than 2000 people who live here year round. It's a slice of mountainous heaven directly off the highway with some of the most accessible activities to accommodate any family any time of year. RiverWalk Resort at Loon Mountain was developed with all this in mind. What outdoor enthusiast or adventurous family wouldn't want to own a grand, new level of Real Estate Lincoln, NH?
The goal for RiverWalk was to create a thoughtful and luxurious condominium resort right in Lincoln, NH with Real Estate options and opportunities. Lincoln NH Real Estate has been a hot commodity since the first condos for sale in Lincoln, NH began developing and were sold in the 80's. The most recent Real Estate project in Lincoln NH was South Peak, and that was over ten years ago. More than 30 years later RiverWalk Resort at Loon Mountain was created with contempoarary and convienient amenities including ownership benefits. This summer we are proud to celebrate our one year anniversary of opening our doors for operations.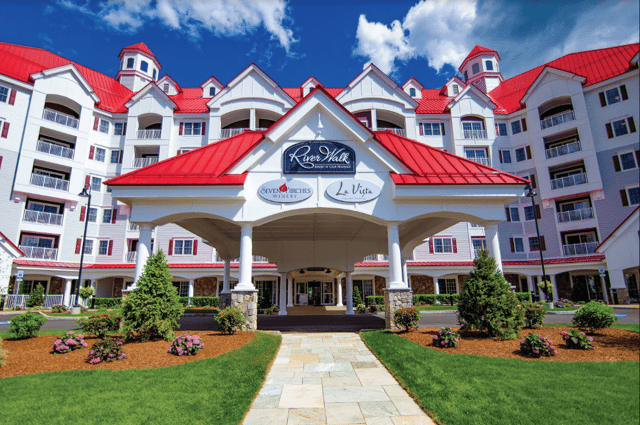 Visitors and vacationers travel from all over the country to enjoy the serene beauty of the White Mountains and because of this second home owners dominate the Real Estate market in Lincoln, NH. Condos for sale in Lincoln NH heavily outweigh single family homes and it is becoming increasingly difficult to find a home away from home that can comfortably accommodate a modern family. That is where RiverWalk Resort at Loon Mountain ownership opportunities come in to help. We have created a luxurious condominium resort hotel where we have condos for sale right in our Real Estate office to the left of the lobby. What sets ownership at RiverWalk apart from any other piece of Lincoln NH Real Estate are state of the art amenities, extraordinary service and ownership opportunities catered to your specific needs for Real Estate in Lincoln NH.
BENEFITS OF OWNERSHIP
From purchase to closing and upon every visit thereafter, our Staff and Representatives are here to help you on every step of your new adventure. The Representatives in our Real Estate office can show you our condos for sale any day of the week and our Front Desk is staffed 24/7, 365 days of the year to assist our Owners and Guests. Our Owners have access to year round lockers and storage space custom built with cherry wood and able to hold 3-6 pairs of skis. The fitness center is sure to impress any professional athlete or enthusiast with obstacle training, interactive racing bikes and ellipticals with media centers.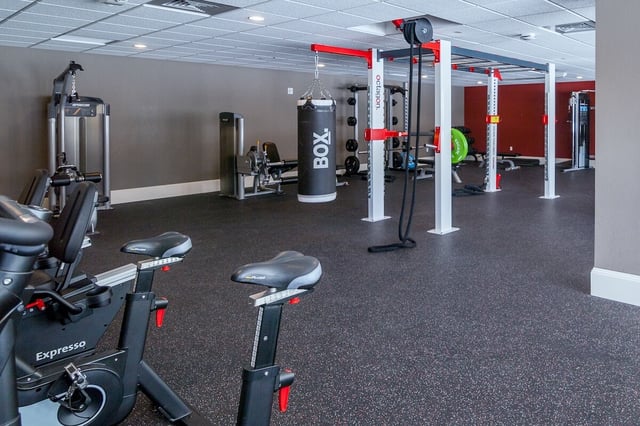 After speaking with several owners, our Space Available option is by far the best feature of owning at RiverWalk Resort at Loon Mountain. Our owners can call the resort 72 hours in advance to reserve a room for a nominal cleaning fee. Where else in New Hampshire can that be done? In fact, if you were to call with less than 72 hours or walk right in at any time we would do our best to accommodate you. Speaking of walking right in, our owners come in to use the property whenever they want.
The Owner's Club Room is the perfect space to host a get together; bring a pizza right in from La Vista and share it with friends while watching a football game or shooting a round of pool. Channel your inner child in the game room or walk along the river to enjoy a breath of fresh air. Nature was our inspiration for each and every condo- every unit mirrors the calm, natural scenery of the surrounding White Mountains- there is no other Real Estate in Lincoln NH like it.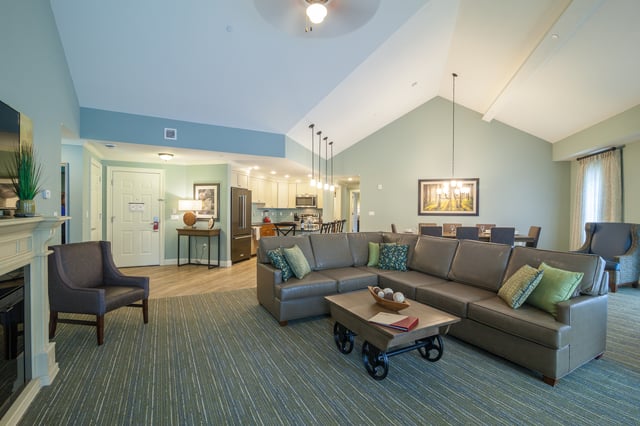 The indoor and outdoor engineering throughout the resort is on point- currently we are landscaping 25 acres to host outdoor activites and entertainment right on property. The 188 foot cupolas, the higest point north of Concord, NH display a contemporary twist by flashing LED lights to create a magical glow for the whole town to see. There are even matching LED lights in the pool! This is no ordinary pool- it converts to an ice rink in the Winter and our Skating Academy hosts performance companies from around New England.
Dog friendly rooms and floors allow Owners and Guests to bring their canine family members along setting us apart from any other Real Estate in Lincoln, NH. Where else can you soak in a hot tub after an outdoor excursion, get your nails done at our Resort Spa then sip on locally made wine at our Winery right on property, all in one day? RiverWalk Resort at Loon Mountain is bringing another level of ownership to Lincoln, NH Real Estate and you are welcome to visit anytime.
Come experience the beauty and mystique of the White Mountains by planning your next adventure at RiverWalk Resort at Loon Mountain or request ownership information and plan a visit with us to learn more about Lincoln, NH Real Estate. Welcome to Extraordinary.
This blog post is part of "The RiverWalk Guide to Ownership" blog series