This blog post is part of "The Guide to Summer Activities In The White Mountains" blog series.
You'll never go hungry in Lincoln, New Hampshire. For a town of just over 1,600 permanent residents, Lincoln is home to an abundance of tasty places to eat for every foodie. From fine dining to classic pub fare, there's a delicious dish for everyone in the western White Mountains.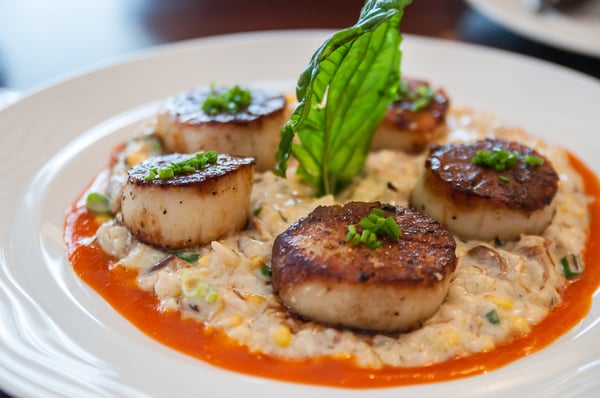 Year-round outdoor activities are one of the major draws to the Lincoln-Woodstock and they can certainly work up a major appetite. Fuel your muscles for your next day's adventure at one of any of the great eateries in the area. You won't be disappointed!
Café Lafayette Dinner Train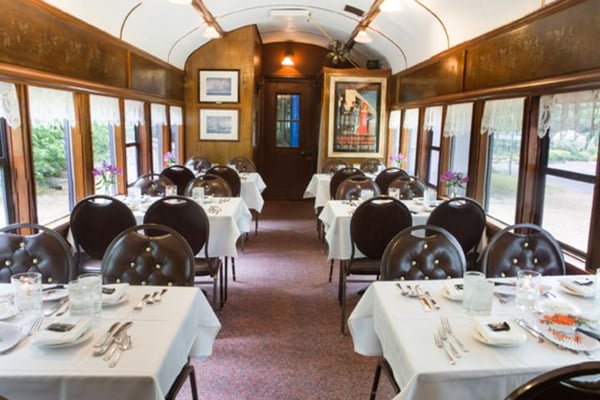 Café Lafayette Dinner Train is one of the most unique places you'll ever have dinner. During the two-hour, 20-mile train ride through the Pemigewasset River Valley, you'll dine on culinary delights paired perfectly with a glass of wine or a classic cocktail. The railcars are beautifully restored to their former glory and you have the option of choosing main level or dome level dining. Each ticket includes a five-course dinner. The chef-designed menu changes seasonally with the locally sourced ingredients and always offers optimum flavor and freshness.

The Café Lafayette Dinner Train is only of 12 moving dinner trains in all of North America and is rated as one of the best in the world by the Wall Street Journal. Reservations sell out fast so if you want to experience this unique attraction, book early.
Gypsy Café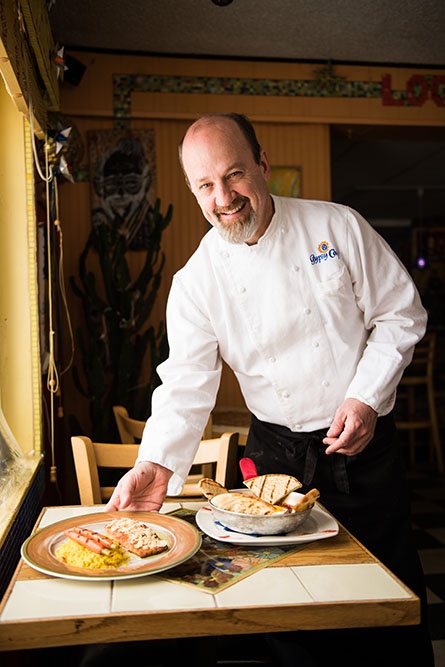 The Gypsy Café is a local favorite serving up creative and flavorful dishes from around the world with a New England twist. You don't need your passport to travel the world at the Gypsy Café. Just bring your appetite as you're going to need it once you see the incredible menu. You'll find unique dishes using locally sourced ingredients whenever possible from South America to Africa to Asia.
For meat lovers, try the Tunisian Lamb, which is a petite lamb chop on golden tomato puree topped with saffron mint herb sauce. The Thai Red Curry Duck will tantalize your taste buds with spicy delight. For something closer to home, the Cranberry Mac and Cheese uses New Hampshire cheeses on cranberry and topped with bacon potato crumbs. Can you say Bon Appetit?
Dinner reservations are always recommended at the Gypsy Café is a popular spot in town. If you can't score a table, the bar is always a great option. The full bar serves margaritas, tequilas, wines, and beers from around the world. You can't beat the menu or the unique artistic décor. The Gypsy is a real Lincoln experience you don't want to miss!
La Vista Italian Cuisine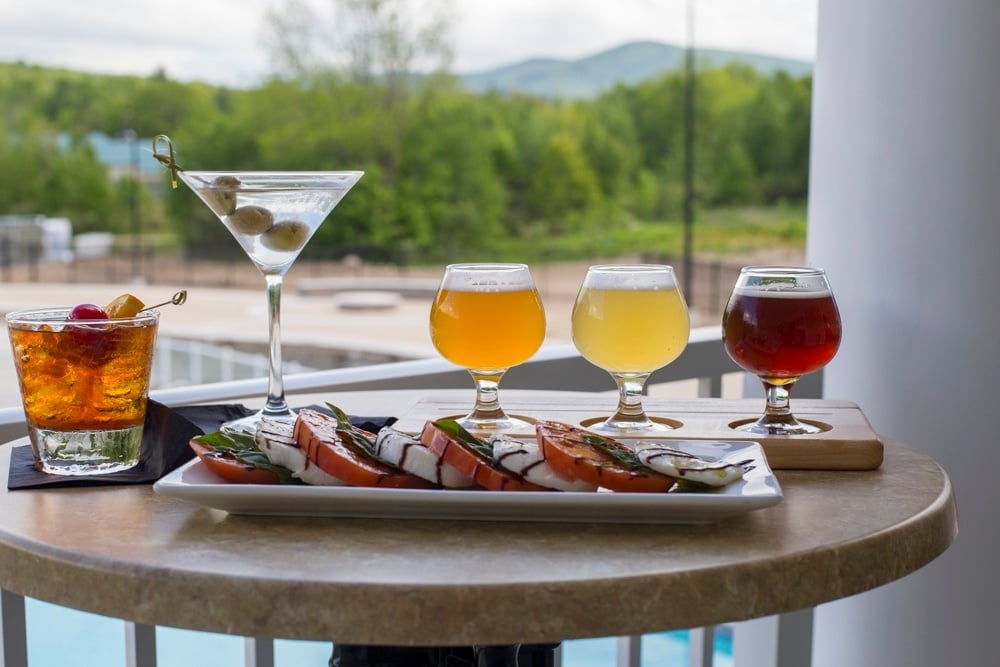 For a fine dining experience, La Vista Italian Cuisine in the RiverWalk Resort is perfect for special occasions or just because. The La Vista italian restaurant culinary team serves authentic Italian fare prepared with only the finest ingredients. The focaccia bread is baked fresh daily and the wood fired pizza is delicious.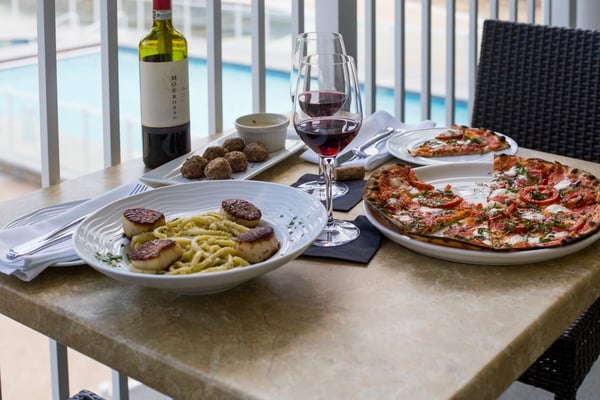 The pizza menu includes creative pies like the La Vista White, Fig & Sausage, and Pork Belly & Apples. A pizza is just want you need after a long day of hiking in the White Mountains. Pair your pizza or pasta dish with a glass of wine. The extensive wine menu includes great red and white wines from Italy and the United States, including Lincoln's own Seven Birches Winery. Finish your dinner with the famous Tiramisu!
Also, if you're more of a breakfast person, check out The Toast at La Vista for an out of this world culinary experience. The Lobster Benedict, Bananas Foster French Toast, and the Breakfast Burrito are just a few of our favorite menu items.
One Love Brewery
Across the RiverWalk Resort parking lot, you'll find a German-inspired beer hall in the historic Henry Paper Mill. Open in 2015, One Love Brewery brews German-style lagers and other European-style beers.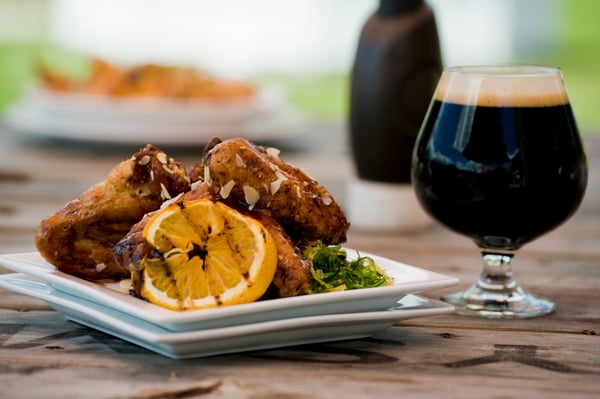 The food menu at One Love is a mix of pub fare, healthy salads, and creative entrees. Of course, you'll find some classic German dishes like Schnitzel and Bavarian Pretzels. Beautifully restores, One Love is the perfect spot to refuel after a day of skiing or hiking. Grab a pint and relax with a tasty meal.
Common Man Restaurant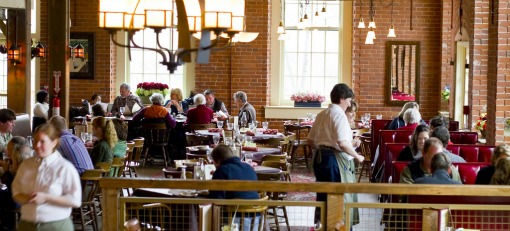 The Common Man Restaurant is a New Hampshire staple. The first Common Man opened on Maine Street in Ashland, New Hampshire in 1971. Over the decades, the successful chain has grown to six restaurants across the state. The Lincoln Common Man has been serving customers since 1985.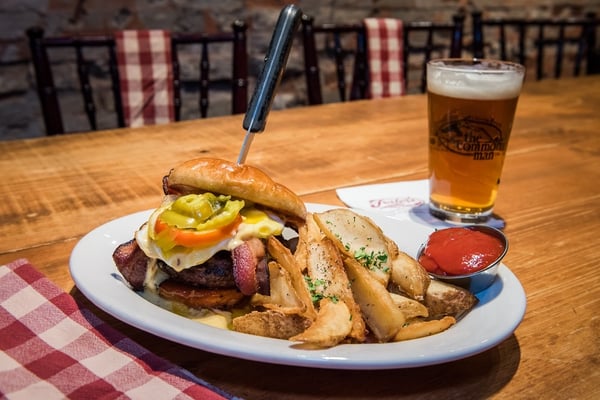 The menu is extensive and includes lots of classics like seafood, burgers, and "Yankee favorites." The New England Pot Roast is always a favorite. For a restaurant chain with no locations on the ocean, the Common Man has an excellent seafood menu. The crab cakes have been ranked on of the best in New Hampshire for years. If you want to something different, the Mac 'n Cheese Pizza is always a delicious option!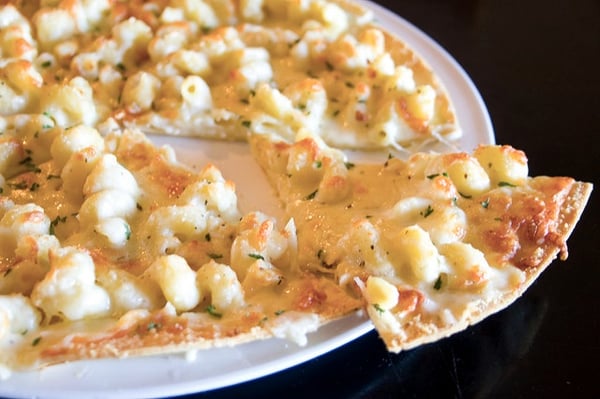 Hang by the large stone fireplace and play a few games. You'll find plenty of locals and tourists doing the same. It's practically a New Hampshire tradition!
Black Mtn Burger Co.
Every town needs a good burger joint. Consistently rated as one of the top restaurants in the western White Mountains, you'll quickly see why Black Mtn Burger Co. is a fan favorite. Black Mtn Burger Co. uses 100% fresh Black Angus Beer to hand form burgers that are cooked to your liking. With 13 different burgers on the menu, you'll find one you like. You can always come back the next day and try another.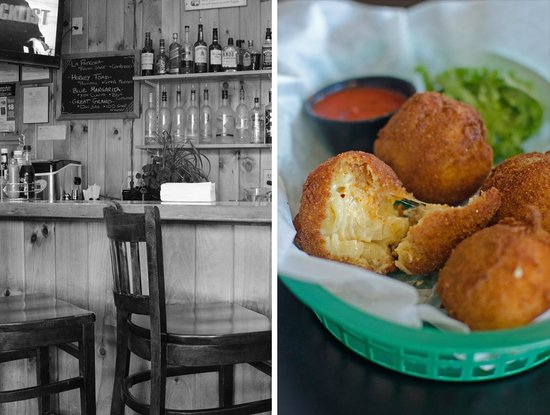 The menu isn't all about the burgers. There's chicken, hot dogs, salads, their famous fried Mac 'n Cheese Balls. Black Mtn Burger Co. has one of the best bars in town. With 14 different beers and ciders on tap plus another 40 bottled beers, you'll find the perfect beer to wash your burger down with on a Saturday night.
Bring Your Appetite to Lincoln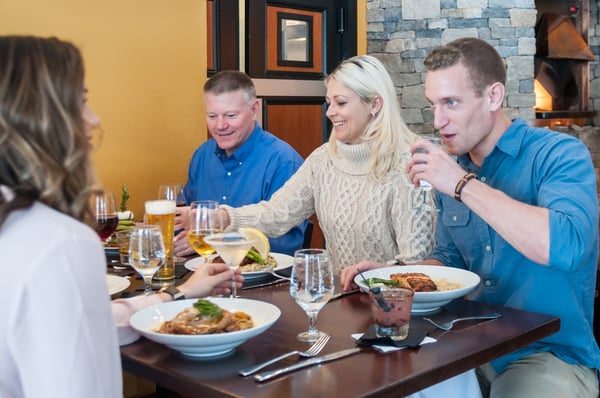 This blog post is part of "The Guide to Summer Activities In The White Mountains" blog series.
There is a restaurant for everyone in Lincoln. Skip the long flights around the world and enjoy international cuisine at the Gypsy Café, La Vista Italian Cuisine, and One Love Brewery. For the cheese lovers, you'll find lots of cheesy delights at almost all of the restaurants in town. You can easily spend the weekend trying all the delicious varieties of mac n' cheese!