This blog post is part of "The Guide to Summer Activities In The White Mountains" blog series.
Memorial Day weekend – that's means school is almost out and summer is just around the corner. Pack up the car and head to the White Mountains for some family-friendly outdoor fun.
Memorial Day Weekend in the White Mountains is a great time for a getaway in anticipation of summer fun. Our state parks and private attractions are ramping up their services and reopening their amenities. Spring flowers don't really start blooming in Lincoln until mid-May, so you'll be surrounded by fresh pink and purple flowers by the end of the month. You may even catch the start of lupine season (which has a notoriously short bloom of about three or four weeks).
The weather is great for hiking, whether you want to spend a few hours or the whole day in the White Mountain National Forest or Franconia Notch State Park. Waterfalls are certainly impressive this time of year, and snow and ice has receded from most trails except at higher elevations. Be prepared for black fly and tick season, though! Use insect repellent before you head out and check yourself thoroughly afterwards.
There are plenty of things to do in the White Mountains to plan your Memorial Day Weekend trip! We've put together some of our favorites into an itinerary of what to do in the White Mountains – feel free to take some and leave some to create your own perfect weekend!
Saturday
GO ON A HIKE

Start your weekend with some fresh air and exercise in the great outdoors.
Serious hiking enthusiasts can set aside the whole day to hike the Franconia Ridge Loop, a nine-mile, seven-hour excursion that was included on a National Geographic list of the "World's Best Hikes." The Franconia Ridge trail works its way up above treeline for more than a mile and a half with stunning views of the surrounding White Mountains. Check weather conditions before heading out as this is not an easy hike and a good portion of it is exposed to the elements.
The most popular route is up the Falling Waters Trail to the Franconia Ridge Trail and down the Old Bridle Path. The trailhead for the Falling Waters Trail is at the Lafayette Campground.
A short hike that won't take up your whole day is the three-mile round-trip hike up Mt. Pemigewasset, also called the Indian Head. This is a moderate hike (but steep, which can be strenuous for those not accustomed to hiking) and very well maintained. The summit also has stunning views of the Whites, which makes all the work worth it.
The hike is up-and-back, with the trailhead located at the Flume Gorge parking lot.
HAVE LUNCH
Plan ahead for lunch by picking up a sandwich, fresh fruit and other munchies at the Purple Tomato, Lincoln's local produce food market. The Purple Tomato is located in the Linwood Plaza next to the traffic lights on Main Street Lincoln.
VISIT A NATURAL ATTRACTION
If you still have some energy and gumption left in the afternoon, check out family-friendly Lost River Gorge & Boulder Caves, a paid natural attraction with boardwalks that take you into a gorge along the beautiful Lost River, where you can marvel at waterfalls and explore up to eight boulder caves along the way. The walk is a very moderate ¾-mile loop. It is mostly stairs, so strollers and wheelchairs are not permitted.
There is an extensive gift shop at this attraction with a variety of geodes and crystals for those who love gemstones and minerals.
EAT DINNER
Have dinner at the Common Man on Pollard Road in Lincoln, which serves American fare like baked macaroni and cheese and crab cakes, which consistently top New Hampshire Magazine's "Best of NH" awards! Additionally, the Common Man in Lincoln has a "Dinner and a Show" deal with Jean's Playhouse – Free Appetizer with the purchase of 2 entrees if you have tickets to a show that evening. You must be seated for dinner by 6:00 pm to use the discount.
LAUGH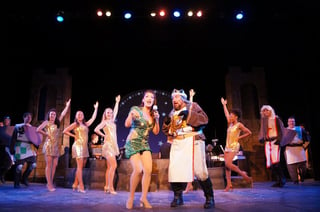 Jean's Playhouse regularly hosts comedy shows and plays. Check the schedule and book tickets and enjoy a night of laughter.
Sunday
VISIT A NATURAL ATTRACTION
Franconia Notch State Park maintains the Flume Gorge, probably the most popular waterfall hike in New England. Boardwalks take you through the gorge with up-close views of the Flume waterfall. The walk through the Flume Gorge is 2-miles round-trip. Entrance to the Flume Gorge is located at Exit 34A on the Franconia Notch Byway.
ENJOY A WINE TASTING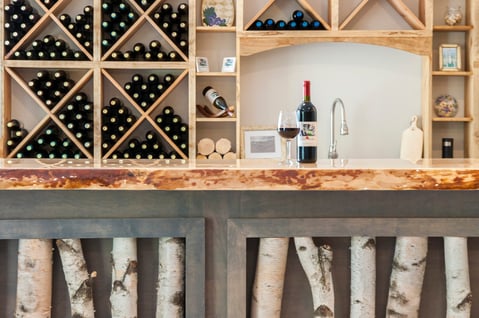 Seven Birches Winery is open for wine tastings at RiverWalk Resort from 11 am to 6 pm on Sundays. (They also have daily hours.) Seven Birches specializes in classic European grape wines as well as wines using locally-sourced fruits. Wine aficionados may be interested in taking a "Meet the Winemaker" tour on Saturday afternoons at 1 and 3 pm. (Tickets and reservations are required.)
HAVE A MASSAGE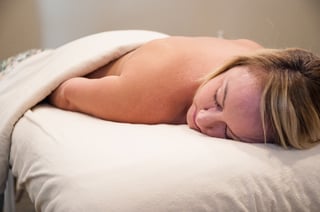 Solstice North Day Spa is open by appointment on Sundays at RiverWalk Resort. They also have daily hours from 10 am to 7 pm on Wednesdays through Saturdays. Pamper yourself with a luxurious massage, facial, or clean up your nails with a mani-pedi. Check out their new CBD offerings for a truly relaxing experience.
EAT DINNER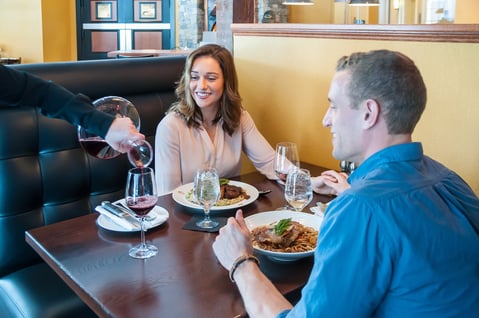 La Vista Italian Restaurant is also located at RiverWalk Resort and is open nightly for dinner from 5 to 9 pm. In addition to an Italian-inspired gourmet menu, La Vista offers unique wood-fired flatbread pizzas, including a "Pork Belly and Apples" pizza.
WATCH A SHOW
Blues legend James Montgomery is headlining a blues and rock concert at Jean's Playhouse with former BOSTON guitarist Barry Goudreau. This awesome lineup includes opener Charlie Farren with supporting performances by the Nor'easters band. The show starts at 7:30 pm on Sunday, May 27. Jean's Playhouse is located next to RiverWalk Resort.
Monday
SEE A WATERFALL
Check out our write-up from earlier this month on Georgiana Falls, located past the I-93 Exit 33 ramp in North Lincoln. The first section is an easy, nearly flat hike suitable for almost all physical abilities. This hike will take you to the lower falls, where you can leisurely explore the river and take photos.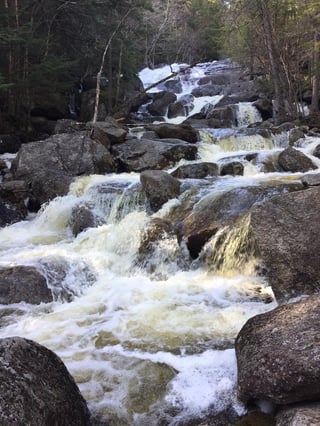 The second section gets much steeper and requires some bouldering, but the views of the Lincoln valley and the upper falls are worth the effort. The full round-trip hike up Georgiana Falls is about two hours.
HAVE LUNCH
A consistent favorite of out-of-towners and locals alike is the Gypsy Cafe on Main Street Lincoln. Just last year, the Gypsy Cafe received national attention by winning second place in General Mills' Neighborhood to Nation Recipe Contest for their unique breakfast entree: Waffled Salmon with Maple Sauce! Their menu is packed with unique, international dishes using local and seasonal ingredients.
ENJOY A FAMILY ATTRACTION
Clarks Trading Post is a beloved family-friendly amusement park with novelty houses, Americana museums, water blaster boats, train rides where passengers are chased down by a woods-dwelling "Wolf Man," and the attraction highlight, a 30-minute trained bears show.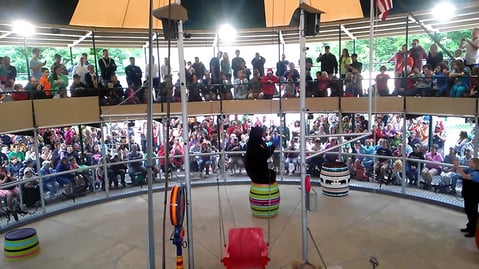 Memorial Day Weekend is the first weekend of the season for the park at Clarks Trading Post. Bear Shows are at 12:00 pm and 3:00 pm, with train rides every hour from 11:30 am to 3:30 pm. The park will close at 4:30 pm.
SAY GOODBYE
All good things must come to an end. For many of us, Monday evening will be time to return to "real life." Pack up the car and head home if you must, but remember that the beauty and comforts of the White Mountains will be waiting and ready for your next vacation get-away!
This blog post is part of "The Guide to Summer Activities In The White Mountains" blog series.