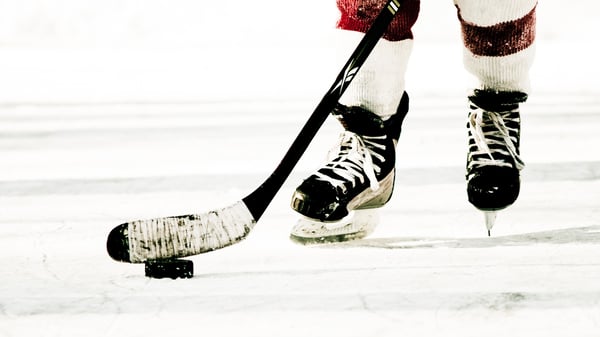 Join us at RiverWalk Resort at Loon Mountain on Saturday, December 9th to mingle with players of the mighty Boston Bruins Alumni and watch the Boston Bruins vs. New York Islanders game!
An incredible roster of more than ten members of the Boston Bruins Alumni Team will travel to Lincoln, NH for a Fundraiser for New England Disabled Sports (NEDS). Join the Bruins Alumni on the ice at The Rink at RiverWalk for a 30 minute skating session. All ages are welcome, no sticks or pucks allowed. These thirty-minute VIP skating sessions will take place from 3:00 to 5:00 pm at The Rink at RiverWalk and are by reservation only, tickets are limited!
Don't have your own skates? No worries; your registration includes a skate rental easily accessible at The Rink at RiverWalk.
Following the event, players will be available for commemorative photos in the lobby of RiverWalk. $5 each, again all proceeds will go to NEDS!
Cocktails, appetizers with a cash bar and a silent auction start at 6:30 pm in the RiverWalk Owner's Club; admission is $100 per person. This is a 21 and over event. The game starts at 7:00 pm, and you'll be in the room to watch it with a roster of Boston Bruins Alumni, including:
Rick Middleton, Terry O'Reilly, Ken Linseman, Reggie Lemelin, Billy O'Dwyer, Bob Sweeney, Bruce Crowder, Dave Shaw, Bruce Shoebottom, Frank Simonetti, Tom Songin, Cleon Daskalakis, Tim Sweeney and Steve Leach.
(Players attending this event are subject to change.)
Come help support NEDS by bidding in the silent auction on Stay and Play vacation packages, commemorative sporting merchandise, and local gift items, including donations from the Boston Bruins, New England Patriots, RiverWalk Resort at Loon Mountain, Seven Birches Winery, Loon Mountain Resort, and many more!
All proceeds from this event will be donated to the New England Disabled Sports program at Loon Mountain.
New England Disabled Sports is an incredible non-profit organization that provides adaptive sports instruction and activities to more than 500 student-athletes with disabilities. NEDS was founded in 1987 and has since become a nationally-recognized year-round adaptive sports program.
New England Disabled Sports operates with a small staff, more than 250 adult volunteer instructors and athletes, and a Pre-Adaptive Coach training program for 25 high school students every year.
We look forward to welcoming you soon to RiverWalk Resort at Loon Mountain and our state-of-the-art dual swimming pool and ice skating rink for "Skate with the Bruins Alumni" on Saturday, December 9 to support the efforts of the New England Disabled Sports program!