The White Mountains is full of incredible hikes ranging from easy nature trails by the river to challenging tactical climbs on some of the highest peaks east of the Mississippi River. While it's easy to spend your entire weekend in hiking boots on the trail, sometimes you just want to summit a peak in the morning and enjoy a delicious burger in town at lunchtime.
This blog post is part of "The Guide to Summer Activities In The White Mountains" blog series.
We've collected a few of our favorite half-day hikes in the white mountains that will not only break a sweat and earn you that pint of beer later in the afternoon, but also showcase the best views of the region and the native wildlife. If you're still not finding your perfect hike, just ask one of the many locals in Lincoln so will be more than happy to share their favorite outdoor activities with you.
Georgiana and Harvard Falls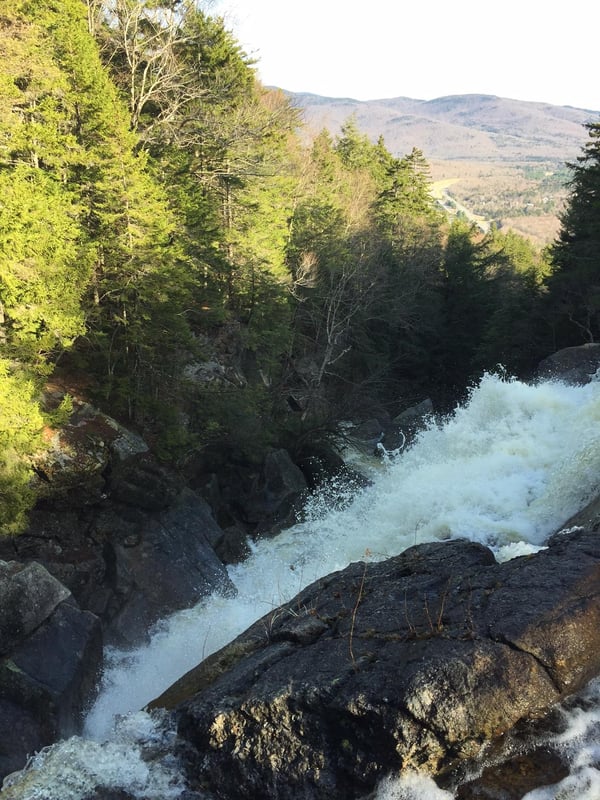 If you're willing to disregard TLC's advice in Waterfalls, chasing the many waterfalls in the White Mountains is a fun adventure. Located within Franconia Notch State Park, Georgiana and Harvard Falls Trail is a favorite among locals and visitors alike. The 2.4-mile out-and-back trail features several waterfalls. Spring and the early summer months are the best times to view the rushing water. A majority of the trail is an easy walk with the last quarter of a mile featuring most of the elevation gain over rocky terrain. Pack a picnic and your bathing suit and make a day of it! The upper pools of Georgiana Falls is an excellent place for a swim on a hot day.
Mount Pemigewasset (Indian Head)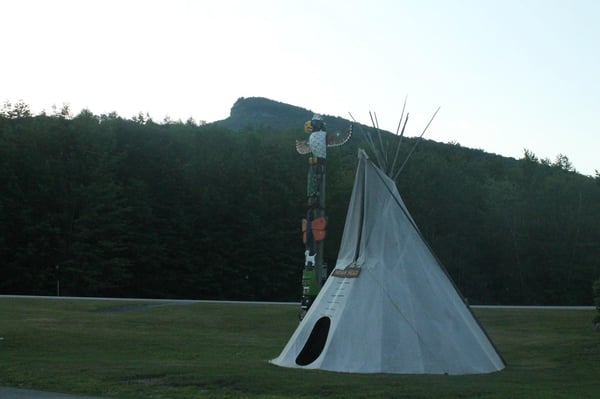 Mount Pemigewasset, formerly known as Indian Head, offers an abundance of half-day or short hikes in Franconia Notch State Park. Mount Pemigewasset Trail is a 3.2-mile out-and-back trail that is perfect for the whole family. The trail is well marked, a steady but not steep incline, and breathtaking views from the top. An alternative trail to the top of Mount Pemigewasset is the 3.5-mile Indian Head Trail. This moderate trail will take you by a waterfall. After much rain, the trail is often quite wet, so wear hiking boots with some grip or hike Mount Pemigewasset Trail. Both trails are very dog-friendly.
Welch and Dickey Mountains
Welch and Dickey Mountains are located just south of Lincoln near Waterville Valley and offer great views and lovely wildflowers in the later spring and early summer months. The Welch and Dickey Loop Trail is a popular 3.9-mile loop trail with 1,755 feet elevation gain that will bring you the tops of both Welch and Dickey Mountains. The trail is challenging with bits of steep sections, but it is both family and dog-friendly taking between 3-4 hours to complete. The views from the top are fantastic and well worth the few rock scrambles to the summit.
Mount Osceola
If you're not quite ready to tackle Mount Washington but are prepared to start crossing the 4,000-footers off your list, Mount Osceola is a great nearby option to get your feet wet. Standing at 4,315 feet in the Sandwich Range, Mount Osceola is rated as an easy to moderate hike. From Tripoli Road, the 3.2-mile trail to Mount Osceola summit is a lovely hike. The summit offers panoramic views of the White Mountains and the other 41 peaks.
If you're looking for a little more mileage, you can hike another mile and reach the summit of East Osceola Mountain (4,156 feet), but the trail is much more difficult with the infamous "chimney." The summit of East Osceola Mountain is slightly disappointing, but if you'd like to bag two peaks in one hike, you're halfway there.
Mount Tecumsuh
Just barely making the cut at 4,003 feet, Mount Tecumsuh is the smallest of the 48 4,000-footers in New Hampshire. The 4.9-mile out-and-back Mount Tecumsuh Trail is a moderate hike that features lots of switchbacks with a steady incline to the top. The first mile is relatively easy with lots of manmade steps, but then the trail pitches up for the rest of the way. Most people will reach the top in under two hours. Unfortunately, Mount Tecumsuh offers limited views from the top. If you're looking for a hike with great views, skip Mount Tecumsuh. If you're looking to bag all 48 4,000-footers in New Hampshire, don't miss this hike.
Sugarloaf Mountain
Not to be confused with the large ski resort in western Maine, Sugarloaf Mountain is an excellent hike near Bethlehem. Hiking trails lead up to the summit of North Sugarloaf (2,310 feet) and Middle Sugarloaf (2,539 feet) and offer great views of the White Mountains. The 3.3-mile Sugarloaf Trail splits as you get near the summit, so you have the option to hike to the top of one peak or both. We recommend choosing both! North Sugarloaf is the true end of the trail and offers great views from the rocky ledges. The trail to Middle Sugarloaf is a little steeper and harder than the trail leading to the top of North Sugarloaf. From the top on a clear day, you can see Mount Washington and the Cog Railway! Sugarloaf Mountain is a great hike for young families or novice hikers looking for great views.
Mount Eisenhower
Mount Eisenhower might be a bit more than half-day hike depending on your speed, but it's one of the easier Presidential mountains to conquer. Standing at 4,780 feet, Mount Eisenhower has an open rocky summit with 360-degree views of the surrounding mountains. Most hikers choose to summit Mount Eisenhower from the Edmunds Path Trail, which is a 6.5-mile out-and-back trail that can be accessed from Mt. Clinton Road. The trail is often quite muddy during the spring months or after a good rainstorm, so keep that in mind as you plan your trek. Hiking boots with good traction is always a good idea. If you're feeling ambitious or are "peak-bagging," many people hike Mount Pierce as well.
Lace Up Your Boots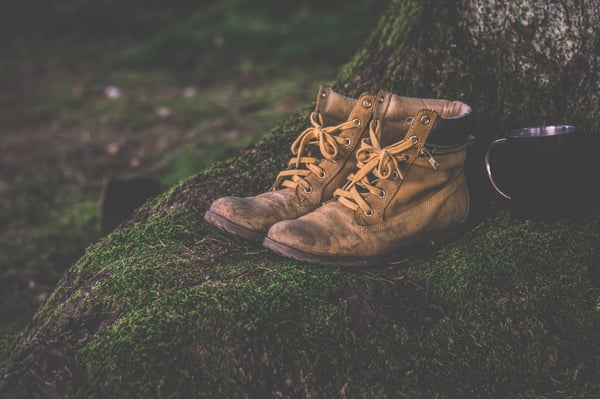 The White Mountains is home to 48 4,000-foot peaks plus countless other smaller mountains offering an abundance of incredible hiking trails ranging in difficulty. If you're short on time or still a hiking novice, these half-day hikes are the perfect trails to get you outside and enjoy the fresh mountain air!
This blog post is part of "The Guide to Summer Activities In The White Mountains" blog series.
Want to make your hiking experience into a luxury weekend away? Reserve a suite now before they are reserved for the summer!