This blog post is part of "The Guide to Summer Activities In The White Mountains" blog series.
Know as the unofficial end of summer, Labor Day Weekend is a great time to head to the White Mountains with the whole family to celebrate (or maybe mourn) the end of summer. There is so much to do in the White Mountains that we have created an itinerary chock-full of ideas, from adventure to relaxation to dining and culture! There are plenty of things to do in New Hampshire, but we happen to think that the White Mountains offers the best variety of experiences. (Yep, we'll admit it: we're a bit biased.)
---
Saturday:
Ride the Aerial Tramway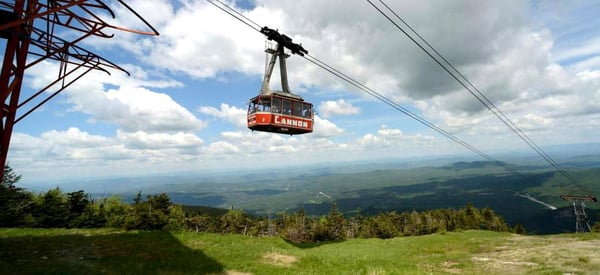 Cannon Mountain, along the Franconia Notch Byway, is the site of many of New Hampshire's best things like the home of the (sadly, no longer) Old Man of the Mountain, a ski area with the most vertical terrain in the state, and home of the first Aerial Tramway in New England, and the only one in the Granite State.
This cable car carries up to 80 people at a time, and makes the trek up to the 4,080-foot summit of Cannon Mountain in under 10 minutes. At the top is a beautiful and well-maintained ½-mile loop path with stunning views of the surrounding mountains from New York to Canada!
You will also find a café with an observation deck and restrooms at the summit. The tram leaves every 15 minutes from 8:30 am to 4:30 pm. Tickets are $18 for adults (13+) and $16 for children (6-12).
Bike the Franconia Notch Bike Path

After you descend the Aerial Tramway by air or foot if you're looking to break a sweat, consider renting bikes from the Sport Thoma rental shop located in the Tramway base lodge. This rental shop offers Giant all-terrain bikes for adults and children for $35 for a half-day and $50 for a full-day.
Access to the Franconia Notch Bike Path is available right from the parking lot of the Aerial Tramway (located at exit 34B along I-93). The next six miles take you on a beautiful, winding, (and almost – from this direction – entirely downhill) bike path through Franconia Notch, ending at the Flume Gorge parking lot. Sport Thoma offers a convenient shuttle for bikers from the Flume Gorge back to the Aerial Tramway, included in the price of a bike rental.
You will find numerous places to stop and enjoy the mountains and streams along this path. Consider packing a lunch (or stopping by the Purple Tomato before you head out to pick up a sandwich and fresh produce) so you can stop and have an impromptu picnic by the river. A good place to stop is the Basin, which has picnic tables and beautiful falls to hike around.
Tour a Local Winery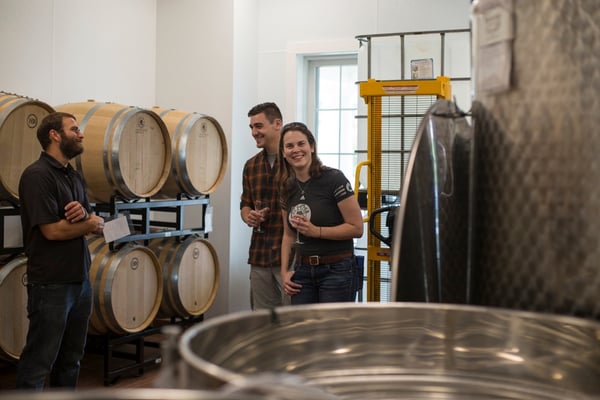 Wine aficionados are invited to attend a "Meet the Winemaker's Tour" at Seven Birches Winery on Saturday afternoons at 1:00 and 3:00 pm. Learn how these local wines are crafted using ingredients right in our back door, chat with the winemaker, and sample both an ageing red wine and a full flight of finished wines in the tasting room. Don't forget to check out the new vines behind the RiverWalk Resort next to the pools and visit the Atrium Wine Bar patio.
Tours last approximately 45 minutes and are $20 per person. (For an extra $5, tour-goers may choose a souvenir wine glass of their choice.) Please book online to reserve your spot in the tour!
Treat Yourself - Have a Massage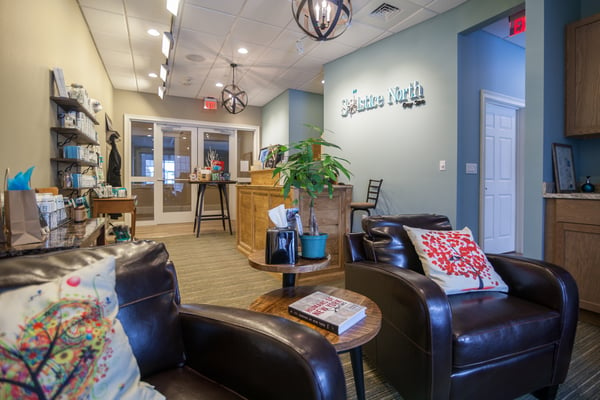 Solstice North Day Spa, located inside RiverWalk Resort at Loon Mountain, is open Thursday through Saturday from 10 am to 7 pm, and the rest of the week by appointment. Pamper yourself with a massage, body polish, skin care or mani-pedi. Specials are updated monthly on their website!
Dine on fresh Italian fare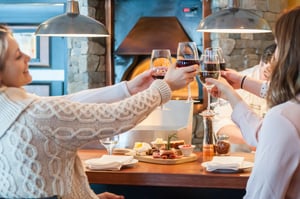 La Vista Italian Restaurant, also conveniently located at RiverWalk Resort, is open for dinner every night from 5 to 9 pm. Patio dining overlooking the RiverWalk Resort pools and South Mountain Peak is available. La Vista serves authentic Italian cuisine, wood-fired flat bread pizza, and local wines from Seven Birches winery.
Attend the Theatre
Jean's Playhouse is a performing arts venue located next to RiverWalk Resort. The summer and fall season presents nightly performances of professional productions of beloved, well-known musicals and enchanting plays. The early September offering is You're a Good Man, Charlie Brown, playing Saturday, September 2nd at 7:30 pm. Tickets are available online or by calling the Box Office at 603-745-2141.
If tickets are sold out, catch a show at One Love Brewery or Woodstock Inn & Brewery who both often host local and regional musicians on the weekend.
Sunday:
ENJOY A PANCAKES AND REAL MAPLE SYRUP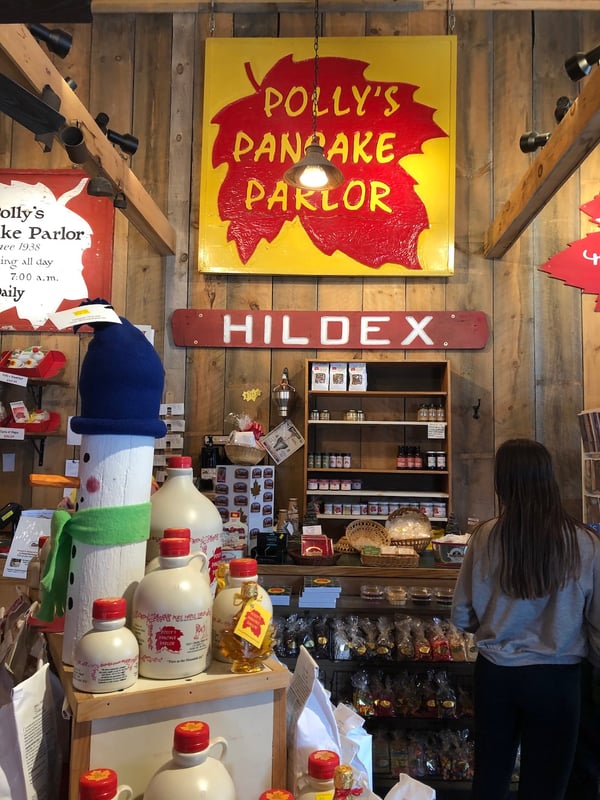 Head over to Sugar Hill and enjoy a real Western White Mountain tradition – pancake breakfast at Polly's Pancake Parlor. For over 75 years, Polly's has been serving delicious home cooked meals. Your server will take your orders and make your pancakes, too! Choose from a variety of options like oatmeal, chocolate chip, blueberry, and more. No matter what you order, you'll leave full and happy!
Ride a Train and Meet Clifford the Big Red Dog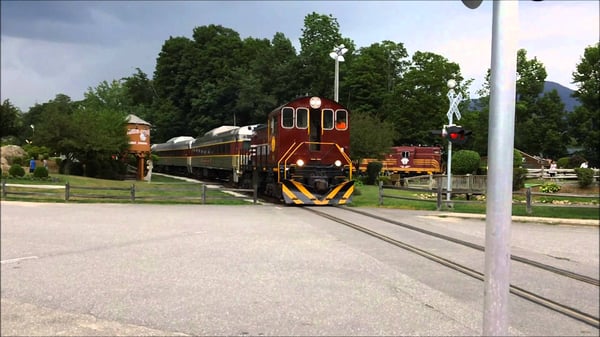 The Hobo Railroad is hosting a variety of storybook characters every Sunday through Labor Day Weekend at 12:30 and 3:30 pm. Children and adults are invited to ride the train, leaving at 11 am, 1 and 3 pm, which travels out of Lincoln and down the Pemigewasset River, offering views of the rivers and valleys of the White Mountain National Forest. Then, beloved storybook characters will visit with the kids and give some readings in the Choo Choo Theater! Clifford the Big Red Dog is scheduled to make an appearance on September 3rd.
Tickets are $13 for children (3-11) and $17 for adults (12+). The Hobo Railroad has been voted the "Best Ride for Kids" by New Hampshire Magazine!
Take a Short Hike for Stunning Mountain Views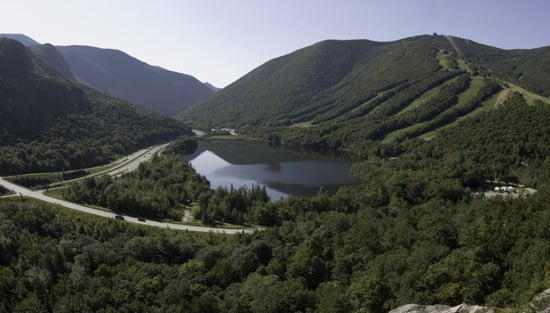 Head back up the Franconia Notch Byway to Exit 34C for a quick but very rewarding hike of the Artist's Bluff and Bald Mountain loop trail. Parking is available opposite the Cannon Mountain Peabody Lodge or in the Echo Lake Beach parking lot.
This loop is 1.3 miles with an elevation gain of 400+ feet. If you are an attack-the-challenge-and-get-it-over-with type of person, head up Artist's Bluff first, which has the steepest section to attain the summit of the whole loop. Otherwise, start with Bald Mountain, and prepare to end your hike with a steep descent.
This loop offers great views of Cannon Mountain, the Franconia Ridge, the Presidential Range and Echo Lake.
Savor Fresh New England Seafood
Gordi's Fish and Steak House is a family-run restaurant with a full seafood menu. Fish & Chips, Surf & Turf, Baked Stuffed Haddock, a Sclam Plate, Belgian Style Mussels, Fish Tacos and more, as well as steak, pasta, burgers and a kids' menu.
Gordi's is located in the Lincoln Depot Plaza at the eastern end of Main Street heading toward Loon Mountain. The restaurant is open for dinner every night at 3:30 pm. Gordi's also offers a Dinner and a Show deal with Jean's Playhouse: 10% off the food portion of your check if you have tickets to that evening's performance!
Laugh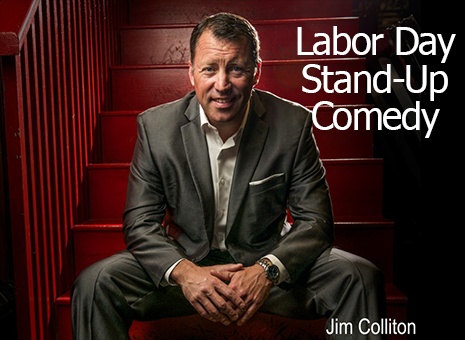 Also at Jean's Playhouse is the annual Labor Day Weekend Comedy Show on Sunday, September 3rd at 7:30 pm. This show headlines Jim Colliton from Gotham Comedy Live and the Lawn & Disorder Tour with Karen Morgan, features young (and weird) Boston comedian Ken Reid, and is hosted by house comic Greg Boggis. Tickets are $20 and on sale now!
Monday:
Take the Whole Family Off to the (Rubber Ducky) Races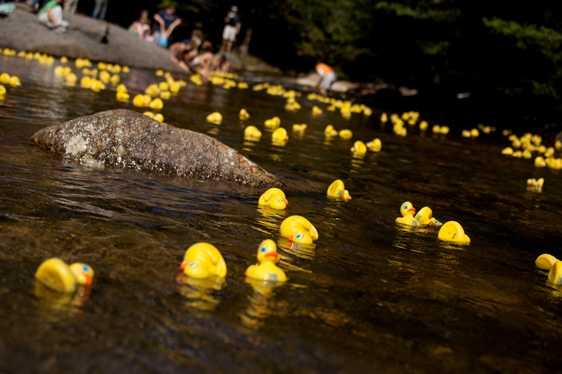 Celebrate Labor Day the Lin-Wood way with the annual (Almost) World Famous Rubber Ducky Regatta, hosted by the Western White Mountains Chamber of Commerce at Cascade Park in North Woodstock on Monday, September 7th.
Over 2,000 rubber ducks race down the Pemigewasset River for the chance to win prizes for their adopted owners. (Prizes are certificates and packages donated from local dining and adventure establishments.) Rubber duckies can be adopted ahead of time online or on-site at the event.
Fun and games start at 10:00 am, with the ducks diving in for the race of their lives at 11:00 am!
Lunch and Brewery Tour at Woodstock Station
The Woodstock Inn, Station & Brewery is a long-time "Best of New Hampshire" winner and local favorite, right across the street from the Rubber Ducky Regatta at Cascade Park. Housed in an old train depot, the Woodstock Station serves an extensive menu for breakfast, lunch and dinner. The microbrewery crafts more than a dozen year-round and seasonal brews, with new beers coming out every few months.
Craft beer enthusiasts will enjoy the daily brewery tour at 12:00 pm. These educational tours are given by a craft brewer and include five samples and a pint glass. The cost is $9 per person and reservations should be made ahead of time.
Say Goodbye
We hope you and your family have a fabulous time visiting the White Mountains of New Hampshire for Labor Day Weekend, and we look forward to welcoming you back again soon! (After all, fall foliage is right around the corner…)
This blog post is part of "The Guide to Summer Activities In The White Mountains" blog series.