Snow has fallen and Loon Mountain is open for the season. And you know what that means - the holidays are officially upon us! In a few short weeks, Santa will be coming down the chimney, the menorah will be lit, and the ball will drop for a whole new decade. The holidays are a time for lots of quality family time and there is no better place than family-friendly Lincoln, New Hampshire.
Throughout the month of December, there is tons of fun, family-friendly holiday happenings in the western White Mountains. Book your stay and enjoy the fresh snow as you prepare the celebrate the holidays this season.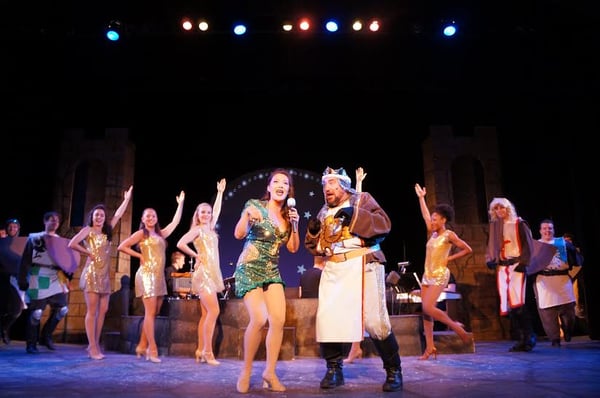 Jean's Playhouse
Start the Christmas season early at Jean's Playhouse. Just a quick walk from the RiverWalk Resort, Jean's Playhouse is a community staple. On December 7th and 8th, join the playhouse and celebrate "A White Mountains Christmas." The family-friendly show features traditional carols, live music and dance, and a visit from Santa himself. Rumor has it that Santa Claus will stick around at the end for all the little kiddos. Don't miss Warren Miller's Timeless on December 30th.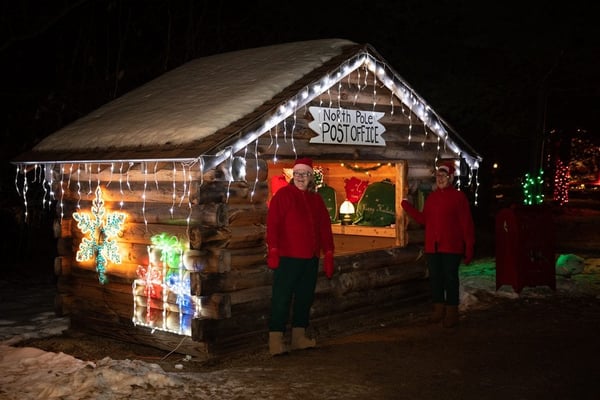 Journey to the North Pole
Take a trip to the North Pole this December on the Hobo Railroad in Lincoln. For over 25 years, the Journey to the North Pole offers a unique White Mountain experience for the whole family. The two-hour trip will take you from the train station to Santa's Workshop where you can visit Santa's elves at the print shop, mail a letter to Santa at the Post Office, and see the classic "The Night Before Christmas" dramatically read before singing carols with Santa and all his helpers.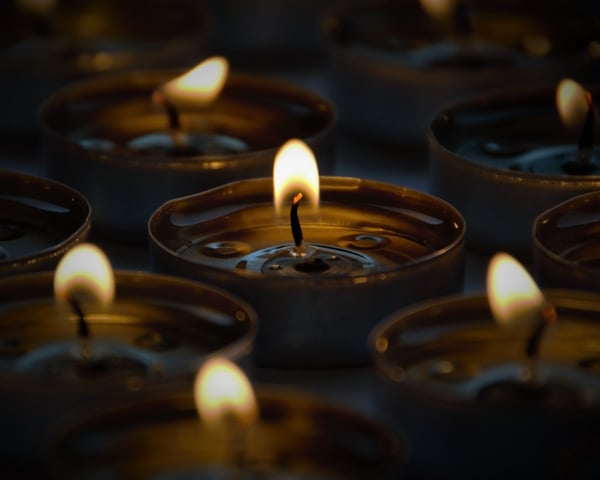 Christmas Eve Tree Lighting Service
Start a new Christmas Eve tradition this year with Loon Mountain Ministry. On December 24th, head to the Governor Adams Lodge at Loon Mountain for a special candlelight service. Loon Mountain Ministry offers non-denominational worship services at the summit of Loon Mountain. After the special Christmas Eve Candlelight Service, Loon Mountain will light the Christmas tree, and everyone will join in for a cheerful round of Christmas carols. Enjoy free cookies, hot chocolate, and coffee. During the ski season from December 22 to April 12, join Loon Mountain Ministry at the summit of Loon Mountain at 11:30 am on Sundays for mountaintop services.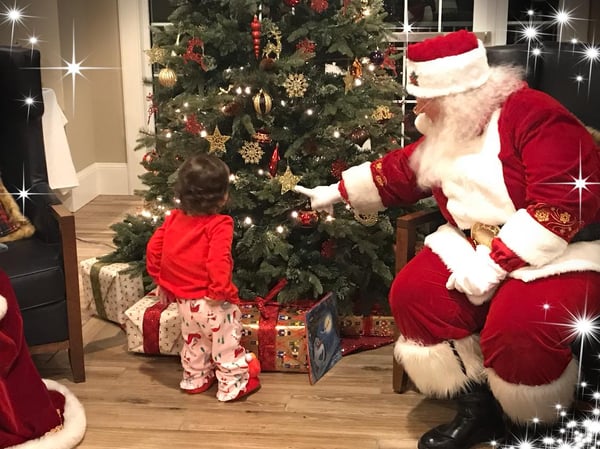 Cookies & Cocoa & Last-Minute Wishes with Santa
Santa is a busy man and he certainly gets around to all the special events in the White Mountains! He'll be making a stop at the RiverWalk Resort on December 21st for some hot chocolate, cookies, and games. Don't forget to remind your kiddos to bring their letter to Santa to put in the North Pole Letter Box.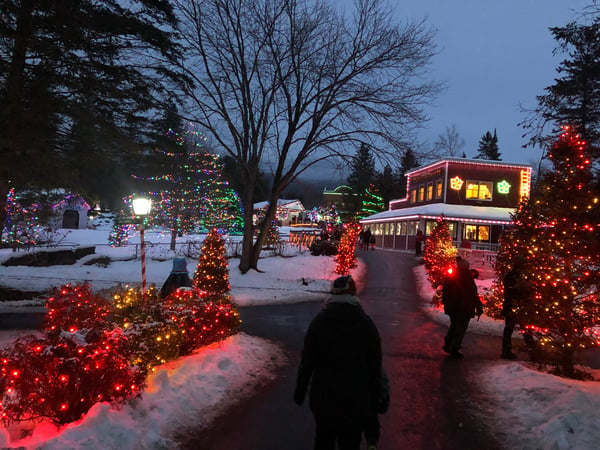 Santa's Village
There's no better place to celebrate Christmas than at Santa's Village in Jefferson. During the month of December, on the weekends you can visit Santa's Village for some family fun. All the rides, except the water rides, are open. The village is lit up with thousands of holiday lights. Take photos with Santa, Mrs. Claus and all their reindeer. Celebrate New Year's Eve early on December 31st with rides, a DJ party, and fireworks. Bundle up and enjoy winter at Santa's Village!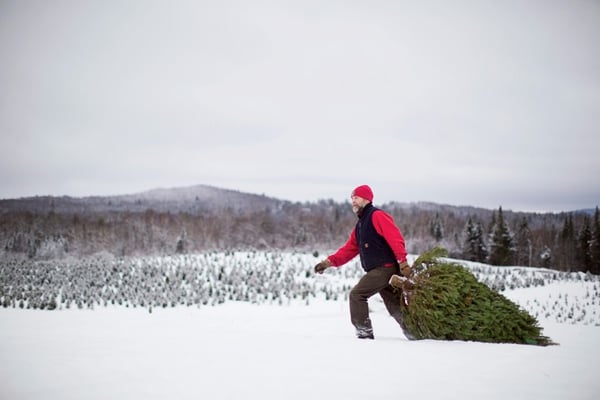 The Rocks Estate
There's nothing better than the smell of a real Christmas tree! Pack the kids in the car and head over to The Rocks Estate in Bethlehem to cut your own Christmas tree. Wander around the beautifully organized rows of trees and pick out your favorite one!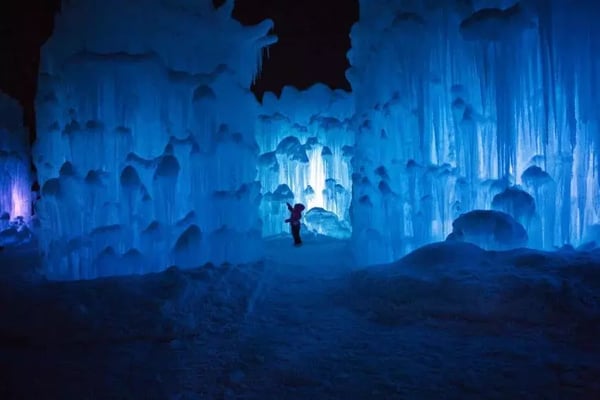 Ice Castle New Hampshire
For the sixth year, Ice Castle New Hampshire will be back again. Opening sometime in late December depending on Mother Nature, Ice Castle is a unique White Mountain experience. Explore every maze, cavern, tunnel, slide, and much more of this frozen fortress that was built using thousands of hand-placed icicles. Some nights tickets sell out so it's best to buy your tickets online in advance for this popular winter attraction.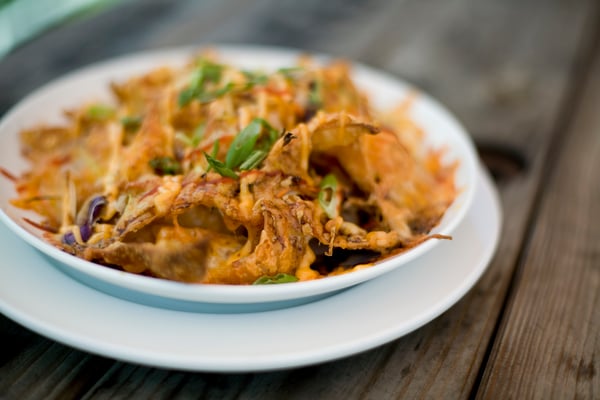 One Love Brewery's New Year's Eve Event
Say farewell to this decade and hello to the new one at One Love Brewery. From 9 pm to 11 pm, enjoy a delicious buffet dinner, live music, and a champagne toast at midnight. Don't forget to remember the night with the insta-worthy photobooth. While there is no official dress code, One Love recommends to "dress to impress but not your best" for 2020. Tickets can be purchased online.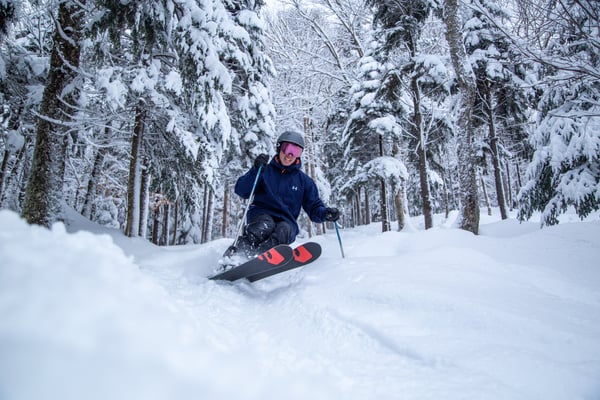 Skiing and Snowboarding
Of course, you can't spend time in the western White Mountains without speeding down the slopes of Loon Mountain and Cannon Mountain. Join Santa as he rips down Loon Mountain on December 21st and 22nd. Don't miss Bunyan's Legendary New Year's Eve Bash featuring a DJ, midnight champagne toast, and hors-d'oeuvres on December 31st. Remember, Cannon Mountain is closed on Christmas Day, but is open the rest of the holiday.
Celebrate the holidays in the White Mountains this year. With tons of family fun, there's no place else you'll want to be.