In just over a month, the small town of Lincoln will be overrun with men in kilts, bagpipes, and haggis. While you may hope that they are filming the new season of Outlander in the White Mountains, it is, in fact, the return of one of the largest Highland Games in North America. From Friday, September 21st through Sunday, September 23rd, the New Hampshire Highland Games & Festival (NHHG&F) will be returning to Loon Mountain Resort again for its 42nd year.
This blog post is part of "The Guide to Fall Activities in the White Mountains" blog series.
About the Highland Games
The New Hampshire Highland Games & Festival have a long history in the White Mountains. The idea of the games was born in August 1975 at a Clan Picnic at Loon Mountain. Organized by Capt. John D Murray, Evelyn Murray, and Tom Lenthall, the Games have grown into one of the largest Scottish cultural events on this side of the Atlantic Ocean.
Over the years, the Games grew from a bagpipe competition to include an amateur athletic competition, children's games, and a clan dinner. Vendors specializing in Scottish goods come from all over New England to sell their goods. Every year, the Games continue to grow to include more and more events and activities for the whole family.
What to Expect
While there is so much to see and do over the course of three days, the real highlight is the Scottish Heavy Athletics. Athletes from across the United States, Canada, Europe, and Scotland compete in the Scottish Heavy Athletics. Wearing traditional Scottish kilts, athletes will participate in the Caber Toss, Hammer Throw, Weight Over Bar, Stone Carry, and much more. Seeing a full-grown man throw a giant rock over a 20-foot-high bar is one of the most impressive things you'll see! And, if you're feeling like giving it a try, there is an amateur competition.
If tossing trees across a field isn't quite your style, there's a one-mile Kilted Race open to runners and walkers of all ages and speeds. On Friday, the Games are focused around some of our favorite four-legged friends – sheepdogs and sheep! Competing for the coveted Campbell Cup trophy, sheepdogs, and their handlers will guide a herd of sheep through obstacles in the fastest time possible.
Throughout the weekend, there are tons of "Try It Classes," like bagpiping, Highland dance, cooking classes, and even stone lifting. If you're like many New Englanders, you probably have some Scottish blood running through your veins. Walk through the Clan Village and see if you can spot some of your long-lost relatives. You never know whom you might meet!
There will be plenty of traditional Scottish food, so you won't go hungry throughout the weekend. For those 21 and over, there are special whisky and beer tasting and you don't want to miss the famous Tartan Dinner and Ball. And, yes, there will be haggis and it's not as gross as you think!
Coming from near and far, live performers will be playing on stages throughout the event from the beginning to the end. With a little music, you'll also need some dance. There will be plenty of traditional dance competitions and shows as well.
What to Do Outside of the Games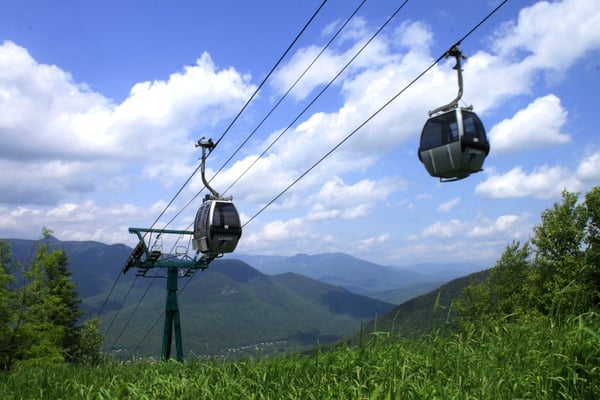 If you need a break from the Games, there is plenty to do at Loon and the surrounding area. Although late September is a little early for Fall Foliage season in the White Mountains, you might get lucky with a sneak 'peak' from the top of Loon Mountain. Take a scenic ride on New Hampshire's longest gondola to the 2,733-foot summit of Loon Peak where you're rewarded with panoramic views of the mountains.
If you're still looking for some peace and quiet, hit the hiking trails. Nearby Lincoln Woods Trail is always a good option if you're looking for an easy family-friendly hike along the Pemigewasset River. September is always a great time to get one last weekend at any of the theme parks, like Clark's Trading Post and Story Land.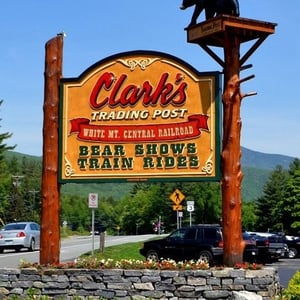 Just a hop, skip, and a jump away, the RiverWalk Resort is one of the best places in town to stay during the New Hampshire Highland Games & Festivals. Pack your kilt, purchase your tickets, and head to Lincoln, New Hampshire in September for one of the best fall festivals in New England!
This blog post is part of "The Guide to Fall Activities in the White Mountains" blog series.