This blog post is part of "The Guide to Spring Activities In The White Mountains" blog series.
A wise man who once lived in Franconia, New Hampshire said, "two roads diverged in a wood and I took the one less traveled by, and that has made all the difference." Robert Frost spent a lot of time in the White Mountains and one visit to the region in the spring (or anytime of the year) will show you why literature greats like Frost and Nathaniel Hawthorne fell in love with the White Mountains. Springtime is one of the most beautiful times of year to visit Lincoln.
As the snow begins to melt, the rivers start flowing a bit higher and faster, the gardens and wildlife flowers begin to bloom, and the mud puddles are found in abundance around town. Despite the mud, Spring in the White Mountains is a beautiful time of year to visit. The winter crowds are packing up their skis until next year's big snowfall and the summer crowds have yet to arrive making the area a perfect place to visit if you're looking for a quiet escape to the mountains.
---
Things to Do When It's Quiet
Spring in Lincoln and Woodstock area is quiet. The winter crowds have gone home for the winter, and many of the local business owners will take a much-deserved vacation before the summer crowds start arriving in late May. Even though some of the restaurants and attractions are closed for a month or two in the Spring, there is still tons of fun things to do.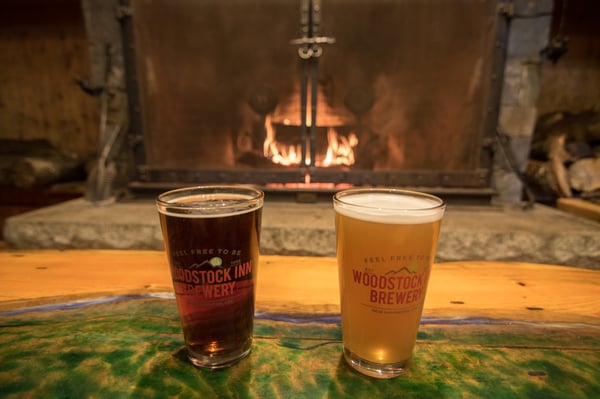 The Woodstock Inn Brewery is always open for beer tasting and brewery tours. If you're interested in seeing how beer is brewed, then the Brewery Tour is a great activity, especially if Mother Nature starts acting up. You'll discover how the Woodstock Brewery turned their seven-barrel brewery into a 37-barrel brewery that crafts over a dozen beers year-round. Of course, there is a beer tasting at the end of the tour.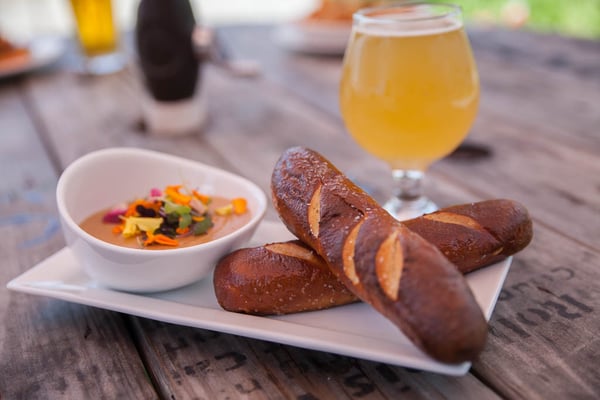 If you enjoy German-style lagers, head down the street to One Love Brewery in Lincoln. Located in the historic Henry Paper Mill, One Love Brewery serves delicious beer and food. The pretzels and beer cheese are fabulous! To really round out your beer tasting experience, check out Iron Furnace Brewing in Franconia.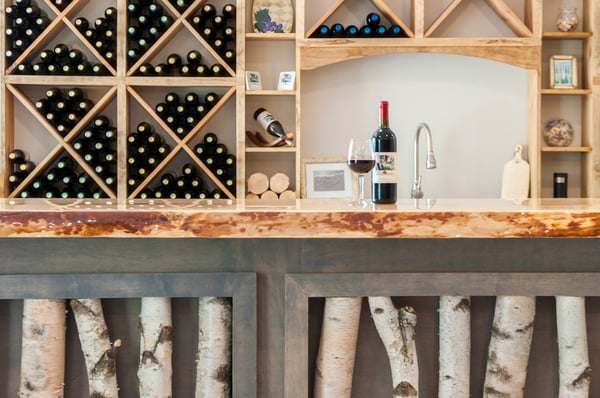 If you prefer grapes over hops, then you'll definitely want to check out Seven Birches Winery inside the RiverWalk Resort at Loon Mountain. Seven Birches produces award-winning handcrafted European grape varietals and locally sourced fruit wines right in Lincoln, New Hampshire. Open for both wine tasting and "Meet the Winemakers Tour," you'll have the opportunity to try a variety of red and white wines. If you're looking for a light and fruity wine for a warm day for Spring in Lincoln, the Moscato goes down quite smooth.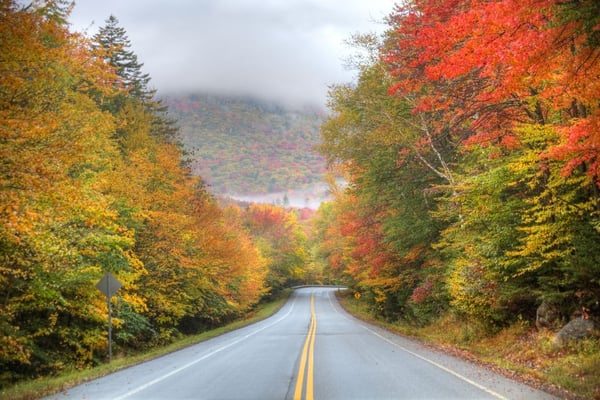 The Kancamagus Highway is one of New Hampshire's most scenic byways. This 34.5-mile highway takes you through the heart of the White Mountain National Forest. Due to its altitude and winding nature, "The Kanc" can be dangerous during the winter months for cautious drivers. During the summer and fall months, the Kanc is quite busy with motorists as it's one of the best fall foliage viewing areas in the United States. During the Spring months, you'll have the Kancamagus practically to yourself. It's a great time to go for a drive and stop by all those scenic lookouts you have wanted to stop at for years. Plus, if you happen to be in the area on a rainy weekend, you can head over to the outlet stores in North Conway for an afternoon of tax-free shopping.
---
Hiking and Exploring
It might be mud season in the White Mountains, but most of the hiking trails aren't that muddy in the Spring. In fact, this is one of the best times for outdoor adventures. Obviously, if it recently rained, the trails will be wetter than usual, but overall, spring hikes are excellent. The trails are less crowded, the annoying black flies and other flying insects have yet to arrive, and it's not scorching hot yet. If you're hoping to knock off some of the 4000-footers this year, Spring is a great time to get a head start. New Hampshire is home to 48 4000+ foot mountain peaks all concentrated in the White Mountains.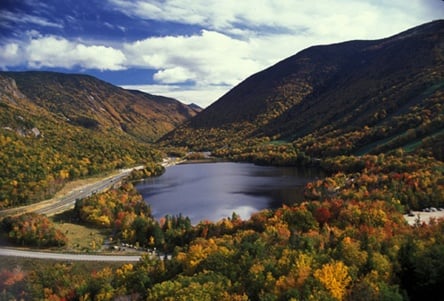 Franconia Ridge is one of the most popular spots to hike in the western White Mountains. Home to Mt. Lincoln, a 5,089-foot strenuous hike, many hikers will complete the nine-mile, seven-hour Franconia Ridge Loop that traverses Mount Lafayette, Mount Lincoln, and Little Haystack. Named as one of the "World's Best Hikes: 20 Dream Trails" by National Geographic, the trail sees upwards of 700 hikes a day in the peak season. Avoid the crowds and hike the trail in the Spring months. Spring weather in the White Mountains can change with a drop of the hat, so you'll want to be prepared for any weather, including snow. Make sure you always tell someone where you're going and when you expect to be back. Unless you have a lot of above treeline hiking experience in snow, it's best to wait until late spring for Franconia Ridge.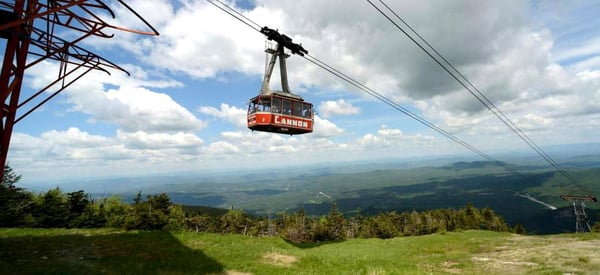 If you're coming in the late Spring and early Summer months, Cannon's Aerial Tramway offers incredible panoramic views of the White Mountains and below. The historic 80-passenger cable car will zip you up the 4,080-foot peak to beautiful walking paths, a 360-degree observation deck, and café and bar. Alternatively, Loon Mountain's Gondola Skyrides opens for the season over Memorial Day weekend. For two-wheeled fun, check out Loon's new Downhill Mountain Bike Park.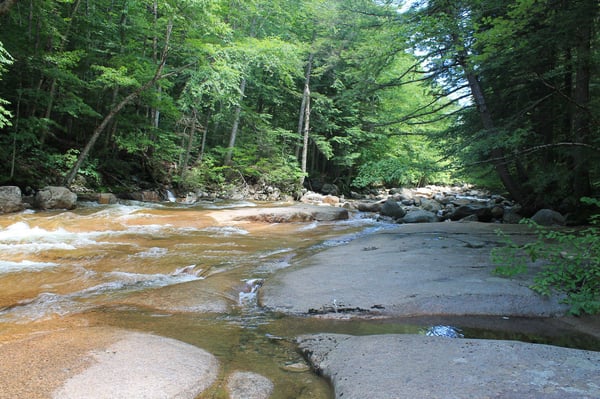 The Pemigewasset River is the lifeblood of the region flowing for 65 miles through Franconia Notch State Park down to the Merrimack River in Franklin. Perfect for fishing, swimming, and boating, the Pemi is a great place to spend a warm Spring day. Out Back Kayak offers kayak tours and rentals on the Pemi River and Mirror Lake in Woodstock. For the fish lovers, the Pemigewasset River is home to 10 fish species, including eastern brook trout and Atlantic salmon.
---
Relaxing and Rainy Day Activities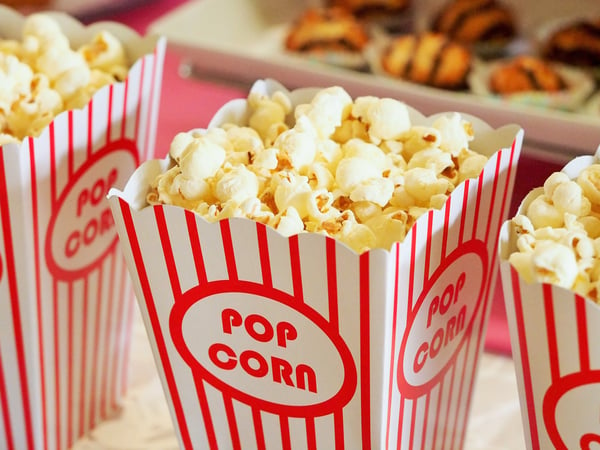 Rainy days are expected in Spring. After all, you know what they say – "April showers, bring May flowers." If Mother Nature decides to give you a little precipitation on your visit to the Lincoln-Woodstock area, have no fear, there is plenty to do on a rainy day. BarnZ's Cinema in Lincoln is a small four-screen movie theater that shows all the latest Hollywood blockbusters. Grab some popcorn and candy and catch a movie of a rainy day.

If you're looking for something a bit more creative, visit Fired on the Mountain. This family-friendly, unique art studio is a fun place to get a little messy. Bring yourself or your whole family and paint your own ceramic pottery. With over 100 pieces from mugs to plates to figurines and more, you'll find a little ceramic piece to make your own. Fired on the Mountain offers other classes and workshops, like cardmaking and watercolor painting throughout the year, too.
For a relaxing rainy day activity, book an afternoon at the spa during your luxury vacation. Solstice North Day Spa in the RiverWalk Resort is open to the public and a wonderful way to release all your stress and tension. Solstice North is a full-service day spa offering treatments like massage, facials, nail care, and more. Their professional staff with work with you to create a customized spa day to meet your health and wellness needs.
This blog post is part of "The Guide to Spring Activities In The White Mountains" blog series.
---
Springtime is a fantastic time of year to visit the White Mountains. The trails are quiet, the fish are biting, and you'll enjoy the fresh mountain air after a long winter. While some restaurants and shops might be closed during your visit, there is more than enough to keep you busy all weekend or week long. It's a great time to get away, relax and recharge. Don't forget some of the best offers and room rates of the year!