Skipping the turkey this year? Maybe you're planning on cooking a turkey in the mountains? Either way, the White Mountains are the perfect destination to celebrate the Thanksgiving holiday. The snow guns have turned on, and wheels to the chairlifts are being greased. Ski season is just around the corner! Some years we're lucky that we're enjoying our first turns on Thanksgiving or even before, but often Mother Nature has a mind of her own.
This blog post is part of "The Guide to Fall Activities in The White Mountains" blog series.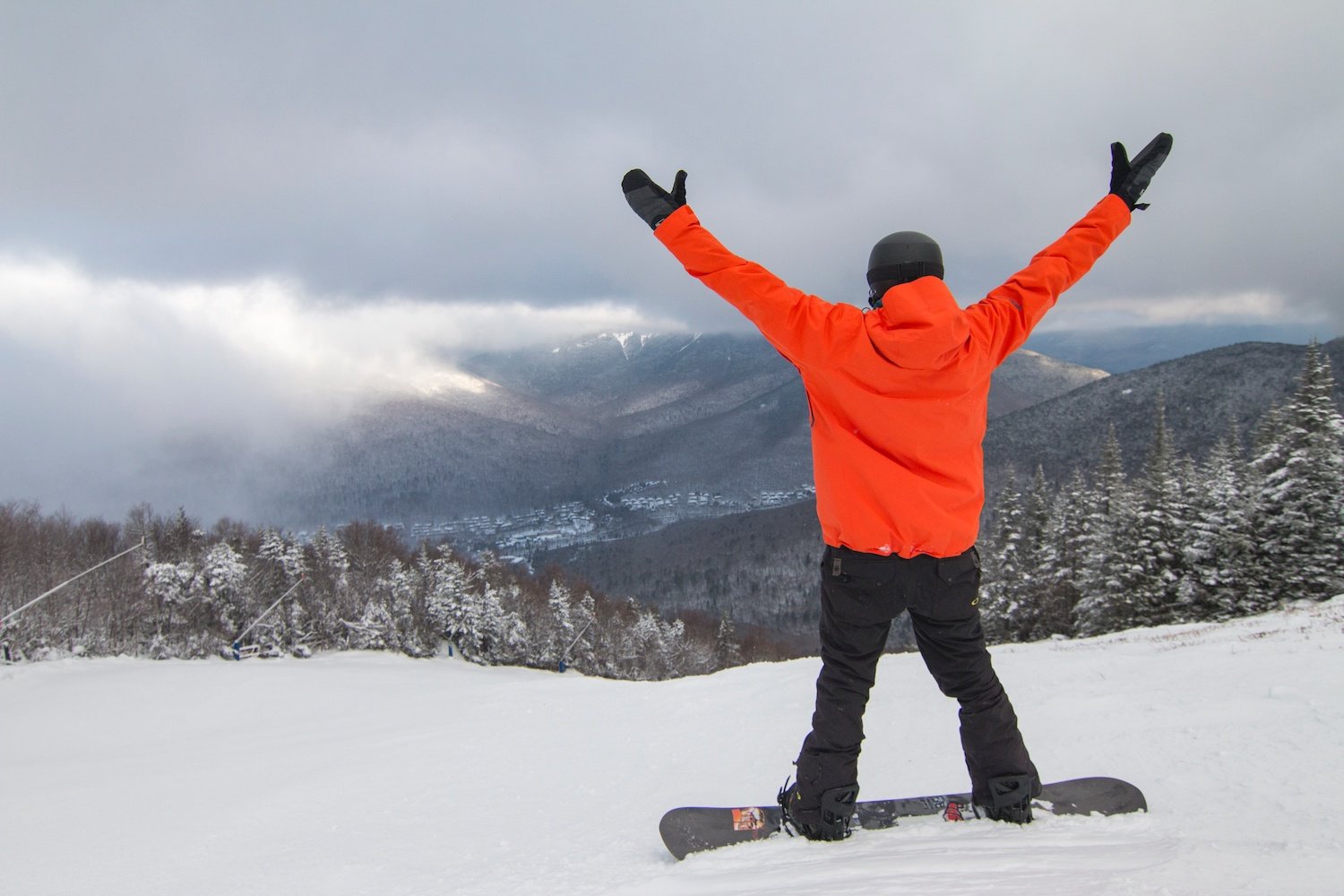 Whether you're a skier or someone who is tired of cooking a giant feast to feed the masses, it's time to change up your family traditions this year. Head to the White Mountains this Thanksgiving for a mini-vacation. If you love cooking but are looking for something new, you can still cook in your gourmet kitchen at the RiverWalk Resort, but it's way more fun to have someone else do the cooking! Moreover, there are tons of things to do in and around the White Mountains. And if we're lucky, there may even be snow!
Don't Want to Cook?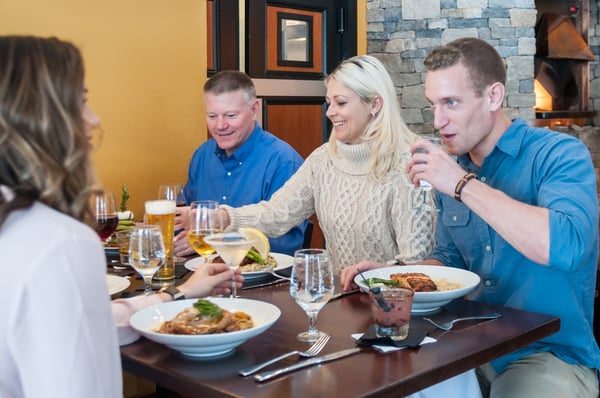 Skip the weeklong cooking experience this year and head to the White Mountains for a little R&R. Cooking a Thanksgiving feast to feed the masses can be stressful. Enjoy the holiday this year and let someone else cook for you. You'll get to enjoy more time with your family and friends. While some of the smaller restaurants will close for the holiday, many will stay open with Thanksgiving specials.
Common Man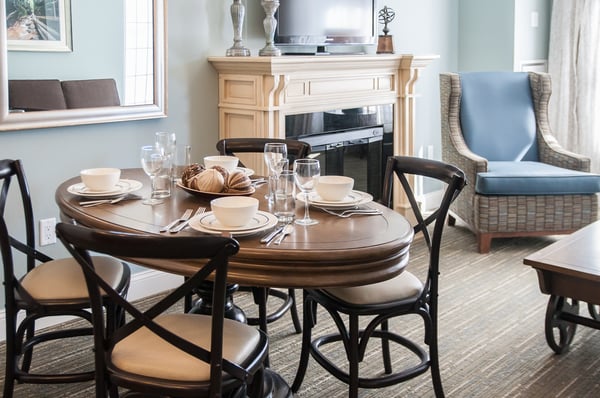 While many of New Hampshire's Common Man restaurants are open on Thanksgiving for a delicious feast, the Lincoln location is closed for the day. However, don't worry! You can still enjoy the delightful Common Man food with their Thanksgiving Dinner to Go program.
Order ahead and just pick up your feast on the Wednesday before Thanksgiving. Each serving includes oven-roasted Turkey breast with homemade gravy, mashed potatoes, stuffing, maple roasted butternut squash, and more. Finish the meal off with a slice of pumpkin pie with cinnamon cream and a special white chocolate surprise!
Enjoy a delicious meal, that you don't have to cook in the privacy and relaxation of your suite.
Woodstock Inn and Brewery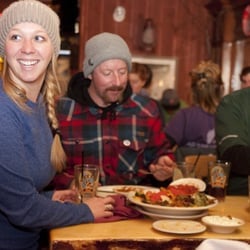 The local favorite, Woodstock Inn and Brewery always throws a delicious Thanksgiving dinner for the masses. From 1 pm to 7 pm, you can stuff your face with all your favorites. Start with some appetizers like sweet potato ravioli with maple cream or caesar salad followed by the main course of turkey, pork, or even salmon.
Just pair your main dish with one of the classic sides like stuffing, squash, or mixed vegetables. Wash down your meal with one of your favorite locally brewed beers from the brewery! Just make sure you call ahead and make a reservation.
Indian Head Resort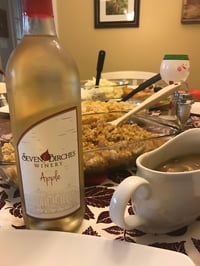 Head to the beautiful Indian Head Resort that overlooks a picturesque lake and Mount Pemigewasset for a lovely Thanksgiving meal with the whole family. The special Thanksgiving Brunch typically runs from 10 am to 2:30 pm for those who prefer to eat earlier in the day and is filled with hearty favorites like chef carved turkey, NY sirloin, clam chowder and more. And don't forget to save room for the dessert buffet!
Swing by Seven Birches Winery afterward to grab some apple wine to enjoy after your Thanksgiving dinner.
As the holiday approaches, our adventure concierge is available to help you choose the best option for your family.
Want to Relax?
After filling your belly with hearty comfort food, you'll want to take a cat nap on the couch before the football games begin. After your tryptophan-induced nap, put on your swimsuit and enjoy a relaxing soak in the heated outdoor pool or one of the two hot tubs at the RiverWalk Resort. The upper deck to the outdoor pool is even heated so your toes will be toasty!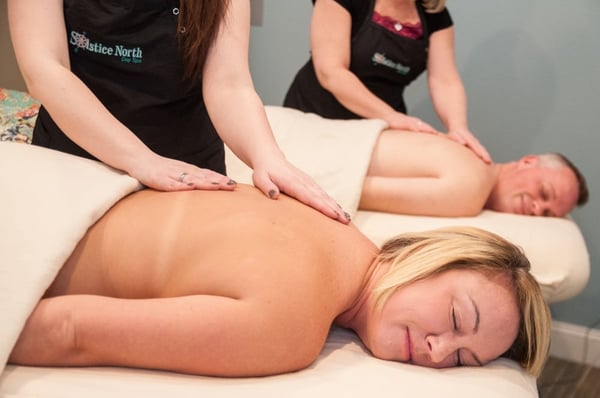 If you're staying for the long week, book a massage or spa package at Solstice North Day Spa right in the lobby of the RiverWalk Resort. With expert staff, Solstice North Day Spa can pamper you from head to toes. Their services include a variety of massages, facials, and skincare treatments leaving you glowing and relaxed as the winter holidays approach.
Want to Play?
With the recent drops in temperature, the snow guns are slowly turning on for the season. While it's hard to predict what Mother Nature has in store for us as we inch closer to winter, some of the ski resorts in the White Mountains have been open during the Thanksgiving holiday for those who want to make the first turns of the season.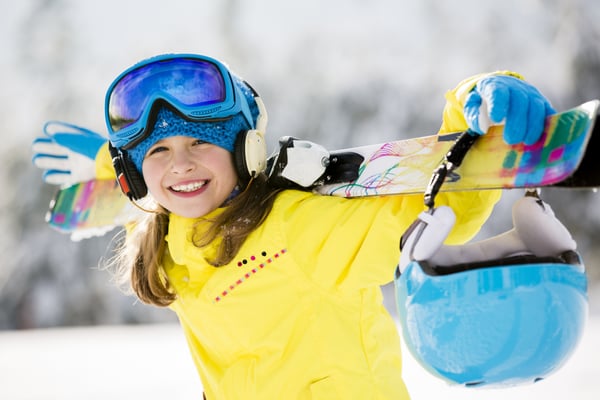 Loon Mountain and Bretton Woods are often two of the first mountains to open in the White Mountains. Even if you have to wait until December to strap on your skis, Bretton Woods is hosting their annual Thanksgiving Celebration again this year.
Burn a few calories before the big meal at their Turkey Trot or bring the kids and enjoy a morning of holiday crafts. Santa will make his first appearance of the season on the Santa Express Trains departing from the Hobo Railroad in Lincoln starting on November 23rd.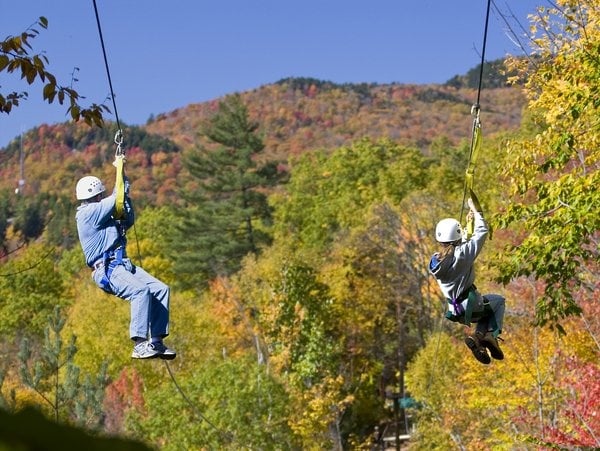 The leaves might have fallen for the season, but Alpine Adventures is still open all weekend long for an adrenaline rush through the treetops. Fly through the alpine forest on Barren Mountain on one of their three zipline courses followed by hot chocolate in their treehouse.
The sun might set early now, but there is still plenty of time to explore the local trails. Put on a few early layers and lace up your hiking boots and hit the trails for some peace and quiet in the woods. Check out some of our favorite local trails or just ask one of the friendly and knowledgeable front desk staff members.
---
Can't make it for Thanksgiving?
The holiday season is a great time for starting up new, annual family traditions that will last for generations to come. After Thanksgiving, you can cut your own Christmas tree at The Rocks Estate followed by family pictures and roasting marshmallows over a fire along the Scrapbook Trail. Or, you can enjoy a relaxing horse drawn sleigh ride around the property of RiverWalk Resort! Learn more about these and more holiday traditions from the blog post, "Cut Down Your Own Christmas Tree and More Holiday Traditions."
This blog post is part of "The Guide to Fall Activities in The White Mountains" blog series.
Thanksgiving is a holiday to give thanks and spend time with your family. Stop stressing about making the perfect turkey and pumpkin pie. Instead, book a mini-vacation to the White Mountains and let someone else do all the cooking. You'll enjoy your family a whole lot more!