Ever wanted to learn more about fractional ownership, but not sure about the process? Here are the 6 steps to owning fractional property.
This blog post is part of "The Guide to Ownership" blog series.
The urge to get away from it all and take a vacation is one of the most basic human inclinations. Most of the civilized world looks on it as a privilege equal to having time off each week. In an article entitled, "Fractional ownership gains footing in vacation market," New Hampshire Union Leader Sunday News Correspondent John Koziol writes, "Fractional ownership is an increasingly popular choice for buyers of luxury real estate, as evidenced by the success of the 79-unit RiverWalk Resort at Loon Mountain…."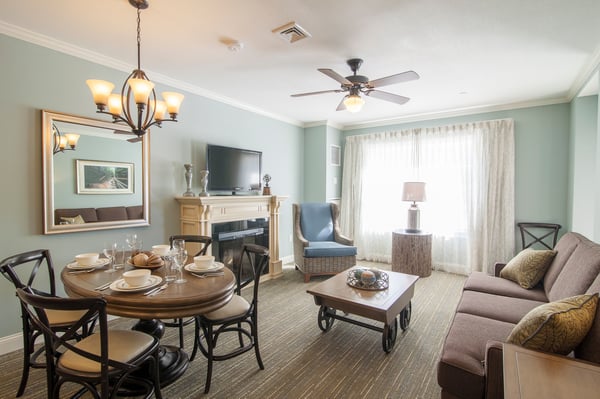 As one RiverWalk Resort resident, Ruth C., says, "It means we have a place we can all be together that is really well set up and where everyone can do something they love, whether it's work, art, reading, looking at the mountains, hiking, swimming, walking, or just relaxing with games and conversation." At RiverWalk Resort, we have a standard process for people who are interested in learning more about or pursuing fractional ownership at the resort. Here are the steps:
The 6 Steps to Fractional Ownership
---
Step #1 - Educate Yourself
Learn about different real estate options, do your research on the region you're interested in for second homeownership, explore properties in that area, etc. Educate yourself on the concept of fractional ownership to see if this type of ownership is right for you.
Step #2 - Request Information
Once settling in on a short list of places to look into, request information from a representative for more resources and to answer any questions you may have. They will talk with you about specific needs your family may have and try to help you figure out what unit or fraction type will be best for you. During the call, schedule a night to stay at RiverWalk to get an idea of the location, amenities, benefits, etc.
Step #3 - Stay at RiverWalk
100% of the people who purchased property at RiverWalk stayed as a guest before purchasing. Visit us and spend a day at the spa, enjoy a view of the resort by horse drawn sleigh, glide on the ice rink, swim in the pool, sample NH made wines at Seven Birches Winery, and eat delicious Italian cuisine at La Vista. By getting to experience every part of what makes RiverWalk Resort amazing, you'll get a better idea of whether this is the right "home away from home" for you.
Step #4 - Select a Unit and Submit Price Offering
There are several different configurations of suites at RiverWalk. One to three bedroom luxury suites with fully functioning kitchens, and beautifully designed bathrooms and living spaces. Some have an executive office, a bathtub in the the master suite, a theater grade entertainment room, etc. Decide on a suite that matches your wants and needs. Once you've decided on a unit style, discuss the price offering!
Step #5 - Purchase and Sale Agreement
You've decided to purchase fractional property at RiverWalk Resort! A representative will be happy to thoroughly discuss and explain the purchase and sales agreement. At time of signing the agreement, a 5% deposit is required. If you'd like to go over financing options, a representative will be happy to connect you with a lender to help you go through the application process.
Step #6 - Closing Process
The closing process for fractional real estate is an exciting time that moves pretty quickly! On average, the entire process takes about 45 days. During this time, the balance is due on your new home. This can be paid in full, or with the help of a financial lender. While visiting for the first overnight stay, the new owner will go through a quick owner orientation with locker assignment, login for the portal, etc.
All that's left to do now is move in!
---
Many people are unfamiliar with the concept of purchasing fractional real estate, a fact that is easy to understand. A relatively new idea, the availability of opportunities to purchase a partial real estate interest in a high-end resort is a rarity, particularly in the United States. The research firm Ragatz Associates found there to be a fewer more than 300 fractional developments in the States in 2017.


There's a good reason for there being a limited selection: Buying a portion of a resort only makes sense if certain conditions coexist. The first and most important factor is location: the resort must be located in a highly desirable vacation destination that is easily accessible by visitors. The property itself must be high-end, luxurious, and have first-rate amenities and services. Furthermore, it must be priced to be a viable alternative to owning a second home in the area.
IF YOU CAN DO IT; DO IT!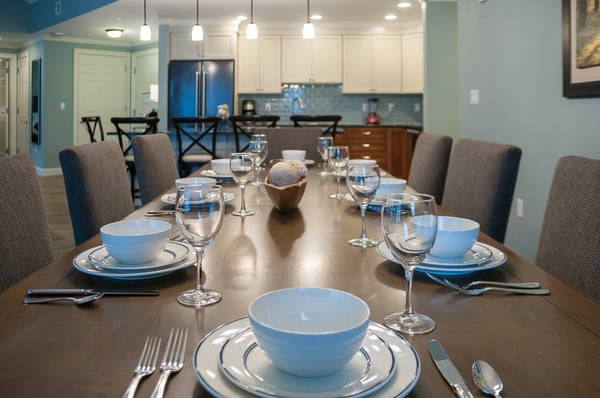 Perhaps you're wondering how to get started. Probably the best and first exploratory step is to rent space for a week or weekend and talk to owners. Most fractional properties will provide you with a discount if you tour the property with one of their representatives.
When people think of fractional ownership, they think of it as any other real estate transaction. In reality, purchasing fractional property is more like buying a car from a dealership. You sit down with an agent to discuss terms, put down a deposit, apply for financing if you so desire, and then let the agent and title company do all the rest. After closing, you are delivered into the tender-loving-care of the Owner Service Manager who takes you through your orientation process. For those considering purchasing at RiverWalk, one owner, Pauline, advises, "Do it. Life is short. Live it while you have it."

There's no "typical" fractional resort owner. RiverWalk's various residents, for example. The resort has captured the admiration of every type of vacationer and attracted folks from all walks. There are retirees who choose to live part of each year in the mountains; young professionals seeking relief and respite from their stress-filled lives; families with kids, grandkids, and their friends; and world travelers who enjoy the better things in life.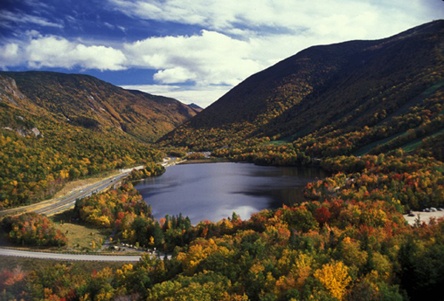 We've been asked a number of times whether the purchase of a fractional ownership interest in RiverWalk is a smart, long-term investment. And while we are not at liberty to give financial investment advice of any kind, we urge people to look at the whole picture. Take into account not only the financial aspects of your purchase, such as the real estate trends in the area, the prospective future of the economy in the White Mountains region, and the financial status of the resort, but also the long-term values. What would it mean for your family to have a gathering place over the years? Will owning a part of an up-and-coming luxury resort be something that adds to your enjoyment and enhances your lifestyle? We will be addressing these questions and more in our next article. Many Fractional Owners will tell you they didn't pay anymore to own annually than they were previously paying to rent and in almost every case upgraded their quality of accommodations.
This blog post is part of "The Guide to Ownership" blog series.
The answers are available today to anyone who wishes to investigate further. Why not contact our office at 603-745-7500, or at the real estate office at 603-728-6205? An agent would be very happy to arrange a tour of the property. We know there's always the temptation to procrastinate. With the popularity of this program, we urge you to start the process right away. You and your loved ones could immediately begin enjoying owning your own vacation home…done right!